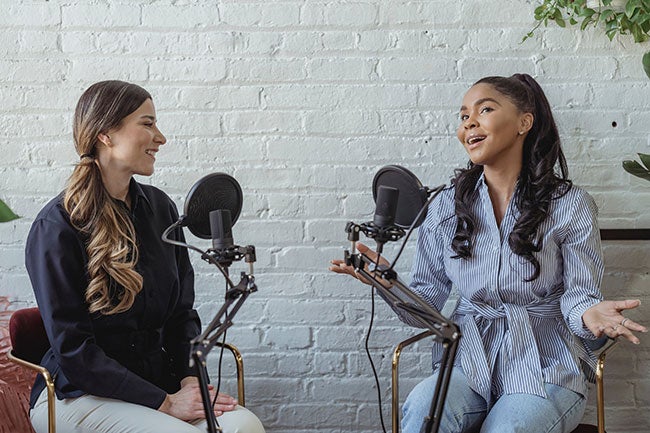 Healthcare today is ever-evolving as new advancements and procedures push treatment and patient care forward. As a nursing professional, you need to connect and keep pace with the changing environment, and podcasts provide a convenient platform to do just that.
Many podcasts feature conversations and interviews with experts in their field willing to share their experience and education. There's a range of subject matter, from the lighthearted to the serious, and the ease and accessibility of podcasts help busy nursing students remain continuous learners. While driving to work, enjoying a lunch break, or cooking dinner, nurses can deepen their perspectives and practices. 
With thousands of options, the challenge can be finding the right podcast to listen to. As an accredited educator of nurses, WGU has done the work to find the top 10 podcasts for nursing students today: 
Nursecasts refers to itself as "A Podcast for Nurses by Nurses" and covers issues topically. Host Joe Morita, senior acquisitions editor at Spring Publishing, interviews a wide variety of nurses regarding their experiences and expertise, and focuses each episode on a different topic. When nursing students are looking to learn about a specific subject, like working as a correctional facility nurse or about the rise of maternal mortality, Nursecasts is an excellent resource. 
Combining humor with healthcare, Nursing Uncensored connects with listeners through relatable, lighthearted stories. Host Adrianne Behning facilitates a series of open and honest conversations focused on shared experiences. Behning explains, "I want to use this platform to educate in an informal setting, using humor and storytelling as meaningful teaching tools. I may not remember something I read in a book, but I will probably remember a specific patient care story passionately told by a veteran nurse. This is the spirit I bring to the content I create and share." If a nursing student is seeking comic relief and doesn't mind an uncensored approach to the realities of nursing—with a few curse words sprinkled in—then Nursing Uncensored is for them.
Good Nurse Bad Nurse features host Tina Vinsant and special guests who take turns telling healthcare-related stories from "the good" (inspiring) to "the bad" (shocking). The podcast's description details Vinsant's approach as a blend of "true crime and hot-topic stories." Stories like that of a nurse and mother whose family members start dying one by one, or of a nurse whose multiple marriages ended suspiciously with deceased spouses, will keep listeners hooked. If you're a thrill-seeker or a devotee of suspenseful podcasts like Dr. Death, then Vinsant's show is for you.
4. Real Talk School of Nursing
Covering all the things not taught to students in nursing programs, Real Talk School of Nursing provides an honest look into the life of a nurse outside of the job. Host Sasha Subrosa reflects, "There's more to nursing school than just content." As many nurses can attest, the biggest challenge of the job is often the strain on their personal lives. Listeners wanting to hear discussions on how to balance their lives as a practitioner and a person will enjoy this honest take. 
FreshRN is hosted by nurse and author Kati Kleber, who guides first-year nurses through the basics. Kleber and guests share insider tips on orientation, codes, time management, delegation, patient care, and much more. The learning curve at a new job can be difficult to overcome, but freshly graduated nurses can feel prepared with this how-to guide for their first year on the job.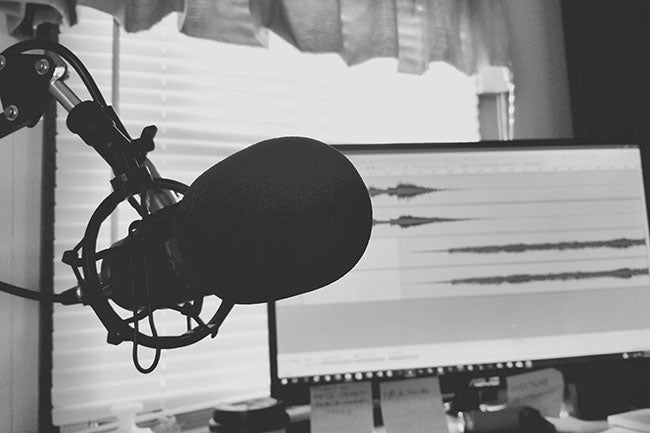 Hosts Jake Vizcarra and Cody Jones share their perspectives as "murses" (male nurses) in casual, approachable conversations. They explore current topics like handling grief, navigating the pandemic, and coping with stress within varying specialties. Since male nurses make up only 9% of the nursing population, The Murses Station provides a unique insight for male students considering joining the profession.
See You Now is hosted by nurse economist and health technology specialist Shawna Butler, who gives listeners a "behind-the-scenes" look at the real people working in healthcare to change the status quo. Episodes highlight nurses across specialties, healthcare innovators, nurse allies, and those at the forefront of healthcare technology. For students with an interest in the full scope of healthcare and medical advancement, See You Now is an excellent resource.
Hosted by Nurse Mo, Straight A Nursing delivers useful wisdom to nursing students in a weekly learning format. Students will appreciate micro lessons like "Making a Good Impression in Nursing School" and "How COVID Has Impacted Clinical." Plus, the weekly podcasts are just one part of the wealth of resources available. Straight A Nursing offers online courses, planners, and assessments to help nursing students excel. 
9. Your Next Shift: A Nursing Career Podcast
Weekly episodes of Your Next Shift, hosted by holistic nurse Elizabeth Scala, present listeners with practical and enlightened tactics for working in healthcare. Through guest interviews, Scala explores new ways to approach problems when working and encourages listeners to bring a "solution-seeking" mindset to their patient care. If you are a student looking for conversations about mental health and positive psychology for nurses, then Your Next Shift is just the podcast for you.
10. Stories of Self-Healing with Nurse Kristin
Stories of Self-Healing focuses on alternative, natural ways to improve health. Host Nurse Kristin interviews individuals who have conquered serious health challenges through intentional self-care and diet and lifestyle changes. This podcast is great for student nurses interested in adding holistic knowledge and naturopathic approaches to their practice.
Become an Even Better Nurse through WGU
Looking to join the rewarding field of nursing? WGU's bachelor's and master's degrees in nursing and healthcare prepare students to enter the healthcare field with the compassion, knowledge, and skills they need to succeed. WGU's competency-based education model, which allows you to leverage your skills and knowledge to finish courses faster, is just one of the many reasons nurses love earning degrees from WGU. Also, since WGU is completely online, students can gain work and leadership experience while earning their degrees. 
With your degree in nursing or healthcare, the opportunities for employment are endless. You can be prepared to work directly with patients and doctors, or behind the scenes in policy and administration. Either way, with a degree through WGU, you'll have the confidence and credentials to open doors to your next success.