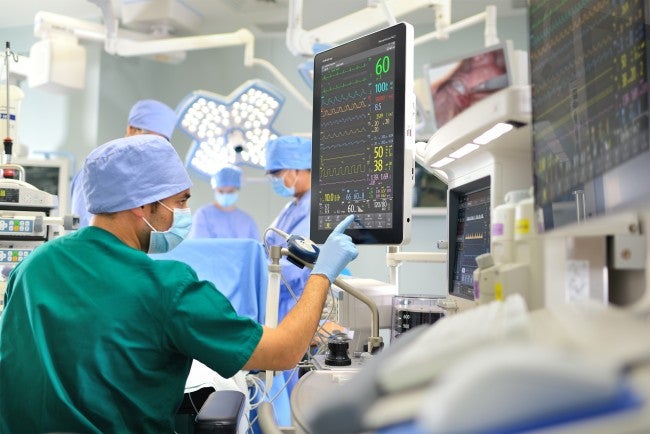 Every three minutes, a person dies from injury. That's 20 people an hour, or 480 people a day. Burns, falls, stabbing, electrocutions, car accidents, work accidents, and more. Trauma certified registered nurses (TCRNs) are at the forefront of dealing with these critical or life-threatening injuries. They are the ones that work as first responders in emergency departments, often in tandem with emergency transport teams, to help save lives and care for victims. They work directly with ER physicians, trauma surgeons, and more. High numbers of accidents and violent crimes mean that these nurses will continue to be in high demand for years to come. These nurses work in emergency rooms, critical care wards, trauma centers, and more. Sometimes called emergency nurses, ER nurses, these medical professionals are key to lives being saved.
Learn more about what emergency nursing, and how you can become one of these nurses with the help of a bachelor's degree in nursing. 
The main role of emergency nursing is to stabilize patients and keep them alive. Some of the duties of these nurses include:
Triage patients or work with triage nurses to help focus on the most critical patients first

Recognize the signs of deterioration in unstable patients

Give first aid, CPR, or other emergency medical care as needed

Give emergency medications

Give IV fluids or blood

Perform wound care

Work directly with physicians to give updates on medical condition, wounds, injuries, etc.

Work with patients and their families to give reassurance and explanations

Provide resources to patients who have gone through a traumatic injury or event

Report cases of abuse or neglect to protective services organizations

Work with law enforcement if criminal activity is involved

Maintain proper documentation of the care of patients

Work calmly and carefully while dealing with life-threatening injuries

Make quick decisions to be able to help patients

Juggle many different tasks and cases at once

Follow instructions carefully during chaos
No two days will be the same for a trauma nurse, and while some days in the ER may be quiet, a large car accident or criminal violence can instantly throw many patients into the ER at once. Working in trauma means thinking quickly on your feet and being prepared for whatever comes in the door. These nurses need to be ready for anything, prepared and confident in their skills and abilities. This is how they can do their best work to save lives and help victims recover from trauma and injury.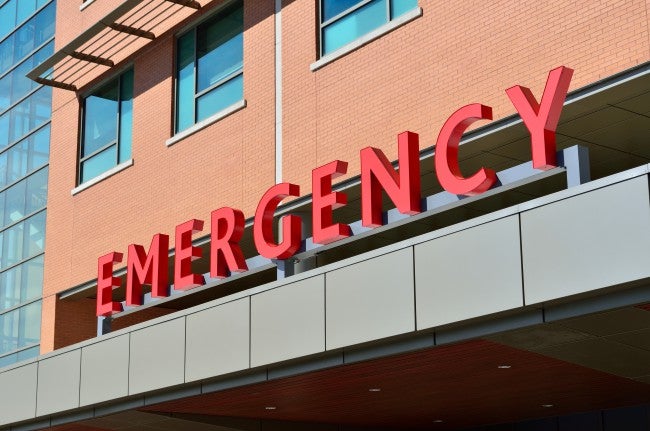 How to become a trauma nurse?
Trauma nurses are specialized registered nurses, so the steps to becoming a TCRN will depend on your state regulations for registered nursing. However, the requirements for becoming a registered nurse and then a trauma nurse are fairly similar across states. Typically it will take several years to become a nurse that deals with critical care and trauma—you'll first have to become an RN and then additionally have several years of trauma experience before you can become fully certified.
What education is needed to become a trauma nurse?
There are several educational paths you can take to become a RN and then move to trauma nursing. They include:
Earn a nursing diploma that leads to licensure through a hospital or school program. This isn't a degree program, but is instead a course program that prepares you for the NCLEX and give you a diploma that qualifies you for certification.

Earn an ADN. An Associate Degree in Nursing is a popular option for those who want to become RNs. This program allows you to earn an associate degree while preparing for the NCLEX and RN certification.

Attend a BSN program. A Bachelor of Science in Nursing is one of the best options for those who want to become an RN. A BSN program will boost your résumé, prepare you for the NCLEX and RN certification, and will make you an attractive candidate especially for hospitals that are working to achieve magnet status. If you want to work in trauma and are already an RN, a BSN can help make you more qualified and prepared for a specialty. 
What certification is needed to become a trauma nurse?
After earning your diploma or degree, you'll need to pass other requirements in order to become an RN. You'll need to pass the NCLEX-RN exam and meet your other state requirements to be eligible for nursing licensure.
After you pass your exam and become an RN you'll need to gain additional certifications to prepare you for trauma nursing. Trauma nurses need to be certified in basic life support, advanced cardiac life support, and often pediatric advanced life support. Depending on where you want to work, there may be additional requirements for trauma nurses. The Trauma Nursing Core Course and Emergency Nurse Pediatric Course may also be required.
Ultimately most trauma nursing positions will require nurses to be Trauma Certified Registered Nurse licensed. In order to obtain the TCRN you will have to meet the following requirements:
Possess an active, unrestricted RN license

Two years or 1,000 practice hours in trauma nursing, including direct and indirect patient care

Twenty to thirty hours of trauma-specific coursework 
How much does a trauma nurse get paid?
Registered nurses earn an average annual salary $73,000 per year, or about $35 per hour. TCRNs who have additional certification and skills may have higher salary levels. Your level of education, years of experience, and specialty play a large role in how much you can earn as a registered nurse. 
There is currently a nursing shortage, making qualified RNs more in demand than ever. Job opportunities for RNs are expected to grow 12% by 2028, and some areas with high demand due to large populations are expected to grow even faster. Trauma nurses are in particularly high demand, as it is a rigorous and challenging field of nursing in need of highly skilled nurses. Additionally, hospitals are continually working toward magnet status, so they are looking for RNs with a BSN to help them meet their goals. 
If you are considering becoming a trauma nurse, WGU can help you meet your educational goals and prepare you for this vital healthcare career.