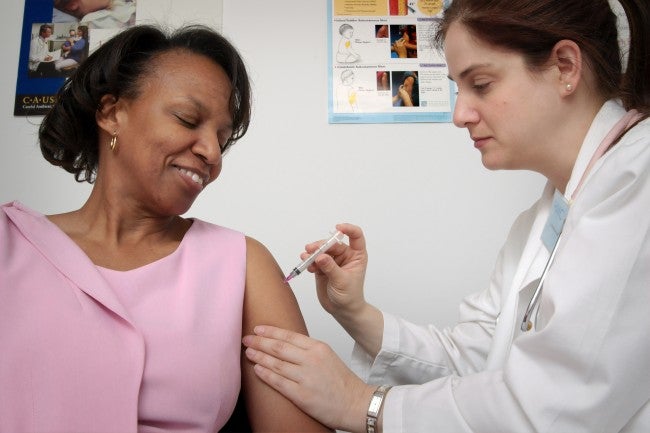 Our healthcare system today faces many challenges and obstacles, from technology to patient age. But few of the challenges facing our healthcare system are as serious as the nationwide nursing shortage. The lack of qualified nurses in the workforce has huge implications for patient care across America, especially as more people need nursing care and the demand for nurses grows all around the country.
Now is the ideal time to go to nursing school and become an RN; hospitals and clinics around the country staffing qualified professionals for their workforce and jobs are abounding. This also means that pay is rising and benefits are getting better so nurses will be drawn to the field. WGU can help you get your degree quickly so you can be better qualified to be a nurse, and land one of the many jobs that are desperately needed to be filled. 
It's important to understand what is causing the RN shortage so measures can be taken to combat it. Nursing managers and educators can benefit from understanding the RN shortage more in-depth, so they can work to help combat the issue and bring nurses into the field in greater numbers. In this article we'll dive into the causes behind the nursing shortage, and look at some of the things that can be done to help fix it. 
Causes of the nursing shortage.
The reality is that there is no cause of the nursing shortage in America, but there are several elements that are contributing to the situation. They include:
Growing Baby Boomer populations. As the largest generation in the country continues to age, there are more Baby Boomer nurses that are retiring and they simply aren't being replaced quickly enough by new nurses. Similarly, as more of the country ages, there are more people in need of care and not enough nurses currently in the field to meet those demands.

Advancements in modern medical care that prolong life. While this is a good thing, it also means that people are living much longer than before, and needing more care as they age. The nursing workforce simply isn't large enough to handle the older people who are living longer due to better health care. Similarly as new technology in health care advances, there will be a shortage of registered nurses who understand and can work with the new technology. More RNs are needed who can be trained on new technology and help teach it to others.

Lack of current resources to train new nurses. Insufficient numbers of nurse faculty and classroom space are leading to many nursing student applicants being turned away. Most nursing schools don't actively recruit for their health care programs because they themselves have staffing issues, unable to get the faculty or classroom space to educate the number of students who want to enroll. There are many people who are interested and passionate about becoming nurses, but there isn't enough opportunity for them to get to school and learn.

Many nurses leaving the field. Because there is a shortage of incoming nurses, there is a high demand on current RNs. Many RNs find they are scheduled many hours with lots of patients in order to cover for the shortages. This can lead to more stress and lower levels of job satisfaction, and can actually drive nurses away from the profession. When there aren't enough nurses, current nurses feel the pressure and strain and may opt to find a new career path that is more flexible and manageable.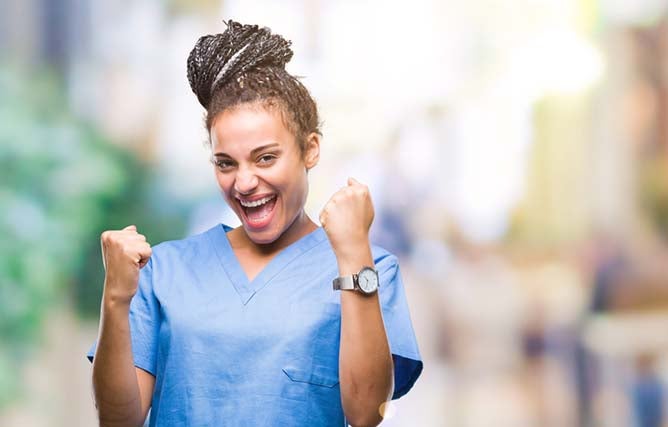 Nursing shortage statistics.
The nursing shortage is a large issue that's highly prevalent around the U.S., and the statistics prove just how widespread it is. There are currently 3.9 nurses in the United States, and it's estimated that one million additional nurses will be needed to meet the demand in 2020 alone. The American Nursing Association says that there will be more nursing jobs available than any other profession through the year 2022. 
Research also shows that nearly 1 million nurses will retire by the year 2030, adding to the shortage and creating even more need. And the nursing shortage goes beyond replacing current nurses. The BLS shows that nursing will be adding over 300,000 new jobs by the year 2028, the third highest profession in the country when it comes to adding new jobs.
While there is a shortage of nurses coming into available positions, there is also concern about the qualifications of current and future nurses. The Institute of Medicine has called for higher education for nurses, hoping for 80% of nurses to have bachelor's degrees. Currently only 56% of nurses have bachelor's degrees, far from the target number. Online schools like WGU help registered nurses earn their bachelor's degrees or master's degrees while continuing to work, helping move those numbers upwards and ensuring more nurses are qualified and credentialed for their jobs.
These statistics show that the nursing workforce is in dire need of an upswing in order to keep up with the demands that are here, and the demands that are to come. Registered nurses are vital to the operations of hospitals and clinics, and so more registered nurses are needed in order to satisfy the growing demand.
Effects of the nursing shortage.
It's hard to know exactly what kind of impact the nursing shortage will have in the future, but there are many experts who are predicting what will happen, and some effects that are already taking place in the healthcare industry.
The biggest concern is decreased quality of care because patients will have higher nurse-to-patient ratios. Research shows that there is increased likelihood of admission and of patient mortality when more patients are assigned to a single nurse. Similarly, patients report less satisfaction with a hospital or clinic when there are fewer nurses on staff, and higher patient ratios per nurse.
The nursing shortage won't just impact patients, but also the nurses themselves. There will be higher stress working environments, longer hours, and less work/life balance. All of this can lead to more nurses burning out, and leaving the field, which worsens the problem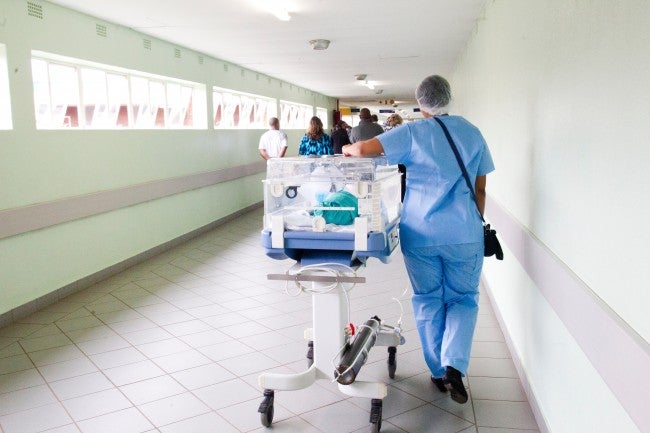 Nursing shortage solutions.
There's not a simple, easy solution to fix the nursing shortage problem. What is clear is that we need more people to study nursing, and more qualified nurse educators to train them. WGU offers great options for aspiring or current nurses to earn their degrees, become registered nurses or nurse managers and educators, and help with the problem. 
Some states have created incentive programs to entice more people to the profession, often hospitals are increasing pay and benefits for nurses to try and draw more people in. There are many benefits to earning a nursing degree right now, and pursuing a career helping people at a time when it's needed more than ever. If you have passion and love helping others, are a nurse ready to climb the ranks, or know you can contribute to helping more people join the profession, a degree from WGU could be the perfect fit for you.