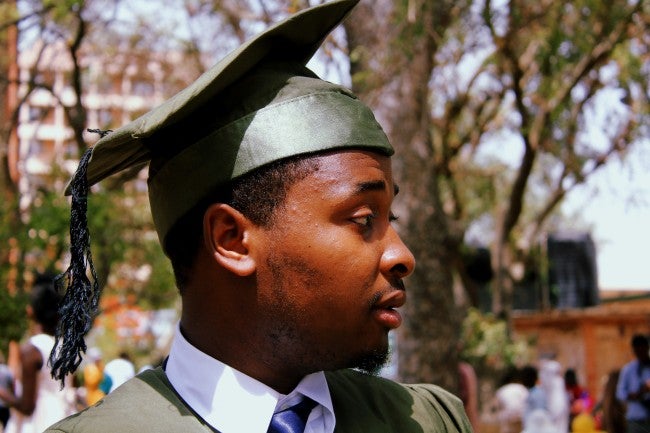 If you're considering pursuing higher educational opportunities, you may be wondering what all the academic options are for you. What types of degree to get largely will depend on your ultimate interests and career goals. You can get these kinds of degrees from varying institutions—community colleges, four-year colleges, and online programs. There are 4 different types of academic degrees that you can pursue as a part of higher education; an associate degree, a bachelor's degree, a master's degree, or a doctorate degree. 
It's important to know that many jobs will require some college level experience in order for you to be qualified for a position, while others will require specific academic degrees and programs in order to ensure you're prepared for a position. It's vital to start by determining what type of job you'd be interested in, and pursue an academic degree program that meets the requirements for that job. While some jobs don't explicitly require an academic degree, research shows that candidates with more academic experience are almost always preferable for hiring managers, and are more likely to get raises and promotions. 
If you believe that academics or a college degree will help you pursue your dream job, or will help you be a better candidate, learn more about the specific degree levels you can choose from on your path. 
An associate level degree is part of the undergraduate degree program grouping, and it is typically 2 years in length. An undergraduate associate degree encompasses about half the credits of an undergraduate bachelor's degree program, usually about 60 credits, while a bachelor's degree is 120 credits. Associate level degree programs are often offered in community colleges, junior colleges, and technical colleges. They may also be offered in four-year, traditional colleges as well. For many students, an associate degree is a transfer degree option in preparation for a bachelor's level degree program, but for others an associate degree can be the key to moving forward with a career. It entirely depends on what your professional aspirations are.
An associate degree helps job applicants by allowing them to select "some college" as the academic level on their job application, boosting them compared to other candidates who just have a high school diploma or GED as their academic level. And having some college can greatly impact your career and salary options—research shows that those on an associate degree level earn 18% more in their weekly wage than those who are on a high school degree level.
Most associate degree programs are focus on the fulfillment of what is known as general education requirements. Students at colleges need to learn about general principles of math, science, history, English, and more. These general education courses are usually most of an associate degree program.
WGU doesn't offer associate degree programs, but students who have an associate degree from a community college or even from another four-year school can utilize it as a transfer degree, and are often ideal candidates for WGU bachelor's degree programs. 
A bachelor's degree is also an undergraduate degree program like an associate degree. Typically a bachelor's degree program is 120 credits and will take about 4 years to complete. Bachelor's degrees aren't offered at community colleges, but are at four-year schools or online institutions. Through online programs like Western Governors University, students are often able to accelerate through their bachelor's degree courses and earn their online degree much more quickly. 
Bachelor's degrees come in three different categories: 
Bachelor's of Science

Bachelor's of Arts

Bachelor's of Fine Arts
Bachelor's degree students choose a major or program to get more specialization in their field. For example, at WGU students can choose from specific online programs in IT, teaching, healthcare, and business. Students can get an online degree in nursing, marketing management, computer science, elementary education, or many more. While some colleges offer degree programs in general studies, most students choose a specific major and degree program to pursue. 
In a bachelor's degree program about half of the program is general education requirements, while the other half is specific material for your major. At Western Governors University, students can usually waive many of their general education courses with their past college experience, associate degree, or their ability to learn quickly and move through the material. 
A bachelor's degree is key to helping students be prepared to pursue their dream career. Many careers require at least a bachelor's degree to ensure you have the credentials and skills necessary to succeed. And research shows that a bachelor's degree helps graduates earn an average weekly wage nearly double that of high school graduates. 
If you're considering a bachelor's degree, WGU can be the perfect place to pursue higher education. Our degree programs allow students to pursue their education on their own timeline. Students can accelerate through their program as quickly as they can master the material. A bachelor's degree can be the step you need to take to take your career to the next level.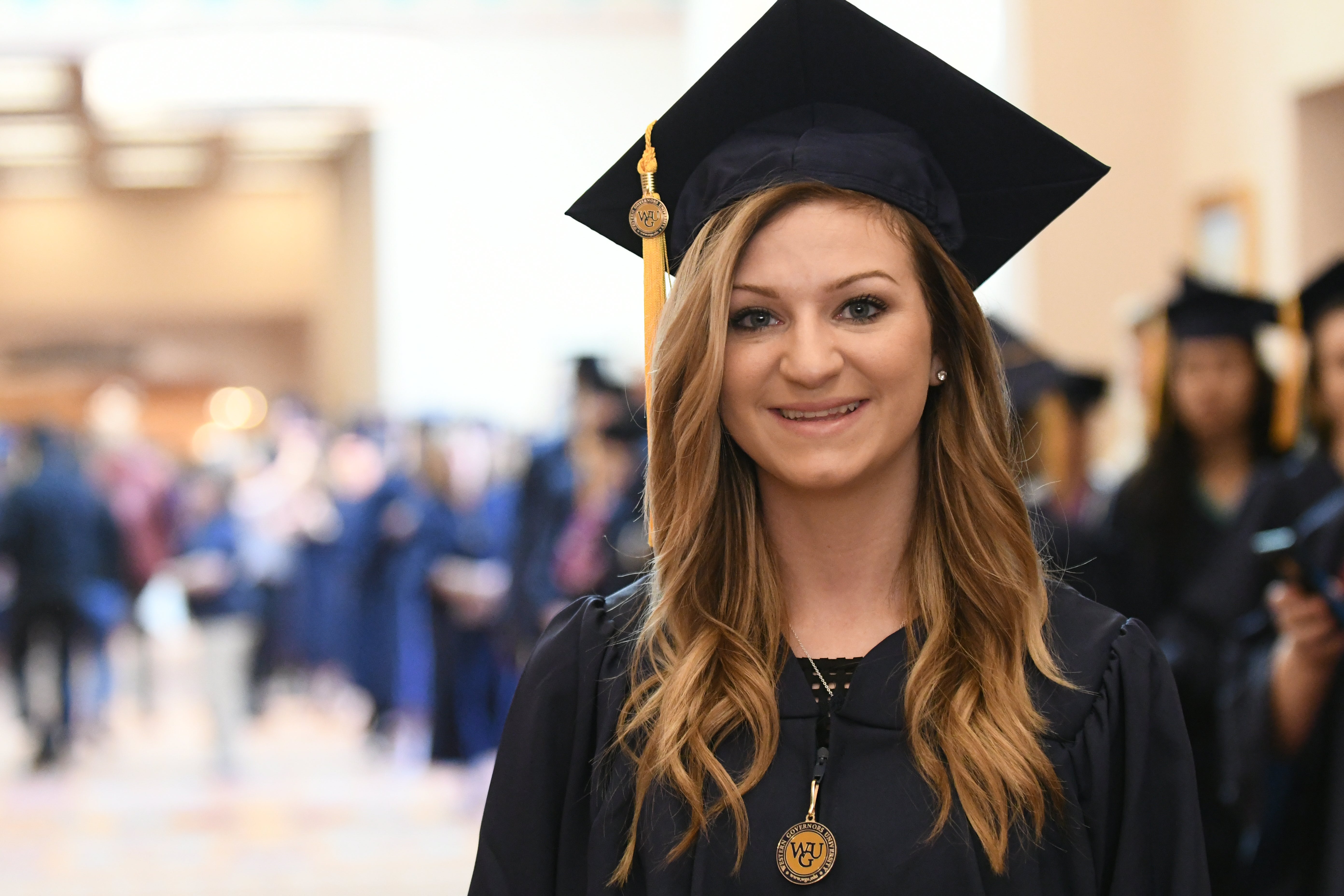 A master's degree, sometimes called a graduate degree, is the first level of graduate study and most programs require that students have a bachelor's degree before they can pursue a master's degree. A master's degree usually requires about 36-54 credits and takes students roughly 1½ to 2 years to complete. These degrees are often offered at four-year colleges where there are undergraduate and graduate students on campus. At WGU, students can accelerate and go through their master's degree program as quickly as they can master the material. Competency-based education and online study allows students to move through their courses in a way that works for them. 
There are some jobs that require a graduate degree, but many jobs that don't require a master's degree will still give promotion and raise opportunities to employees who do have that graduate diploma. Students who get a master's degree can expect to earn an average of $1,000 more each month compared to bachelor's degree graduates. In a master's degree program, students usually apply for their specific program ahead of time, while bachelor's degree students may not have to choose their program before applying. Master's degree students also don't have any general education courses to take—their entire program is focused on specific programs and courses.
More people than ever before are getting master's degrees, making them more important to get to stay competitive in the job field. Many people who want to pursue master's degrees are already working, and need to be able to get their degree while continuing their work. WGU makes this possible by allowing students to continue their education online in a way that works for them. Students can continue to work full-time while pursuing their degree whenever they have the time. Whether you are pursuing a master's degree in your chosen field or are wanting to move to a new field, WGU allows you to get that degree in a way that is best for you. 
 In most fields a doctorate or doctoral degree is the highest degree someone can earn. This degree is usually a PhD, but can also be given for a Medical Doctor (MD), a Doctor of Education (EdD), and Juris Doctor (JD). 
People generally pursue doctorate degrees because there are specific requirements for the field they want to pursue. For example, doctors have to have a doctoral degree in order to practice. University professors are required to have a PhD to be hired on as full-time staff and get tenure. 
You are required to have a bachelor's degree in order to get a doctorate degree, but you aren't required to get a master's degree. Some programs allow you to get a master's degree on the way to your doctorate, and others won't require a master's degree at all.
A doctorate degree will take roughly 4 to 6 years to complete. A doctorate degree typically ends with a dissertation or capstone project to culminate your work. Many doctoral programs require research and paper writing in order to demonstrate your knowledge. 
On average, those with a doctorate degree will earn 63% more than those with a bachelor's degree. Most students who pursue a doctoral degree have a specific career track in mind and are already making important connections to help them get there.
WGU doesn't offer doctorate degrees for students, but many students have said that WGU master's degrees help make students prepared to pursue even higher education.
If you're thinking about taking a chance on higher education, WGU could be the perfect fit for you. We offer bachelor's and master's degree programs that are perfect for busy, working adults who are ready to take the next step in their career. Give WGU a chance and get ready to change your life.