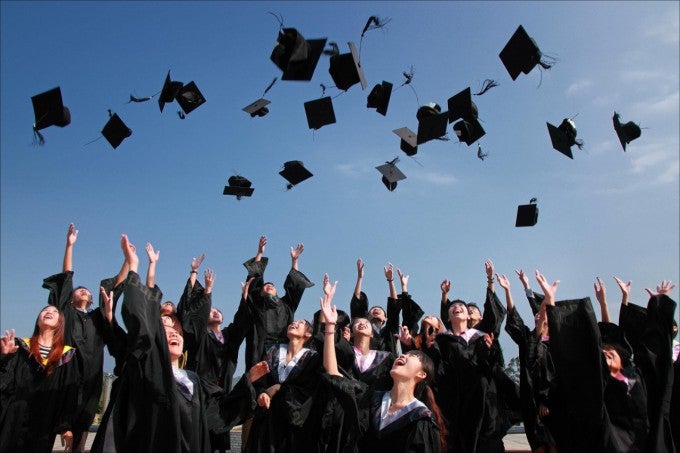 What is a bachelor's degree?
A bachelor's degree is a postsecondary, undergraduate degree. This means that it is a degree earned after you get your high school diploma and before a graduate degree. Most graduate and doctoral degree programs, including law and medicine, require you to graduate with a bachelor's degree before enrollment. These bachelor's degree programs are sometimes called baccalaureate degrees.

What is required to earn a bachelor's degree?
Now that you understand what a bachelor's degree is, you need to understand how, and if, you should be working to obtain one.
Admission to an accredited college.
The first step to earning an undergraduate degree is to be admitted to a college or university degree program. Be sure you apply to a college that offers a bachelor's degree, not just a two-year or associate's degree program. From traditional universities to accredited online colleges, you have many options of where to apply for your undergraduate. A college application will often require you to answer some questions about yourself, give information about your high school studies and test scores, and, in some cases, may require essays or other writing samples from you. Traditional and online schools will have admission requirements you need to meet in order to enroll for an undergraduate degree program. Some will have tests you need to get certain scores on, others look at your high school GPA, etc.

Your next step after admission into a university is to know how to earn a bachelor's degree. Bachelor's degrees often take four years to complete from traditional colleges, which are sometimes called "four-year colleges" for this reason. Not every student takes four years to complete this degree; students are actually awarded their degree based on credit hours, not specific months or years. A total of 120 credits are needed to graduate with a bachelor's degree. And thanks to competency-based education some online colleges and other non-traditional universities like Western Governors University can help students earn their degree faster.This self-paced option gives students high-quality education while allowing them to individualize their courses for their own strengths. These programs are cutting-edge and very in demand, so it's a great time to consider online degree programs. Additionally, some students are able to utilize AP or CE credit from high school to get more credits and graduate faster as well.

For traditional degree programs or online bachelor programs, you'll need to pay tuition. Different degree programs have different rates based on the accreditation of their school, the variety of degree programs offered, the faculty requirements, and the overall coursework. 

When to get a bachelor's degree.
You'll need to be a high school graduate before pursuing your bachelor's degree. This can be a traditional high school diploma or even a GED or other means of showing you have the knowledge necessary to progress in your education.
Before deciding on a bachelor's degree program, so consider what kind of job you'd like to have. Most jobs require or consider a bachelor's degree an ideal qualification, so for many individuals this degree is a good idea.
Already have a bachelor's degree? Consider an online master's degree as your next move.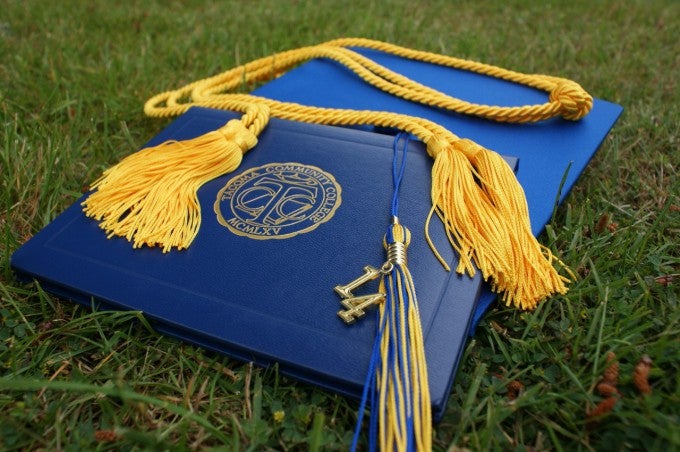 Types of bachelor's degrees.
When you get a bachelor's degree, you actually get a specific type of bachelor's degree. This depends on the focus of your study. For example, at WGU you can study business, health and nursing, information technology, or education. Each emphasis is connected to a different degree program. The types of bachelor's degrees are bachelor of arts, bachelor of science, and bachelor of fine arts.

A B.A. or bachelor of arts degree program is generally more focused on liberal arts areas of study. While this undergraduate program often includes coursework in specific science or math classes, many of the courses focus on the liberal arts elements of study. At Western Governors University, a few of the teaching degrees are online bachelor of arts or undergraduate B.A. degrees. These online bachelor degree programs are helping train teachers for work in elementary or special education classrooms. Outside WGU, students can expect to earn a B.A. in communication, history, English, etc.

WGU currently doesn't offer any undergraduate online bachelor of fine arts degree programs. BFA degrees are even more specific than B.A. degrees, and are still arts-focused. Acting, art, music, and dance are common BFA degrees. Online bachelor of fine art degrees are less common, simply because most of the training for these skills needs to be done in-person. There's not a great way to get an online bachelor degree in dance because you can't really use your computer to learn how to be a dancer! 

Bachelor of science degrees are often more technical than B.A. degrees. From technology to nursing to math teaching, B.S. degrees are not focused on areas of art, but rather on specific technical skills. At WGU, a good majority of the online bachelor's degrees are B.S. degrees, including all the business, healthcare & nursing, and information technology degrees. This doesn't mean that a B.S. degree is better than a B.A. degree, they simply focus on different types of study and learning and lead to different types of careers. An online bachelor of science degree can lead you to many careers.

As you consider a traditional bachelor's or online bachelor's degree, you'll want to look into the tuition rates for different accredited undergraduate programs before you enroll. Another huge decision is looking at online degrees compared to traditional degrees at accredited schools. Many online students find that online courses for their bachelor's degrees are career-focused and prepare them for the real world. Traditional college degree programs may be a better fit for some students pursuing their undergraduate degree, based on their social requirements and accessibility to a college. 
Once you've gotten an undergraduate degree, you may want to consider a graduate degree from an accredited institution. 
Benefits of a bachelor's degree.
An undergraduate degree from an accredited traditional or online bachelor's program will give you hands-on, career-focused training for a variety of jobs. There are many occupations where an undergraduate degree is a requirement and others where a degree will give you a leg-up over the competition. A bachelor's degree can also help you get a better salary or be eligible for promotion in your current job.