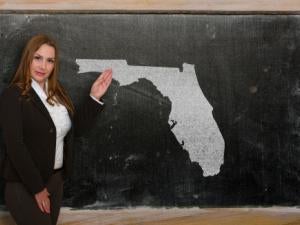 Are you interested in teaching in beautiful, sunny Florida? 
Would you like to live near beaches and famous theme parks and be free of cold winters? 
If so, please join us for a teacher recruitment webinar with Polk County School District on Tuesday, December 15, 2015, at 8 p.m. EST (5 p.m. PST, 6 p.m. MST, 7 p.m. CST). Rugina Castillo, Senior Recruiting Coordinator, will give you an overview of Polk County School District and provide information on their ideal teacher candidate. There will be time for Q&A for all attendees.
There are more than 150 teacher vacancies in Polk County School District, and this is an excellent opportunity to network with a senior member of their HR staff. Attendees should spend some time reviewing the district website prior to attending. 
In addition, interested candidates should send their resume to the WGU Career & Professional Development team for a refresher before using it for application.  Please send it to careers@wgu.edu as a Word document, saved as a rich text file (.rtf).