With 86 percent of individuals seeking higher education "to get a better job," it is critical that universities equip students with the skills needed for career success and advancement. However, a survey measuring employers' perspectives on student preparedness highlights that few employers believe students have the necessary skills upon graduation.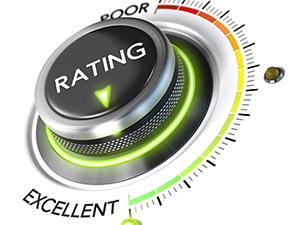 As a modern university, designed for 21st century careers, WGU Washington understands the importance of a degree that helps students gain the knowledge and skills necessary for successful careers. Made up of four colleges, WGU Washington offers programs focused on preparing students for in-demand careers.
To ensure our students are getting exposure to relevant, applicable information, WGU Washington works directly with employers to develop courses that allow students to receive proper preparation for future careers. Providence St. Joseph Health, Community Colleges of Spokane, and Avalara, among others, partner with the university to ensure the courses offered by each of our colleges position students for career success.
So far, this method has proved to be incredibly effective and the employers of the more than 10,000 WGU Washington graduates are definitely impressed. When we surveyed employers, inquiring about their experiences with WGU Washington graduates, their reactions said it all!
100% said WGU grads were prepared for their jobs.
91% said WGU grads meet or exceed their expectations.
91% rated the job performance of WGU grads as excellent or very good.
90% rated WGU graduates' technical skills related to their work as excellent or very good.
97% said they would hire another WGU graduate.
WGU Washington's success in preparing students for their careers goes beyond the content of the courses. Our unique, competency-based model also deserves some credit! We don't measure the amount of time you invest in each class, we measure your understanding of the material. This enables our students to spend less time on topics they already understand and spend more time focusing on the areas they need to improve.
Brian Stading, west region president of CenturyLink, said, "[CenturyLink] looks for employees that can do the job well and do it effectively. That's exactly what WGU measures in their students."
WGU Washington is continually impressed by the incredible people that make up our student and alumni network. While our programs help prepare students and graduates for their careers, we know that each of them have a foundation of skills and characteristics that play an important role in their success as well. Keep up the amazing work, WGU Washington graduates!
WGU Washington students aren't just impressing employers—they're also impressing admission offices! Brennan Bailey, a graduate of the teacher's college, is currently enrolled at a graduate program at Harvard University. You can learn more about his story in this blog post.