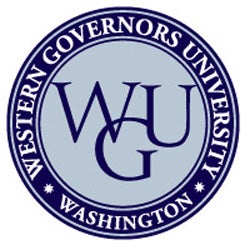 WGU Washington is taking the Evergreen State by storm. At the official launch last month, leaders from the state's community and technical colleges, state government, and others celebrated what WGU Washington's online degree programs will mean for the state's residents.
Leslie Goldstein, Governor Gregoire's Education Policy Advisor, said the Governor considers WGU Washington "truly ground-breaking without breaking ground." State Representative Phyllis Gutierrez Kenney said she co-sponsored the WGU Washington legislation with State Senator Jim Kastama so that "all students who want an education, dislocated workers, place-bound students, those coming from the military, and those who want a change in their careers [can] help fill that high demand of industry and business." And Senator Kastama called the creation of WGU Washington "one of the best decisions we made in the Legislature this year."
Full video of all the speakers' comments is available at the WGU Washington YouTube channel.
And this week, the first commercial started showing up on TV statewide.