On October 17, 2015, former business-woman and Western Governors University (WGU) Teachers College graduate, Christina Bessey, was named the 2016 Outstanding Early Career Educator by the Illinois State Board of Education.
The Outstanding Early Career Educator award was created nine years ago to recognize Illinois teachers who, in their first five years of teaching, have demonstrated an outstanding level of commitment and excellence to the profession, while making a noticeable impact on their students – recognition that Christina had never imagined possible for so many years.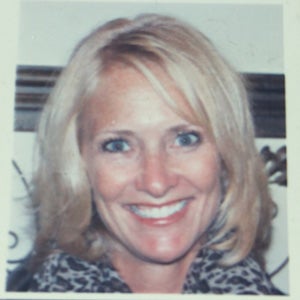 Christina completed a triple major in Marketing, Economics, and Sociology at Marquette University in Wisconsin and had a successful career in the business world handling product development and retail management for Claire's, Sportmart, and Spiegel Catalogs.
When her family began to grow, she shifted her focus to motherhood, providing her children with the tools necessary to make a positive change in the world. She loved her time in business, but it had always been a runner-up career – not her driving passion.
Christina began volunteering with her kids' school district and became a Wish Captain for the Make-A-Wish Foundation in Northern Illinois. She always aspired to be a teacher, but it wasn't until her children's principal recommended and encouraged her to get a teaching certificate that she began to take the idea seriously.
The only concern Christina had about going back to school was how she would handle chauffeuring kids around for sports and academics while trying to find the time to study herself.
Her goal was to be teaching full-time as her youngest entered high school, so she began subbing part time and enrolled in WGU's Master of Arts in Teaching Elementary Education (K-8) degree program. Being a full-time mother was her priority, so Christina woke up at 5 a.m. each morning to complete her school work before her kids woke up.
"My kids didn't even notice I was in school until I began my master's program and was writing papers alongside them," Christina said. "It was an adjustment being back in school, but it was neat for my kids to witness and experience their mother going to school. I loved setting an example."
Christina completed her master's degree in 2012 and began teaching full-time before her youngest started high school. She applies much of what she learned and experienced at WGU into her classroom. "WGU's focus on application and project-based learning has been the key influencer for everything I do in my classroom," she explained. "Everything we do in the classroom is very technology-based. My students learn the concepts in class and then I have them apply the material to real-world experiences."
She even implemented her master's research project, titled "Flipped Instruction," into her own classroom. Students watch a video clip that introduces them to the concept they will learn the next day so they are prepared for discussion. The principal, curriculum director, and fellow teachers of the school loved the model as well and have begun incorporating the practice into their own lesson plans.
"I am rarely in front of my class," Christina says. "My job is to reach that new millennial learner, and WGU prepared me to do so. The kids have all this advanced technology at their fingertips, so why not let them use it for learning?"
The decision to change careers could not have come at a better time in Christina's life as she was preparing to return to full-time work. She hopes that her journey will show others considering a career change, or those wondering if achieving their dream is still possible, that it's never too late to go back to school and make your dream a reality.