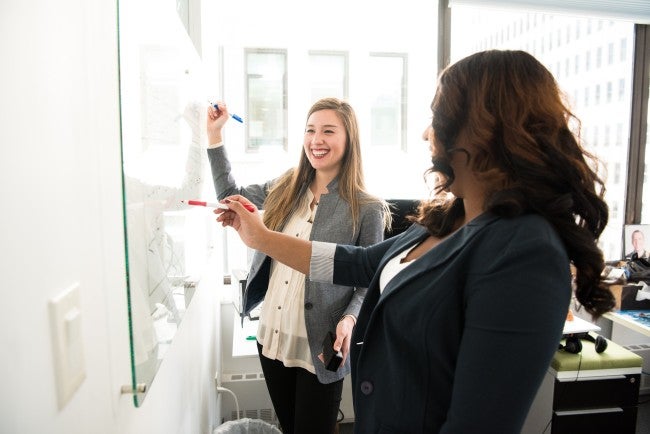 Curriculum and instruction is a rapidly growing field that strives to transform the educational landscape through improved curriculum design and teaching best practices. Incredibly important to the future of our nation's success, curriculum and instruction specialists work in both in schools and the corporate sector to improve learning—which results in a better-educated population with superior achievements, goal attainment, and career or life outcomes.
Would you like to help design the future of education by becoming a leader in curriculum development? Would you like to create meaningful classroom instruction programs that help students in any classroom or academic setting thrive? Curriculum development and instruction is a popular career option for licensed teachers and other working professionals with their bachelor's degrees. Use this guide to learn more about this rewarding occupation (salary, education, day-to-day activities) and the steps needed to start your journey.
What can you do with a degree in curriculum and instruction?
Earning a master's degree in curriculum development and instruction can open the door to a variety of stable, rewarding jobs, including:
Curriculum specialist

Curriculum coordinator

Curriculum developer

Instructional coach

Instruction specialist

Training and development specialist

Training and development manager

Lead or expert K–12 teacher
While the titles may vary whether you're in a business setting or working for a school, the roles and responsibilities for these jobs are very similar: creating engaging, meaningful, and memorable learning experiences that improve academic outcomes.
An instruction and curriculum degree also provides a pathway for primary and secondary teachers to move into higher education. And some master's programs, like the one offered by WGU, can prepare you to sit for the National Board exam. Regardless of the occupation you choose, you'll become a better educator, trainer, strategist, and analyst, which will serve you well as you move forward in your career.
What does a curriculum and instruction specialist do?
As a curriculum specialist, you'll impact education for students, teachers, and trainers alike by building strong learning opportunities that drive innovation across your organization. The best education coordinators are:
Analytical thinkers—to test learning data and strategies, then recommend curriculum and teaching improvements.

Excellent communicators—to clearly explain and implement changes for curriculum and education standards.

Team players—to create and foster positive working relationships with principals/administrators (learning leadership) and educators (trainers).

Leaders—to mentor and train teachers (instructional staff) in more practical and effective teaching techniques. 
Day-to-day activities for instructional coaches, curriculum coordinators, and training and development managers are:
Reviewing textbooks and other classroom or education learning materials.

Analyzing student test data and school (organization) curriculum standards.

Updating, developing, and implementing new curricula (learning).

Training teachers or instructional staff on new programs and content.

Coaching and mentoring teachers (instructors) on more effective education and teaching techniques.

Organizing teacher (instructor) training, workshops, or conferences.

Assessing and implementing new learning technologies.

Overseeing and reporting on learning outcomes.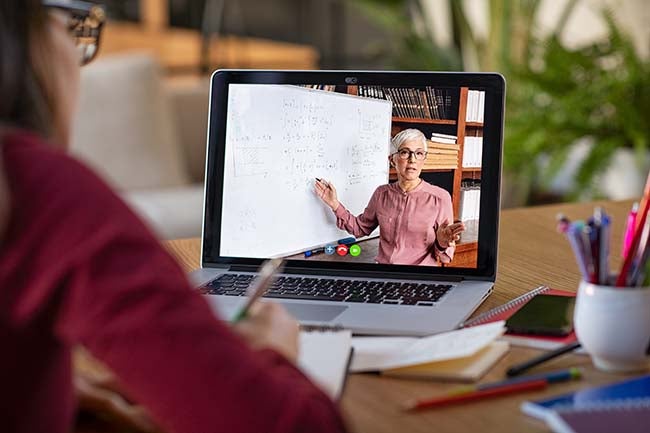 Where does a curriculum and instruction specialist work?
Primary and secondary schools

Community colleges, colleges, and universities

Public and private businesses

Nonprofits

Government agencies
Instructional coordinators and curriculum specialists often work for public or private school districts overseeing student curriculum and instructional standards. In K–12 schools, you can work with teachers and administrators to improve lesson planning, class offerings, and educational quality.
There are also many opportunities to work as an instructional coach or training and development coordinator within public or private corporations, nonprofit organizations, and government institutions (for military training or education policy).
Whatever industry you choose, you'll need at least a bachelor's degree, while schools and universities typically require a master's in curriculum and instruction. Previous experience as a teacher or instructional leader also leads to better opportunities and pay. 
How much money does a curriculum and instruction specialist make?
The median pay for an instructional specialist is $66,290 with a projected job growth rate of 6% over the next 10 years. However, in the corporate sector, training and development managers currently average $113,350 with a 7% job growth trajectory.
All curriculum-oriented jobs are well-paying professions with plenty of advancement opportunities. In schools, curriculum specialists can move into program developer positions, leading work on entire programs.  And in the business arena, training managers can move on to director, VP, and CLO (chief learning officer) positions.
Your master's degree also often leads to a significant raise in pay, which can quickly cover the cost of your degree—sometimes in less than one year.
Curriculum and instruction programs—what to look for.
Not all curriculum and instruction degree programs are alike. To ensure you get the most value for your time and monetary investment, look for a master's program that's aligned with:
WGU's master's in curriculum and instruction has both, ensuring you'll earn a degree that is valuable for your career. You'll acquire specialized skills and valuable expertise in instructional theory and practice, learning science, and educational research—ultimately graduating with a respected degree that empowers you to be a change agent in teaching and learning.
If keeping your current position and salary while you're in school is important to you, another good idea is to try an established online program.
WGU was one of the first universities to offer an online teachers college. And today, you can still access coursework, learning resources, and materials anywhere and anytime your schedule allows, with no set log-in times. You can also graduate faster by using your teaching or instructional experience to move quickly through familiar content—completing as many courses as you can handle per six-month term. In fact, 76% of our M.S. Curriculum and Instruction grads completed their degrees in less than 18 months!
However you choose to earn your degree, moving into curriculum and instruction is a truly exciting adventure where you can not only transform the teaching profession but shape the landscape of education.