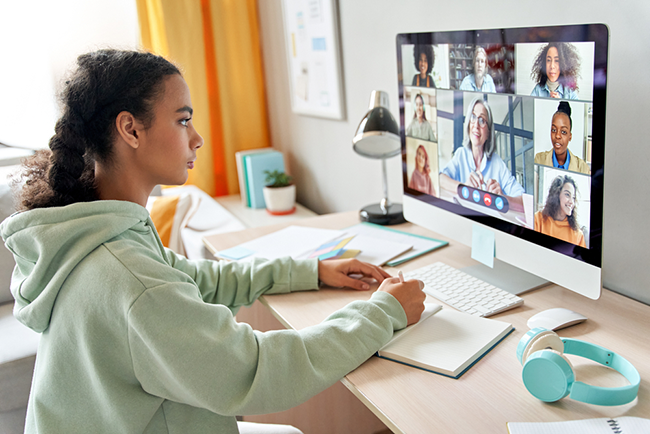 Online colleges and virtual learning have been getting a lot of attention lately for a number of reasons, not the least of which has been the remote world ushered in by the COVID-19 pandemic. And while this increased attention to distance learning may be new, online education is not.
The Expansion of Online College Over Time
Colleges and universities began experimenting with remote offerings in the 1960s. The first fully online college course was offered in 1986 through the Electronic University Network, though that era's technological limitations meant it was not widely available to students. Since then, internet access has become widespread, technology has advanced significantly, and students' needs have shifted, leading to greater demand for online education.
"The need for online education has mushroomed in the last decade because the basis of the American economy has changed," says Bob Ubell, vice dean emeritus of online learning for New York University's Tandon School of Engineering. "There are also more students who must work in order to go to school, mid-career people who need a degree to advance in their field, and students with families or who must work at home."
In many cases, the COVID-19 pandemic and related campus closures accelerated the growth of online colleges and virtual programs. According to the U.S. National Center for Education Statistics, 84% of America's undergrads had some or all of their classes moved to online-only instruction during spring 2020.
Education writer Dr. Melissa Venable believes the increased flexibility offered by virtual technologies will benefit students.
"We are seeing a real commitment to making education more flexible: from retrofitting classrooms with the equipment you need to capture lectures and stream live video, to making it possible for students to complete paperwork and other processes online," she says.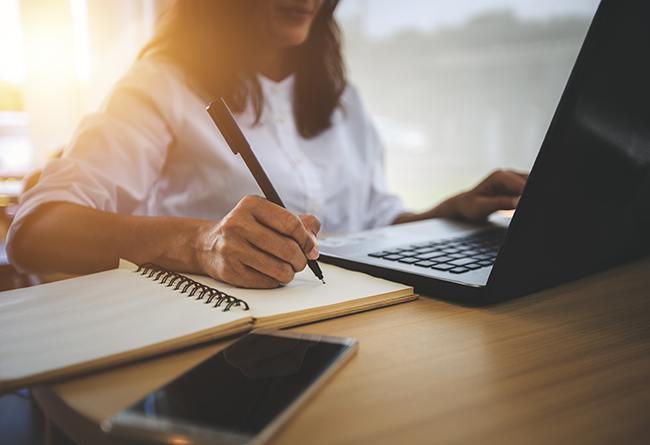 A Mix of Educational Models
With all this growth, online colleges have embraced a variety of program structures and teaching styles. Most fit into one of three categories:
Asynchronous. Instructors provide students with class materials—videos of lectures, notes, readings, and even assessments—that can be accessed and completed at any point within a specified timeframe. Students can interact with peers and their instructors through discussion boards, wikis, and other tools. Some instructors may also schedule time to meet with each student online, using communication tools like Zoom and Skype.
Synchronous. Classes are held virtually but on specific dates and at set times, meaning a student must "show up" to participate in class. Students may be asked to download an application or click a link to access a class lecture or engage in class discussions. Interactions can take place through video, text, or audio chat.
Hybrid. Some programs offer a mix of location-based and online interactions, where certain classes or activities occur in person and others are completed virtually. These programs may also blend synchronous and asynchronous models, scheduling the in-person portions while allowing students to finish online coursework at their leisure.
Trends in Online Education
As more schools move courses and programs online, virtual technologies may change other aspects of the educational experience, as well.

Open education resources. Instructors and students are expected to make greater use of these tools, which include a range of textbooks, articles, streaming videos, and other online materials. Open educational resources can reduce student expenses, and they may also provide students with opportunities to help create their own learning materials, which some experts say can lead to improved academic performance.
Real-time, competency-based assessments. New online platforms and tools enable instructors and institutions to collect more data about their students. They can better track if and when students are participating in discussions, what types of content they're engaging with, and whether they are demonstrating a mastery of concepts. This may lead to broader adoption of competency-based education, which measures skills and learning rather than course completion and time spent in a classroom. Competency-based education allows students to progress through courses as quickly as they can demonstrate they've mastered the material.
Virtual and augmented reality. While interactive videos and online skills demonstrations are already offered by some nursing and medical programs, further development of virtual and augmented reality technologies could enable more and different types of courses to move online; these include demonstrating essential skills such as completing digital dissections and practicing X-ray or ultrasound imaging.
Dr. Venable believes technology will become so integrated into learning that "we might finally see the drop of the word 'online' or the 'e-' in e-learning, so it's just college, it's just a course."
Dean Ubell notes models that provide opportunities for students and faculty to interact both online and off can create a continuous dialogue that promotes deeper understanding and stronger student engagement.
"I think it would be wiser in the future for education to move away from the conventional lecture and transform the classroom—whether it's a virtual classroom or face-to-face—into a more engaged, active environment where students participate in their own discovery," he says.