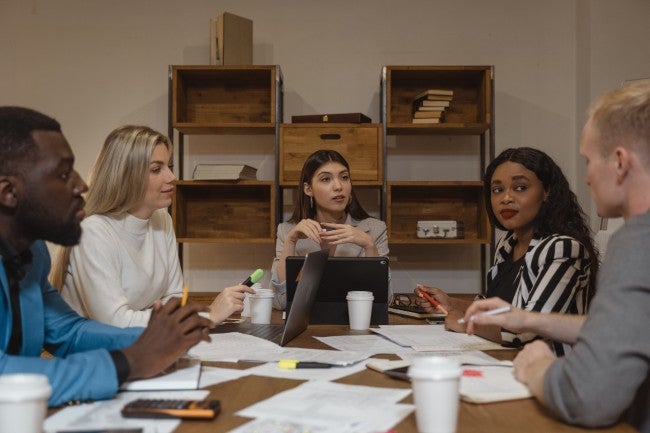 Organizations can have the greatest product in the world, but they still need passionate and educated leaders in order to succeed. That's why the study and application of organizational leadership is critical. In this article, we'll provide a definition of organizational leadership, outline the components and skills associated with it, and show how a master's degree in management and leadership from WGU can help you reach your goals. 
What is Organizational Leadership?
Organizational leadership is a management approach in which leaders set strategic goals for an organization and establish milestones to ensure success. Sound organizational leadership is crucial for any business that wants to progress. The best organizational leaders are not only visionaries but also clear strategic thinkers. They're empathetic and good with people. Today's leaders need both hard and soft skills to deal with the challenges that modern businesses face. 
More and more organizations have begun to understand the need to hire qualified leaders. As such, those preparing to be influential in today's workforce have become more interested in learning about organizational leadership and in earning a leadership degree. 
Importantly, organizational leadership is more than just being strategic and empathetic: the adjectives usually associated with any good manager. Organizational leadership also involves direction, coordination, and motivation. 
What's the Difference Between Organizational Leadership and Traditional Management?
Management skills are a key consideration in organizational leadership, but there's a difference between being a good manager and being a good leader. All leaders are managers, but not all managers are leaders. 
In other words, it's possible to manage people without ever being a good leader. It's been said that managers have people who work for them, while leaders have people who follow them. To be effective organizational leader, one must be willing to blaze new trails and lead by example. Organizational leadership philosophy takes a more holistic view than management and focuses on a more transformational leadership style.
What Does Good Organizational Leadership Look Like?
Successful organizational leaders combine business understanding with their people skills to lead broad business initiatives with a focus on integrity and ethics. Good organizational leadership means having a firm conviction to do the right thing for people and for the company. Organizational leaders must stand up for diversity, equity, and inclusion. They care for their employees and give needed direction by setting specific and measurable performance standards and communicating them effectively. 
What Skills Do Organizational Leaders Need?
Some of the top organizational leadership skills include:
The ability to communicate a mission. Most organizational leaders feel passionate about the mission of their company. Communicating that mission in a way that incites passion within others is even more critical. The best organizational leaders do a great job of "firing up the troops," so to speak, with their charisma and enthusiasm.
Strategic planning. A mission means nothing without a strategy behind it. Good organizational leadership requires being not only a visionary, but also a sound strategist. Setting forth the strategic vision is key to helping others get on board.

Goal implementation. Once there's a vision and a strategy, there must be specific goals. Setting goals that are specific, measurable, attainable, realistic, and time bound ("SMART" goals) will make it very clear how teams can help the organization fulfill its mission.

Resiliency through challenges. The only certain thing in an organization's evolution is that things are never certain. Challenges will come. Change is constant. Good organizational leaders are skilled at never losing sight of the organization's vision. They focus on the important aspects and don't get caught in minutiae that distracts from the overall organizational mission.

Innovation. The speed of innovation in today's work environment is dizzying. Organizations that fail to innovate will be left behind. Effective organizational leadership means a continual focus on improvement and proactive progression.

Communication. One of the greatest threats to an organizational leader's success is poor communication. Organizational leaders must be clear and specific in their digital and interpersonal communication, focusing on accuracy and clarity. Candor is key, but using tact is also important so that contributors feel valued while knowing exactly what expectations and next steps are.

Motivation. Teach them the mission, give them some basic direction, and let them go. Continued feedback on what is and isn't going well will help departments stay motivated. Giving praise and offering incentives can also be great ways to motivate and keep morale high.

Calmness and clarity with stakeholders. Leaders have the difficult task of dealing with many stakeholders. Whether inside or outside the organization, these key players can ask very direct and even potentially inflammatory questions. Organization leaders should be comfortable always staying calm and providing accurate and positive answers, even in hostile environments.
Components of Organizational Leadership
Sound organizational leadership involves the following top five components: leadership, ethics, communication, strengths, and worldview.
Leadership - Good leadership includes a focus on the cornerstones of commitment, fairness, honesty, and respect. Being committed sets an example to the rest of the organization. Ensuring fairness and respect promotes diversity, equity and inclusion. Being honest is a key component to earning trust.
Ethics - Ethics are the moral principles that guide an effective leader. Being ethical is key, and it's not always easy in business. Leaders are presented with moral dilemmas frequently, and always choosing honesty and truthfulness is critical to building a foundation of trust and respect with employees, clients, and stakeholders.

Communication - Communicating effectively with all parties requires great skill and attentiveness. Each employee has a different frame of reference. This means that each individual needs to be spoken to differently. A focus on the tone of the message, the individual's role, and their values, and beliefs is key in each conversation.
Strengths - Great leaders recognize strengths in themselves and others and help with skill development in specific areas.  They consider talent and knowledge as they position and challenge individuals to reach their full potential.
Worldview - Worldviews shape the ways people act and interact. Organizational leaders must be aware of their own worldviews and those of others. They should understand how these factors affect communication and collaboration, and work proactively to create an environment where multiple worldviews can coexist.
The Value of Organizational Leadership for Businesses
A focus on sound organizational leadership in a business can create massive value. Here are the positive effects of a concerted effort in this area:
Greater motivation. When each employee is highly motivated, organizations find deeper levels of success and influence.
Enhanced problem-solving mindset. The way people approach problems is often influenced by what they see being modeled by leadership. Good organizational leadership focuses on positive problem-solving and resiliency in the face of challenges. 

Better communication. When everyone says what they mean and engages respectfully, businesses run more smoothly. This starts at the top. 

More goal-oriented work. When work is done with a mindset focused on goals, better workplace outcomes are achieved. 

New leaders. The best leaders produce new leaders. They inspire their followers and empower them to better themselves and grow into influential guides.
Becoming an Organizational Leader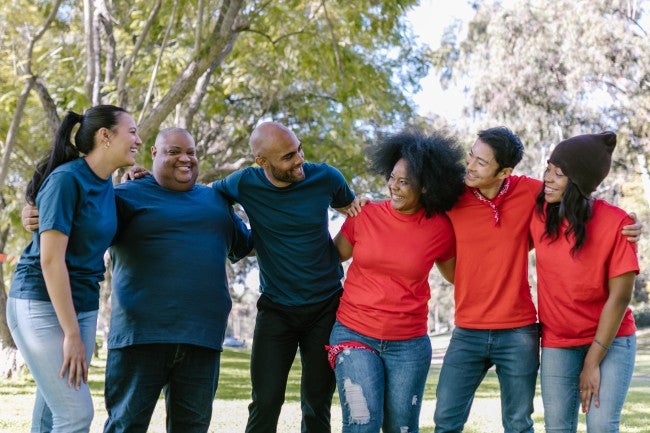 3. Gain years of relevant experience within an organization and expand your sphere of influence by consistently producing quality work and creating relationships.
If you're looking to grow into an effective leader, there's no better place to start than WGU. Our accredited bachelor's and master's degree programs are affordable, designed to fit your schedule, and built with today's workforce challenges in mind. Consider a master's degree in management and leadership from WGU. If it's time to prepare for your next chapter, we're here to help.
Frequently Asked Questions
What is an organizational leadership degree?
An organizational leadership degree is a business degree that prepares you to be a great leader in any organization. Some degrees that will prepare you to be a great organizational leader include a bachelor's degree in business management and a master's degree in management and leadership.
What can you do with an organizational leadership degree?
With a degree in organizational leadership, you can work in leadership roles. A degree in leadership can help you gain and refine the skills you need to be effective at motivating employees, guiding strategy, and overseeing important aspects of a business. A degree that focuses on the principles of organizational leadership will help you become a more well-rounded leader who can elevate organizations and people.
What salary can organizational leaders expect?
The salary range for organizational leaders can vary dramatically depending on their position in the company. Generally, organizational leaders can expect to make six-figure salaries. The U.S. Bureau of Labor Statistics found that the median annual wage for chief executives was $179,520 in May 2021. That number can be much higher depending on the size of the organization and whether you're pursuing entry-level organizational leadership jobs or more chief executive-level roles.