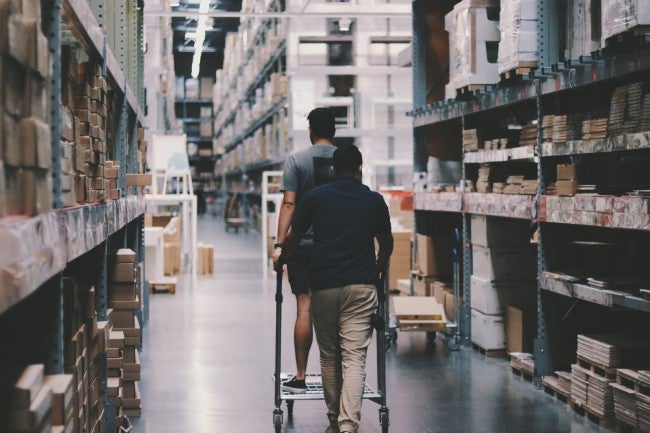 The main point of many businesses is to get a product into the hands of a consumer. But how exactly is that done? Supply chain management is focused on getting the right product to the right consumer, and all the processes involved with doing that. This can involve planning, purchasing, assembly, moving, storage, distribution, sales, and customer service. All of these elements focus around making sure a customer is able to get the product a company is selling, the ultimate goal of supply chain management. The definition of supply chain management or SCM can also be described as the flow of goods and services, or the transformation of raw materials into a final product. Without supply chain management, businesses wouldn't be able to function.
For many people studying business, it's vital to understand supply chains and how they impact products and customers. Every business that supplies goods will have to have supply chain management, so it is extremely vital to understand how it works and interacts with the rest of your business processes. The procurement of inventory through suppliers or vendors is crucial to how a business functions. SCM software may help organizations with that procurement by working to optimize supply management processes, ensuring that manufacturing and inventory are all lined up correctly, and keeping the logistics straight. Learn more about supply chain management and how it is vital to your company. 
SCM is focused on connecting the product, shipment, and distribution into simple processes. When companies manage the supply chain themselves instead of relying on vendors or suppliers, they are able to cut costs and get products to consumers faster. They have better control over internal inventories, production, distribution, sales, and more when they run the supply chain logistics themselves. They are able to optimize procurement, transportation, manufacturing, inventory, and all the logistics when SCM lies in their hands.
Various organizations make up the supply chain, but in the past organizations haven't paid very close attention to how their products are made and stored. SCM logistics has largely been left to the suppliers themselves, and the supply chain has often taken advantage of organizations when they haven't been directly involved in the logistics of how it all runs. This has ended up being costly, so organizations now are working harder to understand supply chain management and processes to add value to their operations.
A supply chain manager is in charge of all the logistics of creating and distributing products in the supply chain. The definition of their job is really to focus on supplier management, and customer relationship management. They are involved with every part of the supply chain process, starting with working with suppliers and creators, on to working with distributors and customers.
So what exactly is the supply chain? The definition of the supply chain is the process your product follows in its lifecycle, from creation to distribution. The supply chain consists of five crucial elements, including: 
The plan

Raw materials or services

Manufacturing

Delivery

A return system for unwanted or damaged products
There are two types of flow involved with SCM that make up the processes. 
In SCM there is a physical flow of materials and goods from vendors to the company. This can involve the raw materials needed to make a product, the product itself once it has been completed, storing the product, packaging the product, and distributing the product out to consumers. All of these elements are part of the physical flow involved in supply chain management. 
In SCM there is also a flow of information that happens. This involves communicating long-term plans to vendors, company executives, and customers. If a new product is coming out, an information flow needs to happen between the supply chain manager and all the vendors and distributors who will be involved. Information flows are also vital when order batches of products, and for the control of the day-to-day needs of the company via the supply chain.
The overall goal of the supply chain manager is to keep costs down, and keep the inventory at the right level. Supply chain managers may also make decisions to help improve the quality and efficiency of supply chain operations. 
At the end of the day, the supply chain management efficiency goes straight to the bottom line of a company, having a vital impact. Companies who understand supply chain management well are able to avoid lawsuits, expensive recalls, and issues with backorders. 
Supply chain managers can greatly benefit from a degree in business. A business degree helps them understand business fundamentals, financial elements, operations, communication, and management techniques that help them work with suppliers and vendors, as well as customers. There is a great deal of responsibility given to supply chain managers, and they can expect an average annual salary of over $82,000 per year. Every industry and organization that has products needs a supply chain manager, so these positions are very in-demand and important for the success of a company.
Good supply chain managers understand their role for the end-to-end production and buyer-supplier focus of their job. By doing their job well, they can create huge benefits for the organization and create systems that make the business succeed.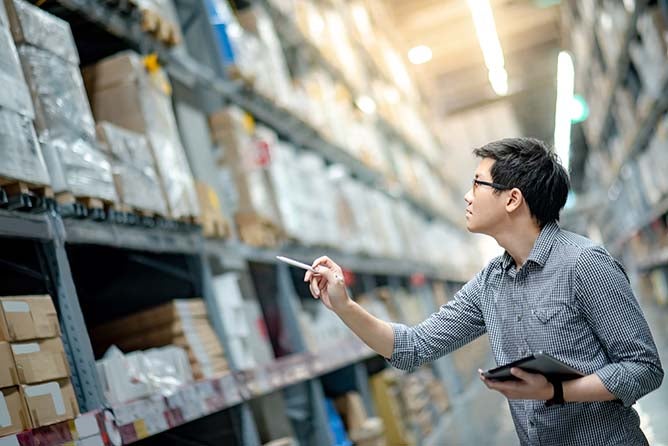 Supply chain management examples.
Walmart is a classic example of good supply chain management. Walmart thrives because it has fewer links in the supply chain, and buys many products directly from manufacturers rather than from suppliers with markups. They are also choosy with suppliers, only picking those that can keep up with their production and quantity needs. They also have regulations about manufacturers storing products in their own warehouses, eliminating transportation and storage needs and costs. 
Amazon is another great example of effective supply chain management. Amazon has turned into the online "big box store" example and thrives off of its supply chain strategy. Anyone can sell using Amazon, and they are able to routinely underbid suppliers. Distribution centers group items together, and the ability to store and ship items from the same location aides faster delivery and lower costs.
Coca cola is another popular example of effective SCM. The organization is able to distribute products all around the globe thanks to efficient processes that are standardized to meet quality requirements. They are focused on customers and ensuring that they have a competitive advantage in the marketplace due to their quality management and global supply.
Why is supply chain management important?
Supply chain management is a key element of successful businesses, in every industry. From IT to healthcare, organizations routinely need supply chain management to effectively sell their products. If you're interested in business, it's important to understand how supply chain management works as a daily need for a company. 
Supply chain management can be a financial drain on a company if not executed properly. Supply chain management finds the most cost-effective and efficient way to create, store, and distribute products, helping save the company money directly.
Similarly supply chain management can identify problems with products or processes that could hinder the customer experience or the sale of products themselves. SCM systems can identify more efficient ways to create a product, inventory issues, quality control problems, and more. It's better to identify these issues before customers are involved and can get upset with how the product works or with an inventory issue.
And perhaps most importantly, supply chain management is key to a good customer experience. Products being delivered quickly, on-time, and with the right quality are crucial for customers to be satisfied. Supply chain management has a direct impact on how customers view the product and the organization. 
Consider a business degree from WGU to help you learn more about business process and how they impact companies every day.