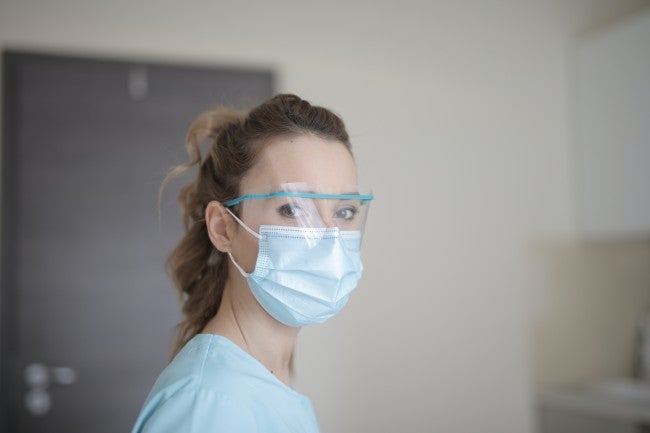 Emergency rooms are typically full of patients that are in need of fast medical attention. Kids with broken arms, car crashes, heart attacks—dangerous health issues are almost always brought to the emergency room. And that means the emergency room is usually flooding with patients who need medical attention, and need it as fast as possible. It's fast-paced, loud, and a little chaotic. And that kind of situation is exactly where triage nurses thrive.
Nurses who work in triage work in emergency rooms and other emergency clinical facilities to help establish what kind of care patients needs, ensuring they get sent to the right locations as fast as possible. Nursing in a triage setting requires being calm, cool, and authoritative as you direct traffic and help with immediate and dire medical situations, while getting doctors and other nurses up-to-speed on what is needed for specific patients. 
If you're currently an RN, or are studying nursing, it's valuable to understand different nursing roles and how you can get on that career path. Learn more about what triage nurses do, and how you can become one.
Roles of of a triage nurse.
Triage nursing involves many job responsibilities that make the role diverse and important. Some of the responsibilities of these triage medical professionals include:
Perform assessments on incoming patients to evaluate their symptoms so they can triage them appropriately

Work with patients and families who are in the waiting room

Perform emergency treatment whenever necessary

Communicate to patients and families the course of action

Sort patients into priority groups according to hospital triage guidelines

Transport patients to their treatment area

Work with doctors and other registered nurses to communicate status of patients and treat as needed
Triage nursing involves being able to keep a cool head under pressure, being decisive, and being quick on your feet. Triage nurses are expected to evaluate patient symptoms quickly and be able to get them moving to the right doctor and area as fast as they can. This means they need to know what they are looking for and be prepared to make a decision.
Where do triage nurses work?
Typically triage nurses will work in an emergency room. ER triage nurses may work at the front-end, working with patients as they come into the office, or in the back at the desk where ER doctors and nurses communicate.
Some clinical facilities are now hiring phone triage nurses—these phone triage nurses help patients over the phone and help assess what care they will need before they arrive. Phone triage staff nurses help refer patients to the right emergency room or clinic, and ensure that doctors are ready for them when they arrive. 
Wherever a triage nurse works, they need to be ready for a fast-moving environment. Triage is all about helping organize emergency medical situations, so whatever setting you're in, plan to be moving fast and helping solve major problems.
Qualifications of a triage nurse
In order to be qualified to be a triage nurse, you will have to be a registered nurse with current licensure. There are some programs that can help you prepare to become an RN, but there are also programs that help you prepare to get your RN as well as a bachelor's degree at the same time. 
For nurses who are currently RNs, a BSN degree can help them be a more attractive candidate for triage positions. Higher education is extremely appealing to hospitals hiring nurses—more hospitals than ever are working to increase the percentage of their nurses who have degrees in order to meet magnet requirements. So getting a bachelor's degree is a great way to ensure you have the credentials and qualifications hospitals are looking for. Similarly, a degree can help triage nurses get a higher salary.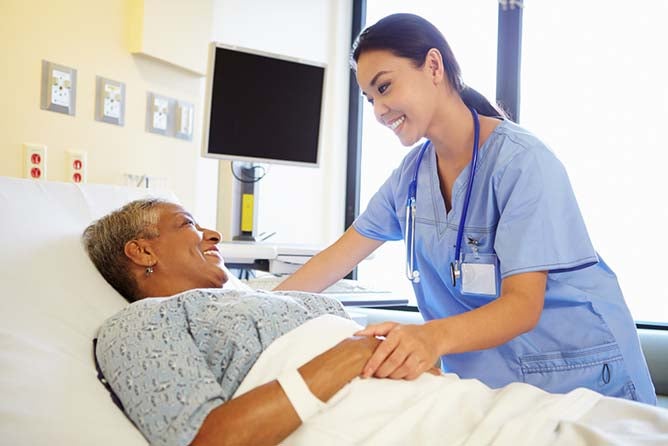 Technology trends in triage nursing.
Technology is dramatically changing nursing and healthcare. Some advances in tech that are changing triage nursing include: 
Automated machines for vitals. Healthcare technology is creating new machines that can help check a patient's weight, blood pressure, oxygen levels, and more.

Emergency service index. New technology works with triage nurses to help assess patients and determine how urgently they are in need of care.

Electronic health records. Patients are able to have multiple doctors and nurses take a look at their records with the help of digital record keeping. This makes triage and working with different doctors in the ER very convenient.

Patient flow software. This digital software helps track patient beds in the emergency room, making sure that the process goes smoothly. This cuts down on the time triage nurses spend checking on patients.

Virtual check in. This kind of software system allows patients to fill out information before they arrive at the hospital, allowing triage nurses to prepare for a patient's arrival.
Triage nurses can expect to earn an average annual salary of over $64,000, with the bottom 10% earning a salary of around $49,000 per year and the top 10% earning a salary of more than $77,000 per year. The location where triage nurses work has a great impact on their pay—larger hospitals and emergency rooms are likely to pay triage nurses much more than smaller hospitals, as they will be much busier. Similarly, the education level of a triage nurse is a direct indicator of their salary level. And their experience level as an RN and in triage can impact their salary level as well—the more nursing experience an RN has, the higher their salary is likely to be. Pay for nurses tends to go up the more specific the training in, and emergency nursing and triage are no different.
If you're a current or aspiring nurse, a career as a triage nurse could be a great option for you. WGU is an ideal fit for students who want to become nurses, as well as those who are currently RNs and are ready to take their career to the next level. WGU is designed to fit a busy nurse's schedule—it's entirely online and flexible, so students can work on their courses whenever they want. Nights, weekends—anytime is a good time to work on your degree as a WGU student. Competency-based education also means that students can move through their courses as quickly as they master the material. If you're ready to take your nursing career to the next level, it's time for WGU.