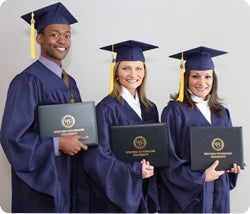 Today's business climate is a place of increasing competitiveness. More employees are needed to keep companies running, and those employees are more and more skilled. Competition for each available job is rising. Coupled with technological advances and unstable markets, it has become clear that a bachelor's degree in business administration just isn't what it used to be. 
While a bachelor's degree in business administration is a key foundation for a business career, you may need more to compete with other skilled workers. Twenty-one percent of the workforce has a bachelor's degree, and as that number grows, you'll want to expand your knowledge and credentials to stand out. 
Employers are searching for people with an understanding of finances, economies, e-commerce, and trade—and they want people with the credentials to back up their knowledge. A Master of Business Administration (MBA) degree could completely do the trick.
Is an online MBA a good option?
If you're interested in pursuing an MBA, there's a good chance that you're currently working. Will it be worth it to take the time to get your business administration degree? There is another option. You can pursue an online master's degree, which will allow you to continue to work and fulfill your responsibilities all while earning your degree through an online program.

More and more often, employees are finding that an online MBA option is perfect to fit their needs. With more employees choosing an online MBA program, employers are also more receptive than ever to online programs. Ensure that your online program is properly ACBSP-accredited and that their online MBA program will teach you what you need to learn. An online MBA program has the same advantages of other MBA programs and business schools. Business administration can be learned from the comfort of your home thanks to ACBSP accreditation and online master's programs that work to ensure students can learn and succeed.
If you live somewhere rural and can't commute to a traditional business school, if you're working and don't have the time for on-campus learning, or if you feel that online education is the best fit for you, you're in luck. WGU and other similar business schools are giving students the options to get an ACBSP-accredited degree in business administration in a way that's convenient for you. A full-time, online program doesn't have to take over your life, while still allowing you to get the degree you need to move forward in your career.
What will you learn in an online MBA program?
Traditional and online MBA programs will both focus on the deeper elements of business, including finance, operations, accounting, management, and more. You will likely have core courses that are required of all business school students. These core courses will cover accounting, finance, supply chain, business analytics, and more. The rest of your credit hours may be filled with specific courses that you're interested in. This could range from digital marketing to management styles. Your MBA program will likely be more hands-on and focused than a bachelor's degree in business program. The knowledge and credentials you can get from a business school have the power to set you up for new opportunities, promotions, and raises.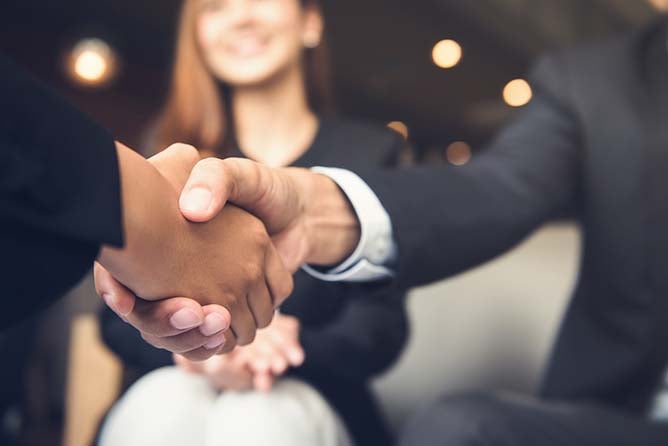 Who should pursue an MBA program?
It's important to evaluate why you want to get an MBA degree before pursuing one. Determine what your career goals are, what you hope to get out of business school and a business administration degree, and if you have the time and money to dedicate to a business program. 
If your career goals include management, a new industry, or climbing the corporate ladder, an MBA is likely the best tool you can use to help you achieve your dreams. The more educated you are, the more you are able to demonstrate your dedication to your career and have the knowledge and skills you need to succeed. 
If you know what you want, you may be wondering if an MBA degree can really help you get there. Can it help you get a raise, a promotion, a better job? The answer is YES.
Will I earn more money with an online MBA?
In 2017, the average pay for full-time workers who had a bachelor's degree was just over $60,000. For those who had a master's degree, the median wage was $72,850. That's an over $12,000 increase. Our graduates report an average salary increase of $16,200. Especially in business, the difference between a bachelor's degree and a master's degree could be much more than you think. 
According to the Bureau of Labor Statistics, for business professions, those with a bachelor's degree make somewhere between $40,000 and $70,000 per year, on average. With a master's degree, the numbers skyrocket. Most professions see a $30,000 jump for employees with a master's degree, and the median annual pay is $80,000 to $110,000. Many people who graduate with their MBA say they see their pay DOUBLE in just a few years. Some of them venture outside their industry and see massive returns, others move up within their current industry and gain new opportunities and raises that way.
So it seems like a no-brainer. A master's degree, and especially an online MBA or other online master's degree in business, can directly translate to a huge pay raise for you. But money isn't the only positive aspect of earning an online MBA. There are many other benefits besides your paycheck.
Can I get a promotion with an online MBA?
Many people pursue an online MBA because they want to be promoted or be eligible to move up within their company. The right credentials and education help change your playing field.
When you pursue additional education, you show staying power. By showing you're willing to further your knowledge and attend business school, you demonstrate your commitment to your company. Your boss will understand that you want to improve yourself and are excited to use new skills for the benefit of your organization.
Similarly, an online master's degree can be a great bargaining tool for your yearly review. You can utilize your new skills to negotiate new job responsibilities, a raise, or a promotion. Business school proves that you're ready to take on more at your company. Use your education when you enter your review or during a conversation with your boss to help you demonstrate why you deserve new opportunities.
Can I get a new job with an online MBA?
When you graduate with your MBA, you may be looking to change your job or even get into a new industry. With an MBA, you'll enter job interviews with the best qualifications. Companies offer higher pay to candidates with more education and experience, and your MBA program can help you get a higher salary right off the bat. Additionally, business school can help make you stand out among the candidates. With that level of education, you're sure to be ahead of the crowd in qualifications. 
Higher education means higher expectations, and, by extension, bigger rewards. Companies often offer their high-level employees generous bonus packages and a stock portfolio. By helping shape a business, you will likely get a bigger piece of the pie.
Employers like employees that make their company look good. What better way than to have a business school graduate under their corporate umbrella? Don't underestimate the impact your online degree can have on your employer's credibility in the market. They will benefit from your expertise as much as you will.
Once you have your online MBA, get ready for job interviews and work to connect with people in the industry you'd like to move into. Your MBA program will help you be qualified and prepared for whatever is ahead.
If you're hoping to improve your skills and move up in the workplace but aren't sure how to balance education with your job and life, an online MBA degree could be the perfect solution. WGU's program allows you to get your degree completely online and on your schedule. 
Is an online MBA program worth it?
Even with the potential salary raise, you may wonder what the ROI will look like with an online MBA. With many schools charging tens of thousands of dollars for tuition, it may seem like an MBA program isn't the right option. That's not the case with WGU. Our low, flat-rate tuition for an online MBA is $4,530 for a six-month term. And most of our students graduate in less than two years. This means you will graduate for less than most online MBA students and can potentially graduate much faster. Most online MBA program graduates will make up the cost of their degree in just two years!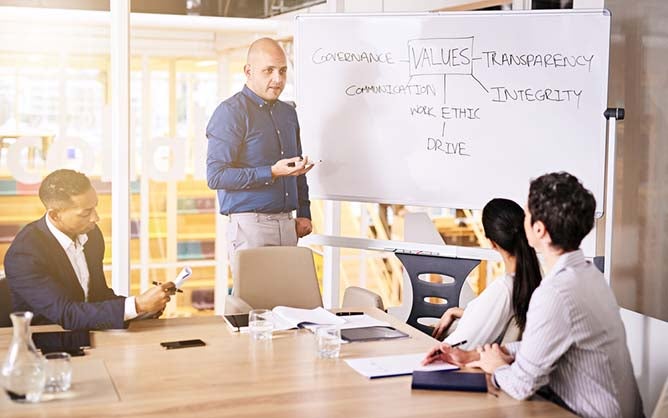 How will employers view my online MBA?
Additionally, it can be nerve-wracking to know how employers will feel about an online MBA. Online MBA programs are actually getting much more popular, as more professionals don't have the ability to leave the workforce to get their degree. Because of this, employers are more comfortable with online MBA programs than they've ever been. Communicating with your current employer can help you understand how they will view your degree. Some employers may even offer tuition assistance because of the credentials and prestige MBA employees bring to their company. 
It's valuable to ensure your chosen online MBA program is ACBSP-accredited and respected, like WGU. The right awards and ACBSP accreditation ensure that your degree is coming from a reputable institution. A top institution will help ensure that employers are impressed with your online MBA and know that you had a quality education. ACBSP accreditation and respect are vital aspects when selecting an online MBA program.
If you believe that an MBA is your next step to a successful career, WGU can help. Attending an online university to earn your MBA is both convenient and advantageous. You can continue working and maintain all your responsibilities while propelling your career forward. The raise or promotion you're looking for could be right around the corner, and when you get your online MBA with WGU, you can move through the courses more quickly, and graduate with little or no debt.