How to Become a Bookkeeper
Do you have a knack for numbers and organization? Want to hold a central role in managing the financial aspects of a company? Then bookkeeping might be the perfect career path. 
Bookkeepers are crucial in ensuring a business's financial stability, growth, and success. They are the behind-the-scenes professionals who double-check that all financial transactions are correctly recorded, including expenses, revenues, and payroll. They track the day-to-day financial activities of a business, freeing up valuable time for business owners and managers to focus on growing their businesses. Read on to learn more about how to become a successful bookkeeper.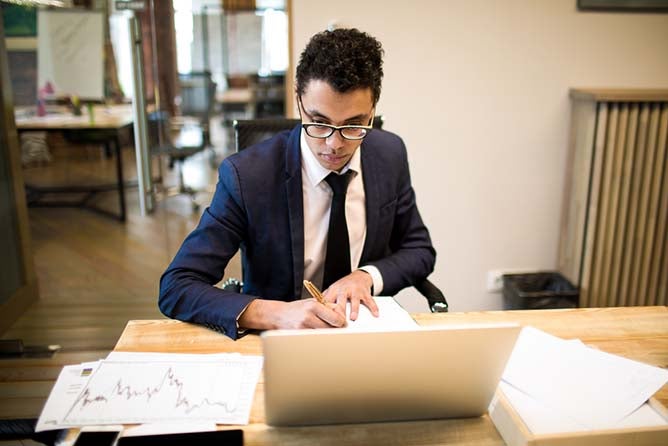 When it comes to tracking financial data for a business, it's important to understand the key differences between bookkeeping and accounting. Bookkeepers focus on the day-to-day record-keeping of a company's financial transactions such as sales, receipts, and payments. On the other hand, accounting is a broader field that encompasses bookkeeping tasks but also involves analyzing and interpreting financial data. And oftentimes, bookkeepers who enjoy analysis and tax law move into the position of accountants.

A bookkeeper is a critical player in the financial management of a business. They are responsible for tracking all financial transactions, reconciling bank statements, creating financial reports, and managing accounts payable and receivable. They also prepare financial statements and reports, which can help managers make informed decisions about budgets, investments, and other goals. With the complex transactions that come with running a business, bookkeepers work collaboratively with other departments, such as accounting, payroll, human resources, and sales, to ensure a business's financial health.

What Does a Bookkeeper Do?
A typical day for a bookkeeper involves the following:
Maintaining accurate financial records: This includes keeping track of all income and expenses and recording all transactions in the appropriate ledgers. Accurate financial records are essential for businesses to make sound decisions and comply with tax laws.
Reconciling accounts regularly: Bookkeepers compare the records of a business's income and expenses to its bank statements and credit card statements to ensure that all transactions have been accounted for. Reconciling accounts helps to prevent errors and fraud and can also help businesses to identify opportunities for cost savings.
Preparing financial reports: Businesses can use financial reports to track their progress, make informed decisions about their operations, and comply with regulatory requirements. Financial reports typically include income statements, balance sheets, and cash flow statements.
Processing payroll: This involves calculating employee wages, withholding taxes and other deductions, and issuing payments accordingly. Payroll processing can be complex, so bookkeepers need to have a strong understanding of payroll laws and regulations.
Managing accounts receivable and accounts payable: "Accounts receivable" refers to money that is owed to a business by its customers, while "accounts payable" refers to money that a business owes to its suppliers. Bookkeepers ensure invoices are paid on time and customers are billed correctly. 
How Do I Become a Bookkeeper?
You'll need a high school diploma or equivalent to become a bookkeeper. However, many employers prefer candidates who have completed some postsecondary education or certification such as an associate or bachelor's degree in accounting or finance. These programs typically take two to three years to complete and cover financial accounting, business law, and computer applications. Additionally, you can become certified as a bookkeeper through organizations like the American Institute of Professional Bookkeepers or the National Association of Certified Public Bookkeepers. 
While some bookkeeping positions may require only basic knowledge of accounting software, it's essential to continue developing your skills to stay competitive in the job market. A certified public accountant (CPA) certification is not required for all positions, but it is recommended for anyone interested in becoming a bookkeeper. CPAs must obtain a bachelor's degree and pass a rigorous exam, so having this certification shows that a bookkeeper has the knowledge and skills necessary for the job.

Best Degrees for a Bookkeeper
Business Management – B.S. Business Administration
Hone your business acumen and garner added respect:...
Hone your business acumen and garner added...
Hone your business acumen and garner added respect:
Time: 68% of graduates finish within 36 months.
Tuition: $3,755 per 6-month term.
Sample careers and jobs this business degree will prepare you for:

Account executive
Business analyst
Program manager
Director or senior director
Vice president
This online degree program is an excellent choice for kick-starting your organizational management career.

College of Business
This online finance program is career-focused so you will gain...
This online finance program is career-focused so...
This online finance program is career-focused so you will gain relevant industry skills.
Time: 70% of graduates finish similar programs within 42 months.
Tuition: $3,575 per 6-month term.
Courses: 41 courses in this program.
Some careers and jobs this business degree will prepare you for:

Financial analyst
Finance director 
Investment banker
Insurance agent
Accountant
The competency-based model at WGU allows you to move as quickly as you can master the material, and do your coursework on your schedule. Flexibility is key with the B.S. in finance at WGU.
College of Business
Accounting – B.S. Business Administration
Have a knack for numbers or fine-tuning finances?...
Have a knack for numbers or fine-tuning finances?...
Have a knack for numbers or fine-tuning finances?
Time: 62% of graduates finish within 36 months.
Tuition: $3,755 per 6-month term.
Some careers and jobs this business degree will prepare you for:

Accounting manager
Financial director
Vice president of finance and operations
Chief financial officer
Forensic accountant
Take your first step toward CPA certification and learn how to use GAAP, ledgers, and journals.
College of Business
---
Our Online University Degree Programs Start on the First of Every Month, All Year Long
No need to wait for spring or fall semester. It's back-to-school time at WGU year-round. Get started by talking to an Enrollment Counselor today, and you'll be on your way to realizing your dream of a bachelor's or master's degree—sooner than you might think!
---
What Skills Does a Bookkeeper Need?
Bookkeepers need a variety of skills, most notably: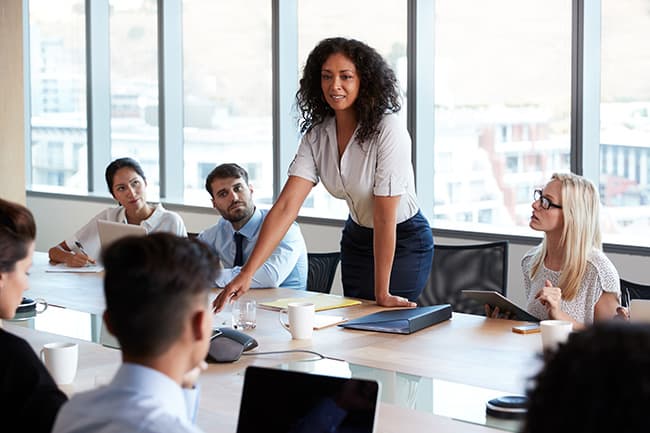 Attention to detail: This is the most important trait a bookkeeper can have. Bookkeeping involves a lot of data entry and organization, and even a small mistake can throw off the entire system. A bookkeeper needs to be able to pay close attention to detail in order to avoid making mistakes. 
Math knowledge: This includes doing basic calculations quickly and accurately. A bookkeeper also needs to be able to understand financial statements and other financial documents. 

Computer knowledge: In today's world, almost all bookkeeping is done electronically. A bookkeeper must be proficient in managing spreadsheets and utilizing accounting software like QuickBooks or Xero. Additionally, as developing AI continues to automate tasks, bookkeepers will need to understand how to best use and leverage AI tools.  

Organization: A bookkeeper needs to be able to keep track of various information and documents. This requires excellent organizational skills. A bookkeeper who lacks these skills will quickly become overwhelmed and make mistakes. 

Strong communication: Bookkeepers often work closely with other accounting or finance team members, so they must have good communication skills. Also, communicating effectively with clients or customers when they have questions about their accounts or invoices is equally important. 

Autonomy: While a bookkeeper may work closely with other accounting or finance team members, they also need to be able to work independently when necessary. This means being able to take the initiative and solve problems without needing constant supervision. 

How Much Does a Bookkeeper Make?
$45,560
The median annual income for bookkeeping, accounting, and auditing clerks was $45,560 in 2021. However, the actual salary varies substantially depending upon factors such as location, level of education and experience, industry, and job responsibilities. For instance, bookkeepers in the finance and insurance sectors tend to earn more than those in other industries. Similarly, bookkeepers with a degree and professional certification can expect to make more than those without formal qualifications. 
What Is the Job Outlook for a Bookkeeper?
5%
According to the BLS, employment for bookkeeping, accounting, and auditing clerks is expected to decrease by 5% from 2021 to 2031. Despite this decline, businesses must keep accurate financial records and comply with ever-changing tax laws. As businesses of all sizes continue to outsource their accounting functions, there will be significant demand for skilled and innovative bookkeepers to manage those tasks. 
Where Does a Bookkeeper Work?
Varies
As a bookkeeper, your work environment can vary greatly depending on the type of organization or business you work for. Generally, bookkeepers can work in several settings, including accounting firms, financial institutions, small businesses, and government agencies. Some bookkeepers also work remotely from home, offering their services online. A bookkeeper may work alongside accountants or financial professionals, or they may be responsible for managing the finances of a small business.