HR Specialist Career Guide
How to Become a Human Resource Specialist
A human resource specialist plays a vital role in any organization. As an HR specialist, you're responsible for handling everything that has to do with personnel at your organization. This role is responsible for everything from onboarding and training new hires to filing termination paperwork. 
Because of how essential it is, the role of the HR specialist is expected to continue growing over the next several years. This is a great position for someone who is looking for stability and who enjoys working with and managing teams of people.
The human resources department of an organization addresses any issues, concerns, or inquiries regarding the organization's staff. And because most organizations will always need to hire teams of people, the demand for a human resource specialist will always be high. 
There are many industries for an HR specialist to work in. There are HR opportunities in healthcare, financial services, technology, education, retail, energy, and more. And because there are so many opportunities, there is also a lot of room for advancement in the human resources field.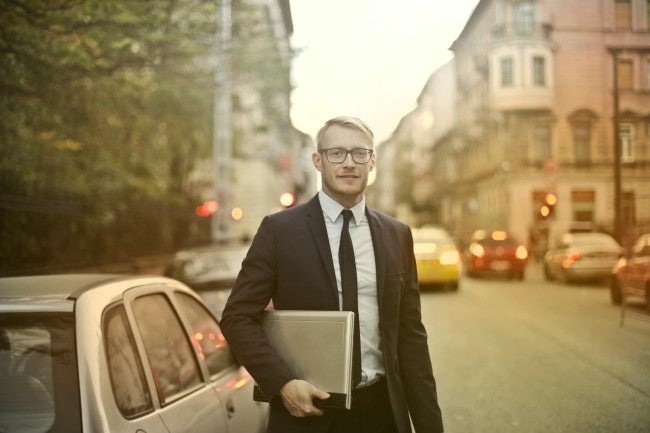 What Is a Human Resource Specialist?
Human resource specialists are responsible for recruiting, screening, and interviewing potential new hires for a company. They are tasked with handling employee relations, compensation and benefits, and training. HR is responsible for virtually anything related to the organization's staffing.
Typically, organizations want to hire an HR specialist who has obtained a bachelor's degree in human resources, business management, or a related field. For higher-level positions within the HR department, hiring committees may want to see a master's degree in a related field and certifications that are relevant to the position. 
A human resource specialist may also be referred to as a human resources generalist, or a talent and acquisition specialist. There are also higher-level positions in this area, such as a human resources manager or a human resources director.
What Does a Human Resource Specialist Do?
The day-to-day responsibilities of a human resource specialist will always involve specific tasks that have to do with the staff of an organization. These are just a few of the things you can expect to handle in your role as an HR specialist: 
Maintain Employee Records: The HR specialist is responsible for updating, organizing, and reviewing all employee records. 
Recruiting: As an HR specialist, you will often be tasked with recruiting efforts such as posting open positions, finding eligible candidates, and scheduling interviews. You may also be asked to join in on interviews, as well.

Compensation and Benefits: Human resources is responsible for handling payroll processing and employee benefits. This often includes paid time off (PTO), health insurance plans, 401(K) and retirement plans, and leaves of absence. The HR specialist will also be responsible for submitting worker's compensation claims as needed. 

Administrative Tasks: This includes things like keeping job descriptions up to date and updating policies and procedures as deemed necessary. 
Compliance: The HR specialist will be responsible for ensuring the organization complies with federal, state, and local employment laws and regulations.
While these are the most commonly listed responsibilities in a human resources specialist job description, you may be asked to help with things beyond these tasks. This is dependent on the structure of your company and how large its HR department is.
What Education Does a Human Resource Specialist Need?
Human resource specialists need to have a minimum of a bachelor's degree in human resources to acquire the business and managerial skills necessary to recruit new employees and connect with current ones, manage and set new company policies, and ultimately create an employee-centric workplace culture. The human resource specialist assists greatly in the smooth and efficient operation of their organization. To do so, specialized skills are required.
Human Resource Management – B.S. Business Administration
A SHRM-recognized online business degree program:...
A SHRM-recognized online business degree program:...
A SHRM-recognized online business degree program:
Time: 70% of graduates finish within 35 months.
Tuition and fees: $3,720 per 6-month term.
Sample careers and jobs this business degree will prepare you for:

Human resource specialist
Director of talent acquisition
Recruiting manager
Organizational learning specialist
Vice president of HR
Earn your B.S. in Human Resources and help build strong organizations.
College of Business
---
Our Online University Degree Programs Start on the First of Every Month, All Year Long
No need to wait for spring or fall semester. It's back-to-school time at WGU year-round. Get started by talking to an Enrollment Counselor today, and you'll be on your way to realizing your dream of a bachelor's or master's degree—sooner than you might think!

---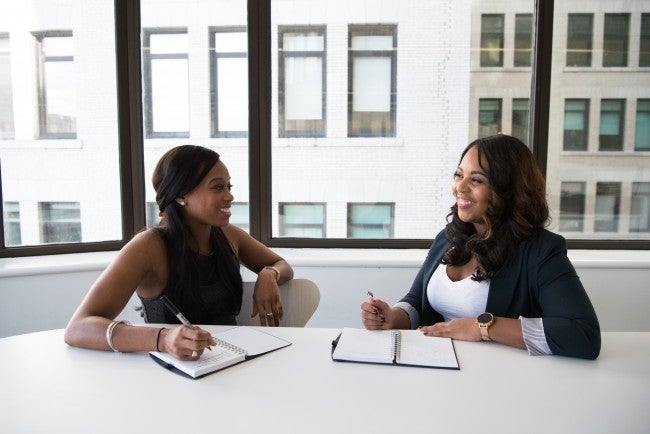 What Skills Does a Human Resource Specialist Need?
The day-to-day tasks of a human resource specialist will vary between employers, but there are some skills that every HR person needs to have to do their job successfully. 
Interpersonal skills
Listening and communication skills

Ability to make executive decisions

Attention to detail

Good judgment
Having at least these five skills as a human resources specialist will set you up for success in your role. Ultimately, the skills that you are required to have will be dependent on your employer and the industry you work in.
How Much Does a Human Resource Specialist Make?
$63,490
In 2020, the median pay for HR specialists was $63,490. The lowest 10% made less than $37,710, and the highest 10% earned just over $109,000. While these numbers may help to give you a general idea of what you would make as a human resource specialist, ultimately your salary will depend on your location, experience, and the company you work for.
What Is the Projected Job Growth?
7%
It should come as no surprise that HR roles will continue to evolve while remaining essential in the future. This role is expected to grow nationally by 7% between now and 2029. Employers will continue to see the HR department as a vital part of the organization and therefore will work harder to recruit the most qualified candidates for the job. Setting yourself apart with a specialized degree in HR and obtaining HR certifications can set you up for a long, successful career as a human resources specialist.
Where Do Human Resource Specialists Work?
Varies
Because of employment laws and regulations, all employers have to have an HR department in some capacity. Smaller organizations may combine roles rather than having a dedicated HR specialist. Because an HR specialist is so essential, there are endless possibilities for the industries and employers that you could work for:
-Financial Services
-Healthcare
-Recruitment Firms
-Higher Education