Insurance Advisor Career Guide
How to Become an Insurance Advisor
If you're considering a career path that offers the potential to impact people's lives, then consider becoming an insurance advisor. As an insurance advisor, you play an essential role in helping individuals make their lives safer and more secure. 
Insurance advisors are knowledgeable professionals who help individuals and businesses choose the right insurance policies to protect their assets and minimize risk. These advisors deeply understand various insurance products, including property and casualty insurance, life insurance, health insurance, and disability insurance, and their intricacies, allowing them to provide specialized advice and recommendations. They work with clients to assess their unique needs and develop tailored insurance plans that meet their requirements.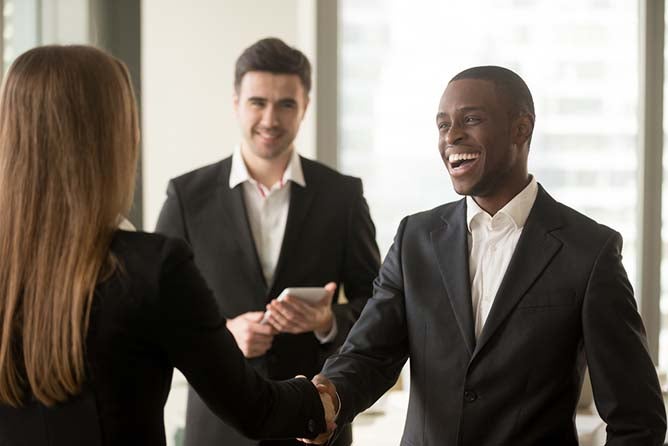 What Is an Insurance Advisor?
An insurance advisor, also known as an insurance agent, provides specialized insight to individuals or businesses seeking insurance coverage. While they also often help to recruit new clients, their primary role is to help existing clients understand the different types of insurance policies available to them and determine which one suits their life best. Each of these policies serves different purposes and covers different risks. For instance, property and casualty insurance is designed to protect properties and assets, while life insurance provides financial support to loved ones in the event of a policyholder's death. Health insurance covers the cost of medical bills, and disability insurance provides financial support in the event that a policyholder is unable to work due to injury or illness. 
To serve their clients efficiently, insurance advisors focus on several areas while securing their clients' financial futures. They begin by assessing their clients' financial states, establishing what policies best meet their needs, and providing counsel on the policies they should invest in or renew. Additionally, insurance advisors are responsible for helping clients understand and navigate the intricacies of their policies, ensuring they remain up to date with the latest trends in the insurance industry. Finally, they work with clients regularly to ensure that their policies adapt to their changing lifestyles and financial situations. Overall, an insurance advisor provides valuable advice and guidance to clients so that they have the adequate coverage necessary to safeguard their personal and financial well-being.
What Does an Insurance Advisor Do?
The day-to-day responsibilities of an insurance advisor include the following: 
Meeting with and assessing the needs of clients.
Providing advice and guidance to clients on a variety of insurance products.
Completing financial needs analysis.
Creating and explaining customized plans.
Utilizing knowledge of tax investment strategies.
Assessing clients' financial portfolios.
Analyzing clients' risk.
Encouraging clients to invest in the future.
Keeping up to date with changes in the insurance market.
Identifying any sales opportunities and cross-selling or upselling products to clients.
Providing excellent customer service at all times.
Maintaining accurate records of client interactions and transactions.
How Do I Become an Insurance Advisor?
If you're considering becoming an insurance advisor, there are several steps to take to get started. You will need to obtain a bachelor's degree in finance, complete pre-licensing courses, and pass a state insurance licensing exam. Additionally, gaining experience through internships or entry-level positions in the insurance industry can be beneficial to developing the required skills. You'll want to pursue professional certifications once you have the foundational knowledge and expertise. Successful insurance advisors often hold the Chartered Life Underwriter (CLU) or Certified Insurance Counselor (CIC) designation. Finally, continuously developing strong communication, analytical, and sales skills is essential for working closely with clients and successfully making recommendations.
Best Degrees for an Insurance Advisor
Accounting – B.S. Business Administration
Have a knack for numbers or fine-tuning finances?...
Have a knack for numbers or fine-tuning finances?...
Have a knack for numbers or fine-tuning finances?
Time: 62% of graduates finish within 36 months.
Tuition: $3,755 per 6-month term.
Some careers and jobs this business degree will prepare you for:

Accounting manager
Financial director
Vice president of finance and operations
Chief financial officer
Forensic accountant
Take your first step toward CPA certification and learn how to use GAAP, ledgers, and journals.
College of Business
Business Management – B.S. Business Administration
Hone your business acumen and garner added respect:...
Hone your business acumen and garner added...
Hone your business acumen and garner added respect:
Time: 68% of graduates finish within 36 months.
Tuition: $3,755 per 6-month term.
Sample careers and jobs this business degree will prepare you for:

Account executive
Business analyst
Program manager
Director or senior director
Vice president
This online degree program is an excellent choice for kick-starting your organizational management career.

College of Business
This online finance program is career-focused so you will gain...
This online finance program is career-focused so...
This online finance program is career-focused so you will gain relevant industry skills.
Time: 70% of graduates finish similar programs within 42 months.
Tuition: $3,575 per 6-month term.
Courses: 41 courses in this program.
Some careers and jobs this business degree will prepare you for:

Financial analyst
Finance director 
Investment banker
Insurance agent
Accountant
The competency-based model at WGU allows you to move as quickly as you can master the material, and do your coursework on your schedule. Flexibility is key with the B.S. in finance at WGU.
College of Business
Master of Business Administration
The flexible MBA program you need, focused on business...
The flexible MBA program you need, focused on...
The flexible MBA program you need, focused on business management, strategy, and leading teams:
Time: Graduates can finish in 12 months.
Tuition: $4,755 per 6-month term.
Sample careers and jobs this business degree will prepare you for:

President and CEO
Vice president
Executive director
Chief strategic officer
Our competency-based model gives you an innovative learning experience you won't find anywhere else—and our MBA grads tell us they loved accelerating their program to see a faster ROI.
College of Business
---
Our Online University Degree Programs Start on the First of Every Month, All Year Long
No need to wait for spring or fall semester. It's back-to-school time at WGU year-round. Get started by talking to an Enrollment Counselor today, and you'll be on your way to realizing your dream of a bachelor's or master's degree—sooner than you might think!

---
What Skills Does an Insurance Advisor Need?
An insurance advisor must balance interpersonal, organizational, and technical skills to ensure that clients receive the best possible service and coverage. These include:
Communication: An insurance advisor is a bridge between the company and the client, and their ability to effectively communicate ensures that the client understands the terms, the coverage offered, and the benefits they stand to gain from the policy. To succeed in their role, an insurance advisor must be able to tailor their communication style to suit the needs of each individual client.
Active listening: By actively listening, an insurance advisor can gain a deeper understanding of their client's situation and tailor their recommendations accordingly. This can help build trust and rapport with their clients, which is crucial in the insurance industry.
Attention to detail: Advisors have to deal with policies, procedures, and contracts that are often complex and technical. Therefore, it is imperative to examine each document with care and attention to catch any errors, omissions, or discrepancies that could lead to claims denial, coverage disputes, or other legal issues.
Analytical skills: The profession involves examining data to identify trends, patterns, and insights that can inform decision-making. When faced with various insurance policies and options, an insurance advisor must understand how to compare them and determine which one suits the individual needs of the client. 
Industry knowledge: Utilizing their understanding of the complex insurance landscape, advisors can make informed decisions to ensure that their clients are adequately protected without overspending or being underinsured. By staying up to date on the latest developments and trending topics within their respective fields, an advisor can also tailor their services to meet the specific needs of their clients. 
Adaptability: Adapting to the needs and lifestyles of clients is essential to create custom insurance plans. Even more, modifying strategies based on new industry trends or regulations and providing up-to-date information is crucial in the ever-changing insurance landscape. 

Technology knowledge: With the advancement of technology, insurance advisors can now deliver better services to clients, streamline operations, and improve their productivity. Knowledge of technology allows an insurance advisor to utilize various software and applications to analyze market data, evaluate risk, and identify opportunities for growth. 

Negotiation: Negotiation skills are especially important when it comes to securing coverage for clients, either through crafting the terms of a policy or arguing on behalf of a claim that has been denied. Good insurance advisors understand that successful negotiation is about finding the best possible outcome for all parties involved.  

How Much Does an Insurance Advisor Make?
$79,111
The median annual wage for insurance policy advisors in the U.S. is $79,111. However, this amount will vary depending on your location, your years of experience, and the type of insurance products you're selling. Some insurance advisors may earn significantly more, especially if they are knowledgeable and skilled at selling high-value policies.
What Is the Job Outlook for an Insurance Advisor?
6%
The job outlook for an insurance advisor is positive. In fact, employment in this field is expected to grow by 6% from 2021 to 2031. One reason for this increase is that more people seek insurance policies due to changes in healthcare and retirement options. Additionally, technological advancements are making it easier for insurance advisors to reach and service clients remotely, expanding their potential customer base. 
Where Does an Insurance Advisor Work?
Varies
Insurance advisors can work in various settings such as insurance companies, brokerage firms, and financial planning agencies. Some advisors even choose to work independently as freelancers or consultants, setting their own schedules. While the environment may differ from place to place, the main goal of an insurance advisor remains the same: to help individuals and businesses protect their assets and mitigate risk.