Sports Management Career Guide
How To Become a Sports Manager
Sports managers are responsible for a wide range of organizational duties. Whether running a professional sports team, a collegiate club team, or anything in between, sports managers serve as the glue that ties the athletes to the organization itself.
Many of these positions differ in individual job duties—depending on the sport, the team, the environment, and other factors. However, one underlying similarity remains: you are ultimately responsible for steering your organization, large or small, toward long-term success.
You could be interested in sports management for a wide variety of reasons. Whether you are a past or current athlete, or just a fan of a particular sport, sports management careers allow you to take charge of team operations. You'll have the opportunity to run organizations, fulfill projects, manage team leadership, and pursue victory on and off the field of play.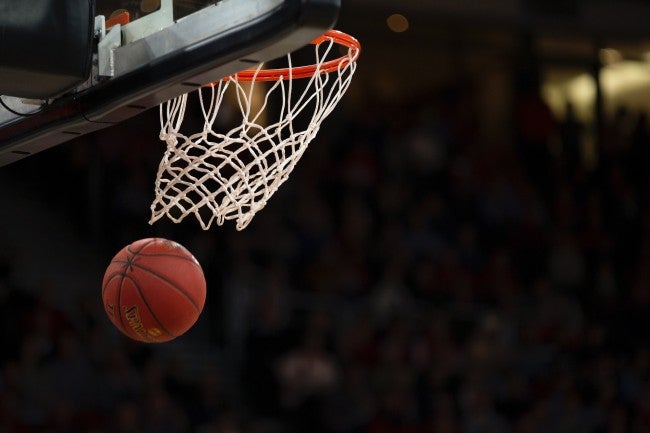 What Is a Sports Manager?
Specifically, sports management as a profession involves the oversight of nearly all aspects of an athletic program's competition. This may include athletic training, providing resources for athlete education, ensuring team and coach compliance, even fostering interest for your team or club in local communities.
A bachelor's degree is typically required for applicants seeking positions in sports management, though the degree itself doesn't need to be in an athletics-related field. Many individuals who go on to maintain successful sports management positions studied business, marketing, communications, or even finance at the university level.
As a sports manager, your daily responsibilities can sometimes require a working knowledge of fields like law, accounting, taxation, public relations, and more. Therefore, an equally wide variety of academic degrees can prepare you for the position itself. 
What Does a Sports Manager Do?
On a day-to-day basis, the responsibilities of a sports manager may vary greatly. These job duties include:
Spearheading public relations between athletes, coaches, other athletic personnel, and media
Accounting for team travel plans

Balancing an organization's income against financial obligations

Scheduling public events where members of your team will be present and documented

Partnering with promotional brands, launching fundraisers, and landing endorsements to further bolster team marketing efforts

Instructing team personnel, and athletes, on methods for correct media interaction

Monitoring ticket sales

What Education Does a Sports Manager Need?
Step 1: Get a bachelor's degree.
Sports managers need at least a bachelor's degree to compete for jobs. Even though your degree can be in a wide variety of fields, seldom will you land interviews for sports management positions without some evidence of a college degree. A business management bachelor's degree can be an ideal choice because it allows you to learn multiple areas of business, from finance to marketing, as well as get specific training in management and strategy. A business management degree program will help you have the skills and credentials you need to take a step towards becoming a sports manager.
Step 2: Obtain experience
Knowledge and understanding of sports will be crucial to help you become a sports manager. Taking a more entry-level role working within sports on the business side will help you see the daily work of sports management and be better prepared to step into that role. Most people will need to work their way up to become successful as a sports manager.
Step 3: Earn a master's degree
Either an MBA or a master's in leadership and management will be helpful as you work to take the next step towards a sports management career. These types of degrees will give you more experience in communication, strategy, and leadership techniques. You'll need to be confident and well-versed in these areas to help you lead an entire sports team and employees. They will look to you for what to do, and having additional skills will ensure you're ready for the challenge.
Best Degrees for a Sports Manager:
Business Management – B.S. Business Administration
Hone your business acumen and garner added respect:...
Hone your business acumen and garner added...
Hone your business acumen and garner added respect:
Time: 70% of graduates finish within 41 months.
Tuition and fees: $3,720 per 6-month term.
Sample careers and jobs this business degree will prepare you for:

Account executive
Business analyst
Program manager
Director or senior director
Vice president
This online degree program is an excellent choice for kick-starting your organizational management career.

College of Business
Master of Business Administration
The flexible MBA program you need, focused on business...
The flexible MBA program you need, focused on...
The flexible MBA program you need, focused on business management, strategy, and leading teams:
Time: Graduates can finish in 12 months.
Tuition and fees: $4,675 per 6-month term.
Sample careers and jobs this business degree will prepare you for:

President and CEO
Vice president
Executive director
Chief strategic officer
Our competency-based model gives you an innovative learning experience you won't find anywhere else—and our MBA grads tell us they loved accelerating their program to see a faster ROI.
College of Business
Management and Leadership – M.S.
An online master's degree focused on change management,...
An online master's degree focused on change...
An online master's degree focused on change management, innovation, and leading teams:
Time: Graduates can finish in 12 months.
Tuition and fees: $4,675 per 6-month term.
Sample careers and jobs this business degree will prepare you for:

President
Vice president
Director of operations
Executive director
Develop a comprehensive suite of leadership skills and your confidence to navigate changing business structures.
College of Business
---
Our online university degree programs start on the first of every month, all year long.
No need to wait for spring or fall semester. It's back-to-school time at WGU year-round. Get started by talking to an Enrollment Counselor today, and you'll be on your way to realizing your dream of a bachelor's or master's degree—sooner than you might think!

---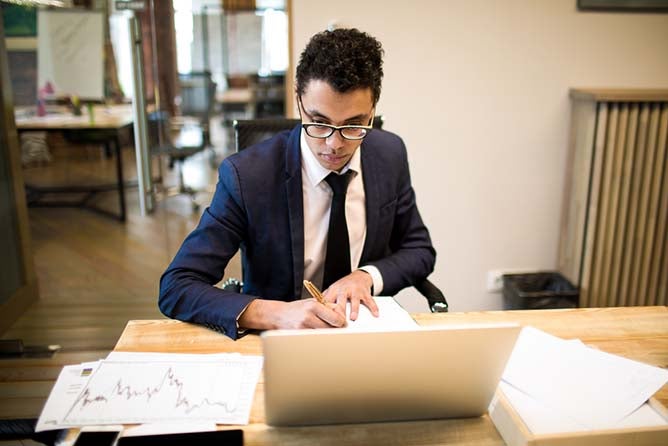 What Skills Does a Sports Manager Need?
Individuals who fulfill sports management roles will regularly call on a wide skill set. These skills include:
Communication: Ability to speak and write effectively and for a purpose
Leadership: Ability to lead team members and empower them to foster further change under your direction

Business strategy: Ability to draft and execute high-level planning for long-term fiscal and corporate success

Financial asset management: Ability to accurately and appropriately manage money-making assets for the benefit of your organization

Public relations: Ability to effectively communicate with the public and ensure that all player and staff personnel adopt similar strategies

Sales: Ability to trade valuable organizational assets for profit

Event coordination: Ability to plan an event sponsored by your team, one that also maintains appropriate standards for excellence

Facility management: Ability to perform basic upkeep on a team's facilities, and foster respect for any other maintained athletics facilities your team visits
Under the direction of a sports manager, you'll be able to help preserve an organization's value, while simultaneously helping to guide all involved players and staff toward continued success.
How Much Does a Sports Manager Make?
$55,000
A sports manager's exact salary varies depending on the individual's location, years of experience, and typically the organization itself.
In general, a sports manager's salary can range from roughly $35,000 to $86,000, averaging $55,000 across the industry. Sports managers who pursue further education can often see additional increases in pay as a result. For example, individuals who hold a bachelor's degree can make up to $24,000 more per year than those without one.
What is the Projected Job Growth for a Sports Manager?
7%
As long as sports continue to dominate local/international news and interest, the sports management job market will likely be equally as strong. Employment in sports and entertainment occupations is expected to grow by 7% between 2019 and 2029 — a positive curve well above average.
ESPN alone reported over 12 million paying users at the beginning of 2021 for its online streaming service ESPN+, which represents only a small percentage of the total sports viewership volume. As long as these positive growth curves continue, we can expect the popularity and outlook for sports management careers to follow suit.
Where Do Sports Managers Work?
Varies
The location of a sports manager's employment is almost always tied to the location of the team, organization, club, or athletic department they manage.
Sports managers are responsible for a fair amount of overall travel, especially outside of the team's competitive schedule. In offseason months, a sports manager often travels frequently for marketing, public events, media relations, promotions, guest appearances, and tournament direction. During the busiest portion of a team's season, a sports manager will typically spend the majority of their time within the team's actual facility.