Traffic Manager Career Guide
How to Become a Traffic Manager
Traffic managers, also referred to as web traffic managers or digital traffic managers, set up and track online ad campaigns to increase the number of visits to a website or app. This subset of digital marketing is a relatively new career that has increased in demand as e-commerce and digital services have become more prevalent. People who succeed in this role are both creative and analytical, have a keen attention to detail, and enjoy finding trends and making suggestions to increase growth. Traffic managers are experts on how the sales process works and tactfully applying digital marketing practices that result in an increase in web traffic. If this career path sounds interesting to you, keep reading to learn about the responsibilities, required education, skills for success, salary and job growth expectations, and more.
What Does a Traffic Manager Do?
A traffic manager's job is to generate visits to websites or mobile applications by setting up, tracking, and optimizing the performance of digital ad campaigns. Their main responsibilities consist of monitoring internet users' browsing habits and incentivizing these users to visit a website, download a mobile app, or take some other action that benefits the company. In order to be successful in their role, traffic managers must intimately understand what drives the consumers in their company's target audience and tailor promotional campaigns accordingly. Using performance data, traffic managers can also make predictions about how consumers will react to future communications from the company, which helps them to build effective sales plans that drive revenue and increase users for the business.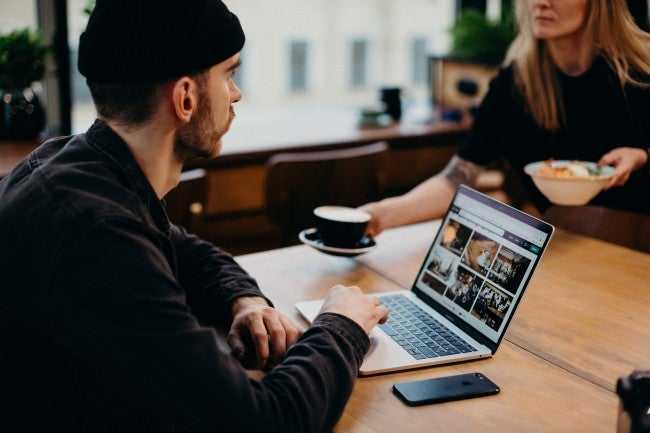 Many different tasks lend themselves to a well-rounded traffic manager's strategy. An excellent traffic manager makes sure that all marketing collateral and work from account services moves efficiently down the pipeline with the overall goal of driving more traffic. Some of their most important responsibilities include:
Spearheading all aspects of digital campaign implementation, ad testing, and data analysis.
Setting up and monitoring the success of campaigns.

Collaborating on strategic and tactical ad plans with marketing, sales, and technical departments.

Analyzing traffic data and making recommendations based on their conclusions.

Managing ad specifications and setups of both internal teams and clients.

Optimizing different types of digital media.
Troubleshooting traffic issues with ad serving vendors, third-party technologies, and internal and external departments.

Tailoring campaigns to reach client spending and performance goals.

Working alongside the client-facing members of the marketing, media, creative, and customer success teams.

Setting program strategy, fulfilling ad-hoc client requests, testing quality assurance, and implementing creative aspects of ads.

Monitoring campaign budgets.
How Do I Become a Traffic Manager?
Traffic managers follow the education and professional track of a standard digital marketer. It's essential in pursuing this career path that you earn at least a bachelor's degree in marketing. However, particularly ambitious students may consider also earning a master's degree in a related field. Keep reading for detailed steps to pursuing this career.
1. Earn a bachelor's degree in marketing: WGU's bachelor's degree in marketing is designed to equip you with all the skills you need to position yourself as a top traffic manager. You'll be prepared to stand out in the job market as a top marketer with your expert understanding of emerging and traditional methods of digital marketing, customer-focused strategies, data analytics, sales management, branding, content creation, communication, and more. You'll study and analyze consumer behavior and learn how to develop strategies for products and services, preparing you to work as a traffic manager on teams in a variety of industries. 
2. Obtain a master's degree in marketing or management and leadership: While earning a master's degree isn't necessary, it is recommended to those who want to get an advanced education, climb the professional ladder more quickly, earn higher salaries, and get into mid- and upper-level roles after finishing their degree. Completing WGU's master's degree in marketing or management and leadership will give you the competitive edge that makes you stand out in the job market. Either of these degrees offer a next-level command of effective marketing practices and prepare you to confidently lead organizations and motivate teams. If you have your sights set on a more influential role in the marketing and sales world, this could be the right path for you.

3. Apply for internships or entry-level roles in marketing to gain relevant experience: Your collegiate education is an excellent first and second step to becoming a professional traffic manager, but nothing can replace what you learn in your first job or internship. Work experience will allow you to apply your education in real-world situations in the field you're passionate about. This is your chance to test your chops and learn from seasoned professionals who have been working in marketing for years.

4. Apply to traffic manager jobs: Once you have your internship under your belt, you can jump into the job market by applying for traffic manager jobs in industries that interest you. Since digital marketing plays a role in virtually every industry, you have many routes to choose from. Things to consider when applying for jobs are salary and benefits, industry, company size, and location. Since traffic managers perform largely digital jobs, there may be many remote roles available.
Best Degrees for a Traffic Manager
Marketing – B.S. Business Administration
For those who want to lead brands and steer consumer markets:...
For those who want to lead brands and steer...
For those who want to lead brands and steer consumer markets:
Time: 67% of graduates finish within 36 months.
Tuition: $3,575 per 6-month term.
Some careers and jobs this business degree will prepare you for:

Marketing and PR manager
Director of marketing and communications
Director of publications
Customer intelligence manager
Marketing sales manager
Marketing is a creative and exciting field—and one where an undergraduate degree will open better opportunities.
College of Business
Management and Leadership – M.S.
An online master's degree focused on change management,...
An online master's degree focused on change...
An online master's degree focused on change management, innovation, and leading teams:
Time: 62% of graduates finish within 18 months.
Tuition: $4,530 per 6-month term.
Sample careers and jobs this business degree will prepare you for:

President
Vice president
Director of operations
Executive director
Develop a comprehensive suite of leadership skills and your confidence to navigate changing business structures.
College of Business
---
Our Online University Degree Programs Start on the First of Every Month, All Year Long
No need to wait for spring or fall semester. It's back-to-school time at WGU year-round. Get started by talking to an Enrollment Counselor today, and you'll be on your way to realizing your dream of a bachelor's or master's degree—sooner than you might think!

---
What Skills Does a Traffic Manager Need?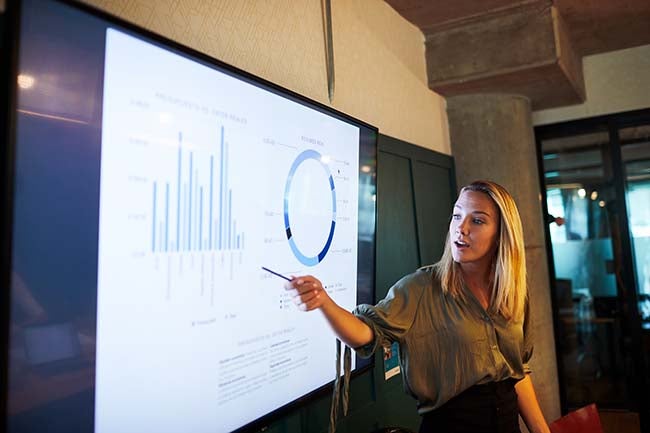 Traffic managers are digital masters in search engine optimization (SEO), coding languages, and marketing software. They're skilled at using these tools to drive qualified traffic to a website and influence consumers to take action. Some of their most useful skills include:
Proven work experience in the field of marketing.
Hands-on experience with Google Suite, MS Office, and WordPress.

Basic technical knowledge of HTML and web publishing.

Deep knowledge of SEO and web traffic metrics.

Expert command of analytical tools on all digital channels. 

Attention to detail.

Data-driven attitude.

Good organizational and time-management skills.
How Much Does a Traffic Manager Make?
$103,722
According to Glassdoor, the average traffic manager is compensated $103,722 per year in the U.S. This is based on an average base salary of $75,099, with estimated additional pay of $28,622 per year. This additional sum can consist of cash bonuses, commission, tips, and profit sharing. 
What Is the Projected Job Growth?
8%
Between 2018 and 2028, traffic management jobs are expected to grow by 8%, which equates to an average of 6,300 job opportunities each year across the U.S.
Where Does a Traffic Manager Work?
Agencies
Most commonly, traffic managers work in marketing agencies, where they manage campaigns for a book of clients. Traffic managers are also employed by larger companies within marketing departments, where they collaborate with the rest of the marketing team on optimizing ad campaigns and improving traffic numbers.