Health Informatics Specialist Career Guide
How to Become a Health Informatics Specialist
Technology and computer science can improve the quality of healthcare services in many ways. Responsible for the integration of technology in medical care, a health informatics specialist works to increase treatment efficiency by introducing beneficial computer systems into a workplace.
A relatively new field of applied sciences, health informatics allows mental, behavioral, and physical healthcare centers to offer effective treatment types while collecting and using health data to improve their operations. Health informatics specialists fulfill a variety of tasks that appropriately install technology in many healthcare settings, from hospital floors to outpatient rehabilitation clinics.
Anyone with a passion for technology and a developed understanding of healthcare treatment modalities will enjoy a rewarding career opportunity as a health informatics specialist.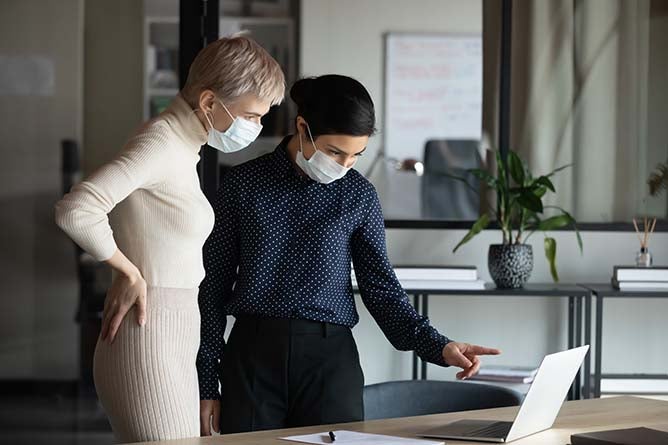 What Is a Health Informatics Specialist?
A health informatics specialist implements technology at appropriate junctures in a healthcare setting to improve treatment quality and contribute to data collection efforts. They are responsible for assessing the current state of a healthcare setting's operations and deploying computation systems that directly or indirectly benefit a patient's quality of life.
Though similar, the position of a health informatics specialist maintains distinct similarities from closely related fields, like clinical informatics. Where clinical informatics prioritizes a patient's treatment, health informatics focuses instead on technology that can benefit society as a whole.

As one of the specialized nursing informatics career options, health informatics specialist careers first requires a bachelor's degree in nursing or a closely related healthcare field. Candidates must also possess an understanding of health information management—‌the identification, collection, and analysis of protected health information and medical records.
What Does a Health Informatics Specialist Do?
A health informatics specialist can fulfill a variety of responsibilities on a day-to-day basis, mostly related to the implementation and use of technology in a healthcare setting. These individual responsibilities can include:
Installing technology at appropriate locations to benefit a healthcare setting.
Researching technology and computation systems to identify benefits for patients and healthcare staff.

Assessing technology performance after installation to determine its continued worth.

Developing more efficient processes with the information provided by newly-integrated computer science programs.

Informing healthcare providers of any pending technology to be integrated.

Collecting and assessing data that can prove valuable in streamlining on-site or remote healthcare procedures.

Training healthcare staff on appropriate technology and computer system use.
These responsibilities and others allow health informatics specialists to fulfill technology-heavy roles daily. 
Where Do Health Informatics Specialists Work?
A majority of health informatics specialists are directly employed by healthcare centers and programs. These individuals often work on-site at the hospital, clinic, facility, or center responsible for their employment. Their proximity to the day-to-day operations of the healthcare center helps a health informatics specialist provide technical support and monitor the performance of all integrated technology.
Some health informatics specialists are employed by private companies, responsible for the creation of the technology, computer systems, or software to be deployed in a healthcare setting. Still other health informatics officers work for government agencies. 
No matter the respective employer, it's usually important for a health informatics officer to work in the same location as the technology they help to assess, install, and maintain.
How Do I Become a Health Informatics Specialist?
Because a health informatics officer needs to understand both healthcare and technology, the position requires advanced schooling.
Students interested in pursuing health informatics specialist career options should first obtain a bachelor's degree in health information management or a closely related field. This type of degree program will help students learn about specific healthcare terminology and practices, combined with software and systems that are used to analyze the data of healthcare.
Health Information Management – B.S.
A program designed for future leaders in HIM:...
A program designed for future leaders in HIM:...
A program designed for future leaders in HIM:
Time: 60% of grads earned this degree in 36 months or less.
Tuition: $4,085 per 6-month term.
Some careers and jobs this degree will prepare you for:

Director of informatics
HIMS chief
Information systems auditor
Outpatient coder
Health records manager
This CAHIIM-accredited program makes you eligible for the RHIA exam. 
College of Health Professions
---
Our Online University Degree Programs Start on the First of Every Month, All Year Long
No need to wait for spring or fall semester. It's back-to-school time at WGU year-round. Get started by talking to an Enrollment Counselor today, and you'll be on your way to realizing your dream of a bachelor's or master's degree—sooner than you might think!

---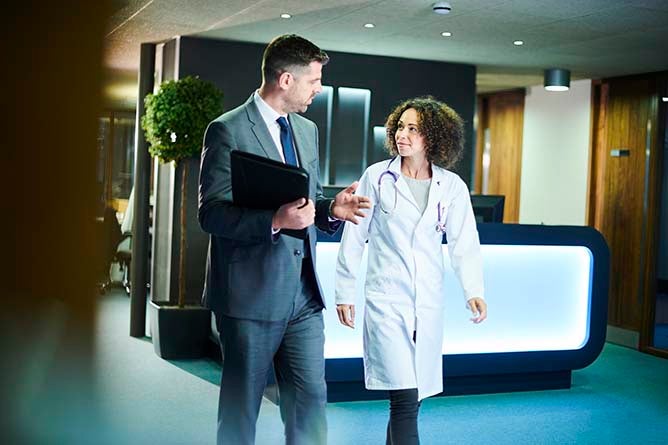 What Skills Does a Health Informatics Specialist Need?
Health informatics specialists depend on a defined skill set to help them accomplish daily tasks that help benefit a patient's treatment and outlook. These specific skills can include:
Interpersonal communication: The ability to correspond with fellow team members and onsite medical staff.
Environmental assessments: The ability to assess the needs of a healthcare floor and pair available technologies with those needs.

Research: The ability to search for and find technology systems that can benefit a healthcare setting's current processes.

Technology installation: The ability to physically install hardware and software systems for use in a healthcare environment.

Systems training: The ability to teach all relevant healthcare staff how to use any new technology, to make their jobs easier and their impact more effective.

Technological troubleshooting: The ability to identify and address issues that individual pieces of technology might be facing.

Creative problem-solving: The ability to identify and implement unique, technology-based solutions to the issues a healthcare environment might face.
These and other skills form the foundation for a successful health informatics specialist.
How Much Does a Health Informatics Specialist Make?
$46,910
The exact salary of a health informatics specialist will depend on the individual's years of experience, employer, employer location, technological proficiency, and other factors. In general, the salary of a health informatics specialist can average $46,910 per year.
What Is the Job Outlook for a Health Informatics Specialist?
7%
The continued vitality of the healthcare field, when combined with the still-emerging popularity of technology worldwide, makes the outlook for health informatics specialist careers a positive one. Career opportunities for health informatics specialists are expected to grow 7% from 2021 to 2031, at a rate much higher than the average across all occupations.
One clear reason for the growth in health informatics specialist careers is an aging population, which will require more frequent use of healthcare systems. With an increase in total healthcare patients will likely come a parallel increase in the need for qualified health informatics specialists to help develop systems for improved data management.
Do Health Informatics Specialists Need Certifications?
Yes
Though not always required, certain certifications can contribute to the overall education of a health informatics specialist and can strengthen their case for hire. These certifications can include:
-RHIA® credentialing
-AHIMA certifications
Depending on your existing understanding of healthcare technology, employers may suggest or require certifications that further familiarize you with basic programming languages.