Cloud Architect Career Guide
How to Become a Cloud Architect
As executives seek ways to improve corporate efficiency and enhance data security, they're turning toward a single solution: the cloud. Cloud computing is quickly becoming a staple for many modern businesses, no matter the industry. Proficient in designing and installing cloud-based programs, cloud architects help enterprises all over the world keep information safe and operations efficient.
The role of a cloud architect is one of the fastest-growing IT jobs available today. Cloud architects design and integrate a company's cloud computing network. As a cloud architect, you will help companies overcome the challenges they face, by implementing cloud services for employee use. 
In this position, you'll work in tandem with other cloud specialists to understand a client's IT needs and create strategies that satisfy them. If you're someone who wants to define the cloud computing landscape as it evolves, while putting your technology-based skillset to use, the role of a cloud architect is right for you.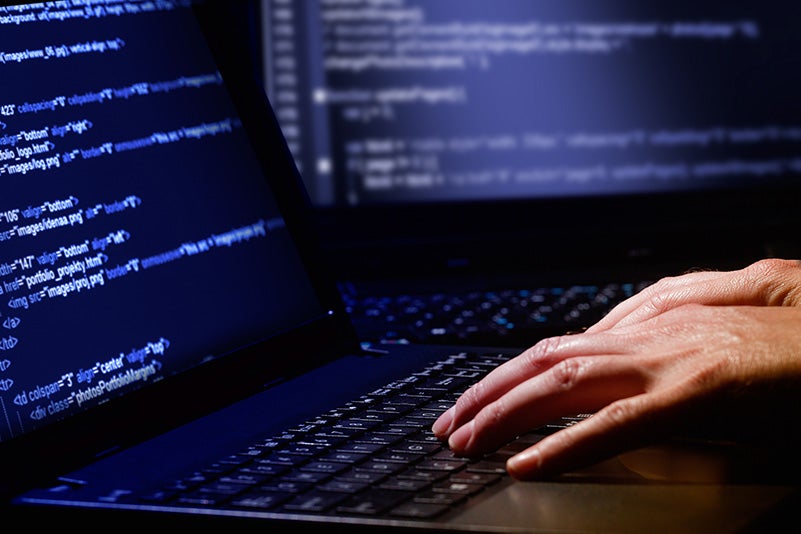 What Is a Cloud Architect?
Also known as "cloud solutions architects," cloud architects help design cloud-based applications that help businesses improve their operations. These professionals have a complete understanding of cloud computing and design specific cloud-based applications that help companies meet their changing needs.
Cloud architect positions require an undergraduate degree in a relevant cloud-computing field. In addition, you'll likely need several years of experience in your field — with several active cloud computing certifications — to be considered for hire.
What Does a Cloud Architect Do?
Cloud architects are kept busy developing and installing cloud networks for clients. In addition, cloud architects are often called upon to optimize existing cloud-based applications to continually satisfy client needs as they evolve.
The exact responsibilities of a cloud architect include:
Creating cloud-based applications that help companies satisfy their communication, data storage, security, and networking needs.
Optimizing cloud-based applications to ensure that they continue to meet a company's needs as they evolve.

Communicating with clients and fellow IT team members.

Reporting on the efficiency of specific cloud-based applications to IT team leaders, executives, and client representatives.

Troubleshooting any issues with specific cloud-based applications, or issues that a company might have when implementing applications with its existing network.

Ensuring appropriate levels of user access for all client employees.

Informing client representatives about any new developments in the cloud computing landscape.

Evaluating performance metrics for all active cloud-based applications.
These and other responsibilities help cloud architects to continually satisfy a client's technical needs.
Where Do Cloud Architects Work?
Cloud architects can work in a variety of locations, depending on the nature of their employment. Some cloud architects work for technology firms, contracting with individual clients to provide cloud-based applications. In other cases, cloud architects are hired by companies to work alongside IT departments.
Cloud architects may work for:
Cloud computing companies
Technology research firms

The IT department of an individual company

Information technology providers
Ultimately, your employer determines your place of work. If you're contracted to work with clients in different locations, you might even spend time traveling from your office to your client's place of business.
What Education Does a Cloud Architect Need?
The career path of a cloud architect begins when you receive the education you need. Typically, you'll begin by obtaining a bachelor's degree in cloud computing.
This program will teach you skills in cloud platforms, IT foundations, web development, and network security. You'll learn the specifics of designing, integrating, and optimizing cloud-based applications.
A program designed to arm you with the certifications and...
A program designed to arm you with the...
A program designed to arm you with the certifications and credentials you need for a career like systems administrator, computer systems analyst, cloud support specialist, AWS support administrator, and more.
Time: 70% of graduates finish within 35 months.
Tuition and fees: $4,085 per 6-month term.
Transfer: Your previous college coursework and existing certifications may waive course requirements, helping you finish even faster,
Certifications included, at no extra cost:
Amazon AWS Cloud Practitioner
Amazon AWS SysOps Administration–Associate
LPI Linux Essentials
CompTIA A+
CompTIA Cloud+

CompTIA Network+
CompTIA Security+
CompTIA Project+
Axelos ITIL® Foundation
Earning certs on the path to your degree gives you credentials that will boost your résumé right away, even before you complete your online degree program.

College of I.T.
---
Our online university degree programs start on the first of every month, all year long.
No need to wait for spring or fall semester. It's back-to-school time at WGU year-round. Get started by talking to an Enrollment Counselor today, and you'll be on your way to realizing your dream of a bachelor's or master's degree—sooner than you might think!

---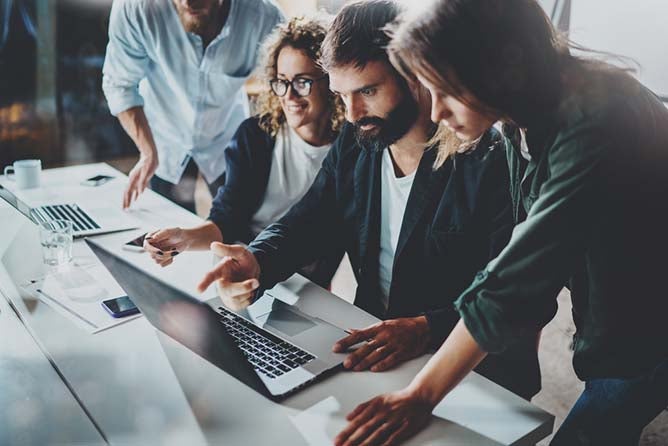 What Skills Does a Cloud Architect Need?
Cloud architects depend on a wide range of skills. They blend technical skills with proactive troubleshooting abilities to help keep cloud-based applications running smoothly and eliminate problems before they escalate.
Cloud architects need skills that include:
Cloud management: The ability to manage all aspects of a cloud-based application, from user access to infrastructure.
Data management: The ability to deploy database platforms that help companies manage, protect, and use the information they collect.

Teamwork: The ability to function well with other IT team members, developing cloud-based applications in tandem with other cloud architects, cloud engineers, and cloud consultants.

Problem-solving: The ability to troubleshoot issues in application performance to restore full cloud functionality for a company's use.

Programming: The ability to use common programming languages like Python and Java to develop custom cloud-based applications.

Interpersonal communication: The ability to effectively correspond with fellow IT team members, executives, and client representatives.

Cloud infrastructure: The ability to create an operational cloud infrastructure, which supports a client's network and promotes secure data storage.

User management: The ability to help a company manage all users of a cloud-based application, allowing each employee access to any necessary resources stored on cloud servers.
These and other developed skills help experienced cloud architects support a company's technological needs.
How Much Does a Cloud Architect Make?
$128,418
The exact income of a cloud architect varies based on several different factors. Salaries in the cloud computing field depend on influences that include your employer, employer's location, employer's funding, years of experience, education, and active certifications. On average, the annual salary of a cloud architect is $128,418, with a range of roughly $80,000 to $167,000.
What is the Projected Job Growth?
5%
Do Cloud Architects Need Certifications?
Yes
What Certifications Does a Cloud Architect Need?
Cloud architects usually need to obtain a few certifications before they are fully eligible for hire. These certifications improve your proficiency in several of the most popular operating systems and strengthen your resume in the eyes of a future employer.
Cloud architects benefit from one or more of the following certifications:
-Amazon AWS Cloud Practitioner
-Amazon AWS SysOps Administrator – Associate
-CompTIA Network+ certification
-CompTIA Cloud+ certification
-CompTIA Security+ certification
-CompTIA Project+ certification