Computer Systems Analyst Career Guide
How to Become a Computer Systems Analyst
IT professionals are in high demand in many different settings. Riding on this wave are computer systems analysts who play a crucial role in developing, troubleshooting, and maintaining large-scale tech infrastructures. 
Technology will continue to become essential in more industries, and systems analysts will be needed to handle these specialized tasks.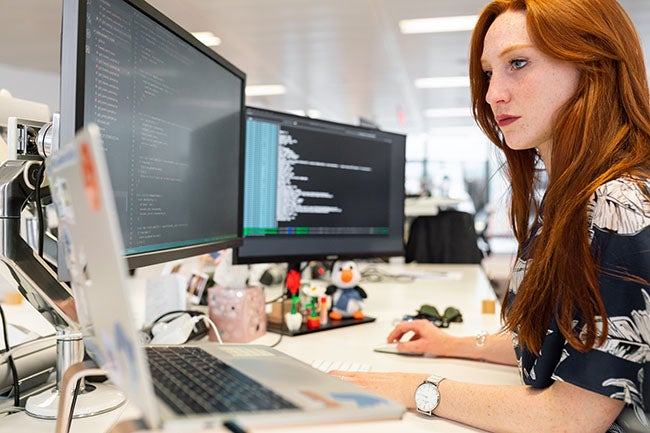 What Is a Computer Systems Analyst?
Computer systems analysts can go by many names, including IT analysts, system administrators, cloud systems analysts, and systems architects. This is one of the broadest specialties among IT professions. 
That said, they all do similar work: they analyze the technological infrastructure of an organization and determine if it is effective at helping them meet their core goals. If it isn't, they do research and suggest alternative architectures. They are also in charge of repairing, maintaining, and improving these systems to ensure their security and efficiency.
Computer systems analysts have skills as varied as the systems with which they work. Most of them specialize in the specific systems used by their employers. For example, an analyst on Wall Street might specialize in computers that deal with financial transactions. At the same time, one at Netflix might have skills working with systems that deliver media content. 
The main job of the computer analyst, no matter where they work, is to help other employees at the organization, including fellow IT professionals, to understand how their computer systems can serve their needs. Because of this, they often work closely with upper management.
Analysts use a wide range of techniques to design the computer systems they implement, such as data modeling, DevOps, and database design. Data modeling, in particular, helps them to visualize how data flows through the organization. They do in-depth research on trends in data flow and analyze results to develop the most efficient system possible.
Analysts also determine how much computing power, memory, and storage the system needs. They may also prepare technical diagrams to help other engineers and programs build the system. The analyst will also work closely with these professionals to fix any bugs that may arise once the system is up and running. To be productive at their job, analysts need to know programming as well. Other specialized analyst roles are largely dependent on the organization within which the analyst works.
What Does a Computer Systems Analyst Do?
As mentioned above, the duties of computer systems analysts largely depend on the industry or organization within which they work. However, there are some common tasks shared by most professionals in this role.
They research the latest trends and emerging technologies, and they decide whether installing these tools might improve the effectiveness and efficiency of the organization.
They consult with management to determine organizational needs and the role the IT department plays in meeting those needs.

They design and implement custom systems for the organization by choosing appropriate hardware and software and then configuring them.

They analyze the costs and benefits of different IT systems and share reports with management to help them decide which technological infrastructure upgrades are worth the money.

They supervise the installation or implementation of new systems and then configure them for the organization's needs.

They test systems to ensure they are working as expected.

They write technical documentation for systems and train end-users on how to use them effectively.
Other tasks a computer systems analyst might do are specific to the industry or organization within which they work.
Where Do Computer Systems Analysts Work?
Computer systems analysts work anywhere where technological infrastructure is required. Below are some of the most common places a computer systems analyst might currently work.
Social media companies

Video-on-demand platforms like Netflix and YouTube

Cloud service providers

Banks and other financial institutions

Educational institutions

Government agencies

Insurance companies

Large manufacturing companies

Multinational companies, such as Coca-Cola
It is hard to find a computer systems analyst at a smaller organization, as often the infrastructure needs of such companies are not complex enough to require such a specialized role. They are thus almost always found in very large or very technologically inclined companies.
What Education Does a Computer Systems Analyst Need?
Being an IT professional, the role of a computer systems analyst is very technical and requires a solid educational background. You will need at least a bachelor's degree in an IT-related field. Specifically, a degree in information technology or cloud computing can be an ideal fit for a computer systems analyst position. These types of degree programs will teach students key scripting and programming skills, data management, software programs, and more.
Many employers also require you to have some level of experience in the industry, especially for higher roles or specific enterprises. For example, an insurance company might prefer a computer systems analyst with experience in the insurance industry. Most of this experience and training comes from your first jobs. You should pick an industry you see yourself working in in the long term right from the start, so it's easier to progress upward.
Information Technology – B.S.
Award-winning coursework and value-add certifications make this...
Award-winning coursework and value-add...
Award-winning coursework and value-add certifications make this online program a top choice.
Time: 70% of graduates finish within 48 months.
Tuition and fees: $3,920 per 6-month term.
Certifications: Includes CIW, ITIL, LPI and CompTIA.
The CIW User Interface Designer, LPI Linux Essentials and ITIL® Foundation Certification are central to this program. Included CompTIA certifications are A+, Network+, Security+, and Project+.
College of I.T.
A program designed to arm you with the certifications and...
A program designed to arm you with the...
A program designed to arm you with the certifications and credentials you need for a career like systems administrator, computer systems analyst, cloud support specialist, AWS support administrator, and more.
Time: 70% of graduates finish within 35 months.
Tuition and fees: $4,085 per 6-month term.
Transfer: Your previous college coursework and existing certifications may waive course requirements, helping you finish even faster,
Certifications included, at no extra cost:
Amazon AWS Cloud Practitioner
Amazon AWS SysOps Administration–Associate
LPI Linux Essentials
CompTIA A+
CompTIA Cloud+

CompTIA Network+
CompTIA Security+
CompTIA Project+
Axelos ITIL® Foundation
Earning certs on the path to your degree gives you credentials that will boost your résumé right away, even before you complete your online degree program.

College of I.T.
---
Our online university degree programs start on the first of every month, all year long.
No need to wait for spring or fall semester. It's back-to-school time at WGU year-round. Get started by talking to an Enrollment Counselor today, and you'll be on your way to realizing your dream of a bachelor's or master's degree—sooner than you might think!

---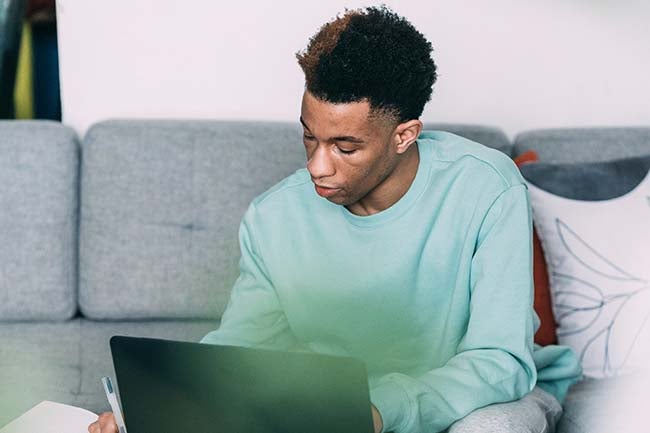 What Skills Does a Computer Systems Analyst Need?
Apart from educational qualifications and on-the-job training, below are the skills you will need to excel in this career.
Strong critical thinking and problem-solving skills: Much of your work will revolve around solving problems. You should therefore hone your problem-solving skills to pick the best solutions.
Communication and collaboration skills: You will need strong listening skills to understand the needs of your colleagues. You will also need to be a good communicator to convey information to your colleagues. Collaborative skills will help you work in large teams.

Creativity: You should be able to innovate and generate new ideas to help meet organizational needs.

Analytical skills: You will often work with vast amounts of data and should be able to analyze them quickly and efficiently.
Most of the other skills you might need will be covered by your education or can be learned on the job.
How Much Does a Computer Systems Analyst Make?
$93,730
According to the US Bureau of Labor Statistics, computer systems analysts made an average annual wage of $93,730 as of May 2020. The bottom 10% earn less than $56,510, and the top 10% earn more than $152,060.
The exact pay depends on several factors, such as the level of education, amount of experience, industry, and location.
What is the Projected Job Growth?
7%
The US Bureau of Labor Statistics estimates employment for this group of professionals to grow by 7% from 2019 to 2029. This is higher than the average growth rate of all jobs in the US in the same period. 
With increasing reliance on IT systems among organizations, and the growth of computer systems subcontractors to handle part of the demand, these experts will be able to find many opportunities. Cloud technologies are also on the rise, and cloud service providers will need computer systems analysts to handle the growing demand.
Do Computer Systems Analysts Need Certifications?
Yes
Certifications aren't a requirement, but they can help with advancement and set you apart from the competition. Here are some of the more common ones: 
-CompTIA A+ Certification: This respected accreditation proves that you have all the skills and knowledge to work as an IT professional. 
-CompTIA Security+: This more specialized certificate shows that you have knowledge of cybersecurity practices and can create secure systems and networks. 
These general accreditations are useful in all industries, and some employers may prefer more specialized certs depending on your field.