Database Administrator Career Guide
How to Become a Database Administrator
Proficient in the use of analytical software, database administrators help companies to store and manage their data. This information can vary based on the type of clients you take on, and can often include financial information, retail records, employee performance metrics, and other figures.
As a database administrator, you're responsible for more than the upkeep of a platform that stores data. In fact, you'll be actively involved in many stages of the data management process. You'll help clients—or your direct employer—install platforms, move data across different devices, and protect data behind safe cybersecurity protocols.
If you have strong communication and IT skills, a passion for data management, and an eye for technology, the role of a database administrator may be an ideal career option.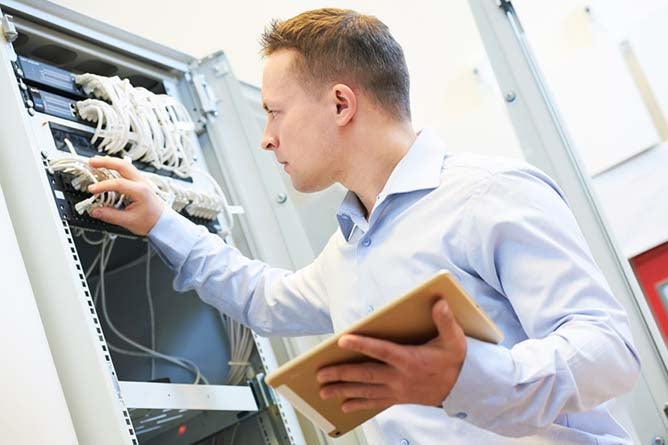 What Is a Database Administrator?
Database administrators help companies manage their data, no matter what form it takes. In the process, you'll often help organizations install relevant data management platforms, configure programs to securely store information, migrate this data to different servers and employee devices, and troubleshoot issues when clients experience difficulty accessing required data.
One of the top available careers for individuals with a data management or data analytics degree, the role of a database administrator typically requires at least an undergraduate degree. In addition, you might need a few years of relevant database management experience to qualify for hire by some employers.
What Does a Database Administrator Do?
On a day-to-day basis, a database administrator fulfills a wide range of responsibilities. Whether you're inputting data, updating firewalls, or configuring their data platforms, you'll be constantly involved in helping clients manage their own information.
The exact responsibilities of a database administrator can include:
Installing database servers.
Maintaining databases for clients or employers.

Managing database access, to ensure that employees receive access only to the information they need.

Updating database access parameters and available data according to client or employer preferences.

Protecting databases from data loss or cybersecurity breaches.

Troubleshooting issues with database performance or access.

Communicating with clients and fellow database administrators.

Updating database platforms to reflect current database management best practices.

Researching the latest database protection and management methods for potential integration.
These and other responsibilities keep database administrators busy, as they work to simultaneously keep a client's data safe and readily available upon request.
What Education Does a Database Administrator Need?
If you're interested in securing a stable, high-paying IT career like that of a database administrator, you'll first need to obtain a bachelor's degree. A strong option is to earn a bachelor's degree in information technology, through which you can gain a foundation in modern computing and IT principles.
Many aspiring database administrators consider a bachelor's degree program in cloud computing, where they develop proficiency in IT applications, network security, and cloud applications. Each field of study with this degree will immediately benefit your skillset once you begin a career as a database administrator.
Alternatively, other students prefer to obtain a bachelor's degree in data analytics and data management. This program teaches skills like data analysis, machine learning, data visualization, and data systems administration to fully inform your understanding of a database administrator's role.
Along with a bachelor's degree, top industry certifications can help you stand out from the competition as you work to find database administration jobs. Certifications from AWS, CompTIA, ITIL, and Linux are all great options for those who want to demonstrate their proficiency in database systems and network security.
Information Technology – B.S.
Award-winning coursework and value-add certifications make this...
Award-winning coursework and value-add...
Award-winning coursework and value-add certifications make this online program a top choice.
Time: 70% of graduates finish within 48 months.
Tuition and fees: $3,920 per 6-month term.
Certifications: Includes CIW, ITIL, LPI and CompTIA.
The CIW User Interface Designer, LPI Linux Essentials and ITIL® Foundation Certification are central to this program. Included CompTIA certifications are A+, Network+, Security+, and Project+.
College of I.T.
A program designed to arm you with the certifications and...
A program designed to arm you with the...
A program designed to arm you with the certifications and credentials you need for a career like systems administrator, computer systems analyst, cloud support specialist, AWS support administrator, and more.
Time: 70% of graduates finish within 35 months.
Tuition and fees: $4,085 per 6-month term.
Transfer: Your previous college coursework and existing certifications may waive course requirements, helping you finish even faster,
Certifications included, at no extra cost:
Amazon AWS Cloud Practitioner
Amazon AWS SysOps Administration–Associate
LPI Linux Essentials
CompTIA A+
CompTIA Cloud+

CompTIA Network+
CompTIA Security+
CompTIA Project+
Axelos ITIL® Foundation
Earning certs on the path to your degree gives you credentials that will boost your résumé right away, even before you complete your online degree program.

College of I.T.
Data Management/Data Analytics – B.S.
Lean into data, and walk away with a cutting-edge online degree:...
Lean into data, and walk away with a cutting-edge...
Lean into data, and walk away with a cutting-edge online degree:
Time: 70% of graduates finish within 35 months.
Tuition and fees: $3,920 per 6-month term.
Certifications: CIW and CompTIA certs, all included.
Unique to WGU's program is the incorporation of a Udacity Nanodegree—a highly recognized credential designed to prepare you for a career in data science.
Certified Internet Web certification included:
CompTIA certifications included:
CompTIA A+ (Parts 1 and 2)
CompTIA Network+
CompTIA Project+
CompTIA IT Operations Specialist

College of I.T.
---
Our online university degree programs start on the first of every month, all year long.
No need to wait for spring or fall semester. It's back-to-school time at WGU year-round. Get started by talking to an Enrollment Counselor today, and you'll be on your way to realizing your dream of a bachelor's or master's degree—sooner than you might think!

---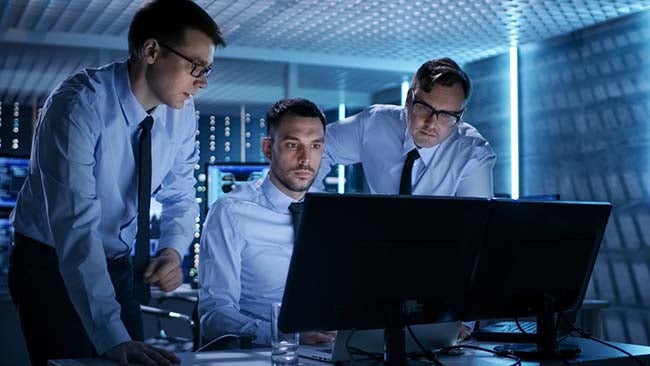 What Skills Does a Database Administrator Need?
Database administrators put developed skillsets to work each day, whether they're communicating with clients or troubleshooting data collection programs. Ultimately, each skill that you use as a database administrator will help clients keep data safe and accessible whenever necessary.
The skills a database administrator needs can include:
Database operations: The ability to manage all aspects of a database, including data installation and protection, user permissions, data analysis, and platform updates.
Technological proficiency: The ability to fully use all devices required for the position, including any computers, tablets, phones, online platforms, and any of the most popular operating systems.

Problem-solving: The ability to troubleshoot and overcome any issues that might be affecting database performance.

Interpersonal communication: The ability to correspond with clients, company representatives, and fellow IT staff members.

Cybersecurity: The ability to protect databases and all devices from data breaches and other technology-related risks.

Organization: The ability to prioritize database tasks and upkeep, to ensure that a client's data is appropriately managed, secured, and available upon request.
How Much Does a Database Administrator Make?
$73,424
The exact income of a database administrator can vary based on a number of different factors. These can commonly include your employer, employer's location, years of experience, and education.
In general, the salary of a database administrator can average $73,424, with a range of roughly $47,000 to $110,000 earned each year.

What is the Projected Job Growth?
10%
Employment for database administrators is expected to grow 10% from 2019 to 2029. This forecasted growth rate is much higher than the average across all occupations, and indicates a favorable outlook for the position in years to come.
Projected employment growth for database administrators is largely tied to the rising popularity of database use. Large and small companies alike are turning to databases to secure their information, prevent data breaches, and ensure data is used correctly.
Where Do Database Administrators Work?
Varies
Database administrators can work in a wide variety of locations, depending on the nature of their hire. Some database administrators work directly onsite at their employer's place of business, as part of a larger IT team. Other database administrators are hired by smaller organizations, contracted through an independent firm to provide database services. Typically, database administrators work in locations where companies store large amounts of customer or transactional data.
These locations often include:
-Government buildings
-Financial institutions like banks or credit unions
-Insurance agencies
-Marketing agencies
-Medical facilities like hospitals or outpatient clinics
-Educational institutions like high schools, universities, and other post-secondary schools
-Research and technology organizations
-Individual information technology firms