IT Security Specialist Career Guide
How to Become an IT Security Specialist
The more companies have come to rely on technology to run their businesses, the more they've had to face down threats that impact emails, data, servers, and entire networks. Even one of these categories being compromised could spell disaster, but with an security specialist on hand, many of these crises can be mitigated, if not outright avoided. The work can be complex and complicated, especially within larger companies. But as nearly every industry becomes more technologically dependent, that means there's a constant threat to cyber security—which, in turn, means security specialists are in increasingly high demand.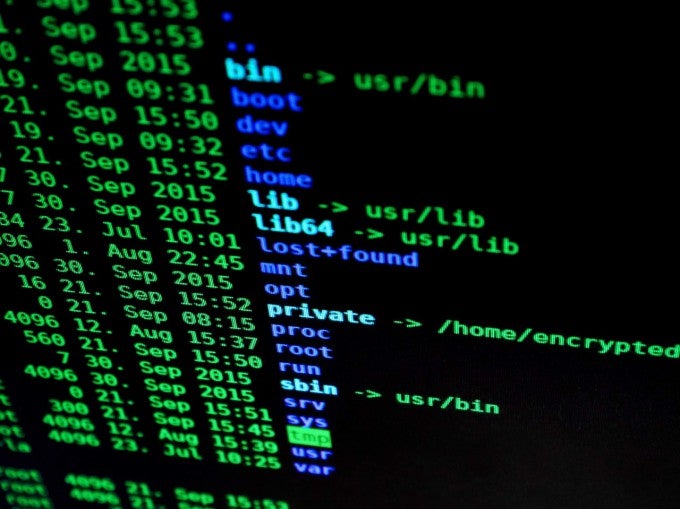 What is an IT Security Specialist?
An IT security specialist is well versed in the world of information security and the challenges that network security brings, including an in-depth understanding of a variety of cyber security threats and any other vulnerabilities that may affect the company they work for. They're tasked with being the ultimate problem solvers, drawing on a wealth of knowledge to enhance information security and defend their employer and fellow employees from attack, while routinely strengthening those systems to seal off vulnerabilities. The more a security specialist can guard against attacks, the more a business is able to function at full technological throttle.
Cyber security jobs of all sorts are becoming increasingly crucial in the digital age. From a specialist to an analyst to the IT security director, there are many jobs that focus on network security and all of these positions are vital for information security success. It's not just that more companies are adopting technological advancements to run their businesses—it's that those advancements are becoming increasingly sophisticated and, in some ways, invite a challenge from hackers looking to breach those systems. As a result, cyber security jobs have only grown in importance and demand—especially with the growth of ransomware attacks and data breaches that expose sensitive information. And while Silicon Valley still wears the crown as a technology business stronghold, businesses and organizations ranging from nonprofits and hospice care, to colleges and universities, to private sector industries and the government need security specialists to help protect their tech networks, too.
What Does a Security Specialist Do?
The actual job description of a security specialist can be hard to pin down, because these specialists may have varying duties based on their actual position. But typically these specialists are expected to install, configure, and maintain security software designed to prevent outside attacks on the company's internal network. IT security professionals are also be expected to monitor the company network for any breaches or vulnerabilities, devising plans for further safeguarding as needed.
In the worst-case scenario, these specialists are expected to address cyber attacks with analysts and other information system's experts by employing effective countermeasures that protect the company's most vital and sensitive data. They may also be required to train company employees on security protocols and help them set up their computers, e-mail, firewalls, and other associated tech in compliance with company security measures. Staying up to date on industry standards is key, as is being aware of impending threats that could affect the company network.
Other elements of their job description may include:
Ensuring security updates are current across all systems
Running network tests and testing firewalls, creating patches or implementing new protocols as needed
Monitoring security administrations to ensure best practices
Liaising with complementary departments to ensure adherence to security protocols
Analyzing network systems and structures to ensure the most secure approach is being employed
Ensuring security tools are running properly on company networks and devices
Researching emerging threats and the safeguards that can provide protection
Protecting the digital system of a company
Developing systems for specialized security requirements based on specific company needs
Optimizing systems to ensure the network is supportive and responsive
Presenting findings, reports and solutions to upper management
Studying devices and implementing the best security protocols for everything from cell phones to tablets to laptops
One thing's for sure—with this job description you'll never be bored! But being a key component of a company's information technology needs can be a rewarding responsibility.
"After I graduated from WGU, I quickly got a much better job and nearly doubled my salary." Eric Gardner
B.S. Information Technology

What Education Does an IT Security Specialist Need?
Best Bachelor's Degrees For IT Security:
Lean into data, and walk away with a cutting-edge online degree:...
Lean into data, and walk away with a cutting-edge...
Lean into data, and walk away with a cutting-edge online degree:
Time: 70% of graduates finish within 37 months.
Tuition and fees: $3,735 per 6-month term.
Courses: 39 total courses in this program.
Certifications in this program at no additional cost include:
AWS Cloud Practitioner
CompTIA Data+
CompTIA Network+
Udacity Nanodegree—a unique, highly recognized credential designed to prepare you for a career in data analytics
MSI Change Management (Optional Certification)
Certiprof Design Thinking Professional Certificate (Optional Certification)
There are many job titles a degree in data management and data analytics will prepare you for, including:
Data Scientist
Automation Architect
Business Analyst
R Programmer

AI Trainer
Tableau Report Developer
QA Analyst
Python Programmer
Analytics Manager
Data Analyst
Database Administrator
Statistician
College of I.T.
Cybersecurity and Information Assurance – B.S.
Protect your career and earning potential with this degree....
Protect your career and earning potential with...
Protect your career and earning potential with this degree.
Employer approval: 74% of graduates finish within 18 months.
Tuition: $4,265 per 6-month term.
Some careers and jobs this degree will prepare you for:
Cyber crimes investigator
Director of cybersecurity
Chief of cyber counterintelligence
Cybersecurity engineer
Cyber operations planner
Certifications included in this program at no extra cost include:
Certified Cloud Security Professional (CCSP) - Associate of (ISC)2 designation
Systems Security Certified Practitioner (SSCP) - Associate of (ISC)2 designation

ITIL® Foundation Certification

CompTIA A+
CompTIA Cybersecurity Analyst Certification (CySA+)
CompTIA IT Operations Specialist
CompTIA Network+
CompTIA Network Vulnerability Assessment Professional
CompTIA Network Security Professional
CompTIA PenTest+
CompTIA Project+
CompTIA Secure Infrastructure Specialist
CompTIA Security+
CompTIA Security Analytics Professional
College of I.T.
Information Technology – B.S.
Award-winning coursework and value-add certifications make this...
Award-winning coursework and value-add...
Award-winning coursework and value-add certifications make this online program a top choice.
Time: 71% of graduates finish within 30 months.
Tuition: $3,625 per 6-month term.
Certifications: Includes AWS, ITIL, LPI and CompTIA.
The LPI Linux Essentials and ITIL® Foundation Certification are central to this program. Included CompTIA certifications are A+, Network+, Security+, and Project+.
College of I.T.
---
Our online university degree programs start on the first of every month, all year long.
No need to wait for spring or fall semester. It's back-to-school time at WGU year-round. Get started by talking to an Enrollment Counselor today, and you'll be on your way to realizing your dream of a bachelor's or master's degree—sooner than you might think!

---
Top Certifications For IT Security Specialists
Certifications combined with a degree can make you even more qualified for IT security roles. Certifications demonstrate to your employer that you have top-industry skills that will directly be applicable to your daily work. The online degree program at WGU offers these top industry certifications along with your degree at no extra cost. This helps you boost your résumé before you even graduate. Some of the best certification options for IT security professionals include: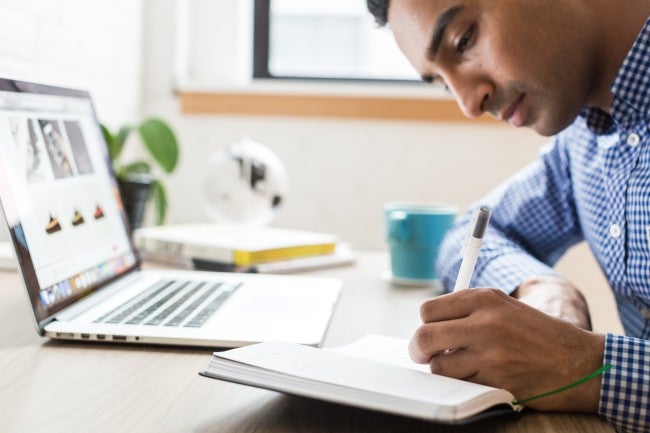 What skills does a computer programmer need?
Education is only part of the equation that makes up the wealth of knowledge an IT security specialist needs to bring to the table. Your tech skill set will need to be top notch and always evolving with this job. Some of the most important skills employers look for in an IT security specialist include:
Problem-solving capabilities in high pressure environments
Understanding of programming languages such as C++, PHP, Java, and more
Knowledge of software, including anti-virus, anti-malware, and other protection programs
Critical thinking and a troubleshooting mindset
Experience with Linux-, Windows-, and UNIX-based systems
Knowledge of authentication methods and security administration
Interpersonal skills to work cross-functionally between necessary departments
Strong ethics and an unshakable moral compass
Understanding of ethical hacking techniques and threat modeling
Interpersonal skills to support other staffers in adapting security measures
Knowledge of authentication methods
Ability to perform penetration and vulnerability testing
Strong communication skills with ability to present key findings to management
How Much Does an IT Security Specialist Make?
$95,689
According to Glassdoor.com, the national average salary for an IT security specialist is $95,689 based on a scale that checks in at $45,000 per year on the low end and up to $102,000 per year at the high end. The pay rate can depend on the industry—for example, companies such as Target pay as much as $155,892 per year for an IT security specialist, while Boeing offers an annual salary of $119,450. The U.S. Army also offers $4,244 per month for their IT security specialist roles. 
What is the Job Outlook for IT Security Specialists?
31%
The good news is, the job outlook for IT security specialists is exceptionally strong—and only getting better. The U.S. Bureau of Labor Statistics reports that employment in this sector is projected to grow 31% from 2019 to 2029, which is much faster than the average for all occupations. Plus, demand for this role continues to be exceptionally high with no signs of slowing.
Do I Need Certifications For IT Security?
Yes
In addition to an encyclopedic knowledge of computers, network infrastructures, and breaches (which you'll learn about while earning your IT degree), certifications can also help set you apart from other IT security specialists. Cisco, CompTIA, CISSP, and CEH are some of the certs that may be required by your employer to be qualified for a role.