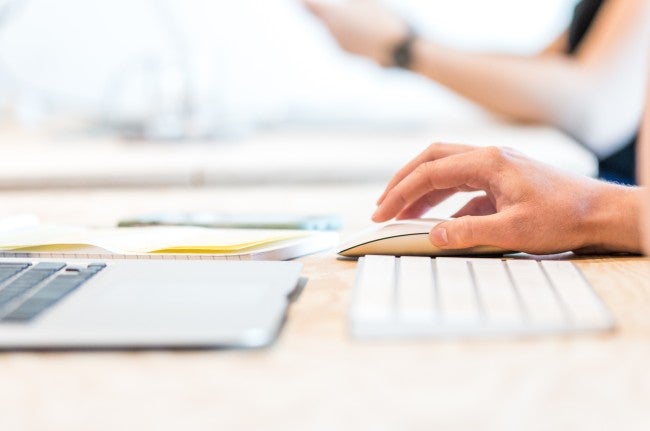 Cyber criminals. Hackers. Identity theft. All of this sounds like part of a sci-fi movie, but the reality is that as technology evolves, so do the ways to abuse technology. Enter cybersecurity professionals. These experts are there to make sure that technology, data, and information stay safe for users. Businesses and individuals alike need cybersecurity to help them stay safe. 
Cybersecurity is a popular and in-demand IT field full of high paying, stable, and exciting careers. Most of these careers do require higher education or training, like a degree. Many also require time spent in the IT world working in system administration or software development. You may already be working in the IT industry, and feel ready to take on the new challenge of cyber security. Or, you may be entering the IT world for the first time. Either way, WGU offers a bachelor's and master's degree in cybersecurity that can help equip you for a new future. If you're already working in IT, this degree can help you make the leap over to cybersecurity. If you're new to IT, your degree will prepare you for entry-level positions in development or system administration, so you can gain the technical experience you need to enter a cybersecurity position down the road. WGU also offers top industry certifications that are invaluable as you prepare for a future in cybersecurity. 
At WGU, the skills you will learn about computer science, coding, and security will come together to help you be prepared for a bright future. Learn about the best cybersecurity jobs in the industry and discover how you can get started on the path to an exciting career.
Best jobs in cybersecurity.
Cybersecurity analyst. A cybersecurity analyst's job is to watch out for cyberthreats coming to an organization, and implement changes to increase security. They manage and configure tools to monitor network activity, analyze reports to check for unusual behavior, identify network vulnerabilities through pen testing and vulnerability scans, and apply security patches to increase protection. Many organizations have cybersecurity analysts to help keep their company and its data safe. The average salary for cybersecurity analysts is $85,000 per year, with salary potential varying based on the size of the organization and the location. More organizations are adding budgets for cybersecurity professionals, meaning there are many job opportunities available and those opportunities are likely to continue to grow.
Penetration tester. In the IT world, hackers try to get into computer networks and systems to steal information and data. To combat this, ethical hackers or penetration testers work to find vulnerabilities for an organization before bad hackers do. Then they help the organization implement software or security practices to keep bad hackers out. The average salary for a penetration tester is over $100,000 a year, with more experience leading to more money. There is also great demand for penetration testers and as more organizations recognize the need for increased security, more pen testers will be hired to help find vulnerabilities and secure systems. 
Cybersecurity engineer. Cybersecurity engineers create a system for an organization that is protected against cyber threats. They focus on fixing and updating systems, and staying up to date on tech to make sure everything stays safe. Cybersecurity engineers and IT teams work closely to have emergency plans in place in case of a disaster. They create new solutions to solve existing problems, increase security capabilities, implement corporate security policies, install firewalls for the organization, respond to problems, and supervise any changes in software, hardware, and user needs. Cybersecurity engineers make an average of $108,000 per year based on your education and location. As privacy continues to be a hot topic when it comes to data and technology, cybersecurity engineers will be increasingly valuable for organizations. You can expect plenty of job opportunities in this field today, and moving forward. 
Cybersecurity architect. Security architects are usually senior-level employees. Like a regular architect, cybersecurity architects are responsible for building. But it's not a house or a skyscraper. Instead they are responsible for building and maintaining the entire network security architecture of a company. They need a comprehensive idea of what the organization will need on a technological level. They use their understanding to create a security structure that protects the entire company. Cybersecurity architects utilize vulnerability testing and risk assessments to figure out what their organization needs. Cybersecurity architects can make $129,000 or more depending on their location. This position is ideal for those who have been in the industry for a few years and have a solid understanding of cybersecurity.
Chief Information Security Officer (CISO). A Chief Information Security Officer is a senior executive and their direct job is to oversee the entire security department of an organization. They regularly report to the rest of the company's executive suite about security and technology. In some organizations a CISO works directly with federal agencies and other organizational executives to present security options and strategies. What a CISO does on a daily basis will largely depend on the size of their organization, and what they specialize in. The average yearly salary for a CISO is $158,000 with some making more than $200,000 based on their experience and background.