Malware Analyst Career Guide
How to Become a Malware Analyst
Today's world is built on an intricate technological infrastructure through which valuable data is stored and exchanged at a staggering volume on devices around the globe. But with that technological growth has come an increase in malware and other cyberattacks. Malware is software created by hackers and cybercriminals to get unapproved access to computers, corrupt and exploit vulnerabilities in systems and user judgment, and steal valuable data—and it's becoming more sophisticated.
Malware is now not only more sophisticated, but also more prevalent. In fact, over the last decade, Statista has reported an 87% increase in malware infections. It's rampant and it's complex. Cybersecurity hacking is now more nuanced than ever. That's why malware analysts are so important. But what are malware analysts? They're IT professionals who combine security engineering, digital forensics, and programming with the critical function of providing security intelligence. In short, malware analysts are detectives that proactively identify threats, diagnose issues, and keep computer systems safe.
Malware analysts have several high-stakes responsibilities, including identifying security events, describing them through in-depth analysis, and using relevant tools and methods to understand breaches or incidents, anticipate attacks, and research adversaries. Malware analysts survey and diagnose, analyze and inform—all to help organizations defend their devices and systems.
What Is a Malware Analyst?
A malware analyst identifies and anticipates adversarial attacks and installations to protect data and software systems from exploitation by competitors and maliciously motivated hackers. When a malware analyst cites a security event, they use all available information to understand the nature, degree, and impact of the attack event to advise on the minimization of negative consequences on system integrity.
Malware analysts typically work as part of a team of information security analysts while providing expertise to key stakeholders and decision makers to change responses to malware incidents within business, government, and health systems.
What Does a Malware Analyst Do?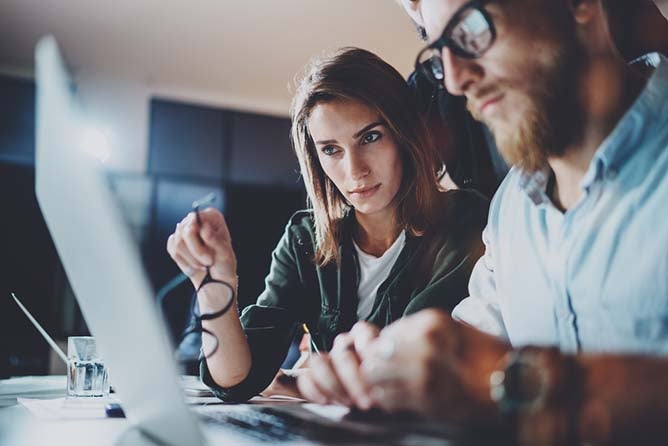 No two workdays are the same for malware analysts, since malware can be complex, nuanced, and difficult to identify and fix. Some of an analyst's duties include:
Analyzing existing systems. Malware can be present on any computer. Often, malware analysts examine the current state of a computer to ensure safety. They perform full-scale assessments and execute tests to determine the existence of hidden malicious software functioning within and beneath existing security protocols.
Documentation. Malware analysts document their analysis. This can include identifying malicious lines of code and reporting them to the organization's security team and stakeholders so they can eliminate current threats and take preventative safety measures.
Creating a defense strategy. After analyzing and documenting any malware, analysts often reverse engineer harmful issues to identify a plan and build a comprehensive defensive strategy.

Monitoring. A malware analyst monitors systems for security events and malware incidents on a continual basis to support the integrity of high-stakes information.

Communication and coordination. Malware analysts coordinate with teams, administrators, and users to limit the extent of exposure to malicious program attacks.
How Do I Become a Malware Analyst?
Malware analysts possess a high level of technical expertise, so education is key. Many malware analysts pursue degrees in cybersecurity with a discipline in either information assurance or network engineering and security. Generally, a bachelor's degree is the minimum requirement to become a malware analyst. That said, earning a master's can set you apart. Here are the recommended steps:
Obtain a bachelor's degree in cybersecurity.
Consider a master's degree in cybersecurity. 
Gain two years of work experience in information technology and cybersecurity.

Consider certifications in cyber security for advanced roles and a greater salary. WGU IT degrees come with several industry certifications included from authorities like Cisco, CompTIA, and AWS.
Best Degrees for a Malware Analyst
Cybersecurity and Information Assurance – B.S.
Protect your career and earning potential with this degree....
Protect your career and earning potential with...
Protect your career and earning potential with this degree.
Employer approval: 74% of graduates finish within 18 months.
Tuition: $3,950 per 6-month term.
Some careers and jobs this degree will prepare you for:
Cyber crimes investigator
Director of cybersecurity
Chief of cyber counterintelligence
Cybersecurity engineer
Cyber operations planner
Certifications included in this program at no extra cost include:
Certified Cloud Security Professional (CCSP) - Associate of (ISC)2 designation
Systems Security Certified Practitioner (SSCP) - Associate of (ISC)2 designation

ITIL® Foundation Certification

CompTIA A+
CompTIA Cybersecurity Analyst Certification (CySA+)
CompTIA IT Operations Specialist
CompTIA Network+
CompTIA Network Vulnerability Assessment Professional
CompTIA Network Security Professional
CompTIA PenTest+
CompTIA Project+
CompTIA Secure Infrastructure Specialist
CompTIA Security+
CompTIA Security Analytics Professional
College of I.T.
Cybersecurity and Information Assurance – M.S.
Become the authority on keeping infrastructures and information...
Become the authority on keeping infrastructures...
Become the authority on keeping infrastructures and information safe.
Time: 76% of graduates finish within 24 months.
Tuition and fees: $4,295 per 6-month term.
Certifications: cost of two EC-Council certs, included.
The curriculum is closely aligned with the National Initiative for Cybersecurity Education (NICE) Workforce Framework, plus includes the opportunity to earn these certifications:

EC-Council Certified Ethical Hacker

EC-Council Computer Hacking Forensic Investigator (CHFI)

This program was designed in collaboration with national intelligence organizations and IT industry leaders, ensuring you'll learn emerging technologies and best practices in security governance.
College of I.T.
---
Our Online University Degree Programs Start on the First of Every Month, All Year Long
No need to wait for spring or fall semester. It's back-to-school time at WGU year-round. Get started by talking to an Enrollment Counselor today, and you'll be on your way to realizing your dream of a bachelor's or master's degree—sooner than you might think!

---
What Skills Do Malware Analysts Need?
Malware analysts must be technically skilled, analytically minded, and expert in their communication. They should have:
Programming experience. A knowledge of key languages like C, C++, PHP, Perl, and more is paramount. 
An understanding of IT networks. Malware analysts need to know how networks run. They should be familiar with IT network features and functions as well as cyber threat and attack profiles.

Deep knowledge of security functions. A malware analyst should know how cybersecurity systems work and be well-acquainted with the associated features within custom operating systems.

Analytical thinking skills. Often, multiple sources must be analyzed in order to detect threats. A skilled analyst must think analytically through complex processes. 

Investigative prowess. A successful malware analyst is a great detective. They observe traces of attacks and threats and follow certain clues as they analyze data security events. They must be adept at identifying malware events and attacks operating within systems.

A detail-oriented mind. Malware analysts should be able to examine even the smallest details of an organization's devices and systems, because that is often where the biggest dangers lie in wait.
How Much Does a Malware Analyst Make?
$102,600
The median salary for "Malware Analysts" and "Information Security Analysts" is $102,600. The hourly pay is estimated at $49.33.
What Is the Projected Job Growth?
35%
The U.S. Bureau of Labor Statistics (BLS) predicts 35% growth from 2021 to 2031, resulting in 56,500 new jobs in that decade.
Where Do Malware Analysts Work?
Varies
Malware analysts typically work in the IT departments of large organizations with over 1,000 employees, but they can also work in cybersecurity companies or agencies and provide services to other companies and organizations as a service.