Penetration Tester Career Guide
How to Become a Penetration Tester
While no career is entirely future-proof, entering the world of IT—and more specifically, cybersecurity—is a very safe bet. The importance of network security continues to grow as more businesses use, collect, and share data as part of their daily practices. In fact, open cybersecurity positions have grown by 350% in the past eight years and there are currently 3.5 million unfilled jobs in the global market.
In addition to exceptional career stability, what attracts many to information technology is the wide variety of jobs that it affords. Whether your passion lies in cybersecurity or cybercrime, automation or AI, there's undoubtedly a rewarding, well-paying position waiting for you. Take penetration testing, for example. These "ethical hacker" positions attract curious minds with advanced technical skills for security testing vulnerabilities in digital systems and computing networks. 
Learn more about the exciting domain of penetration testing.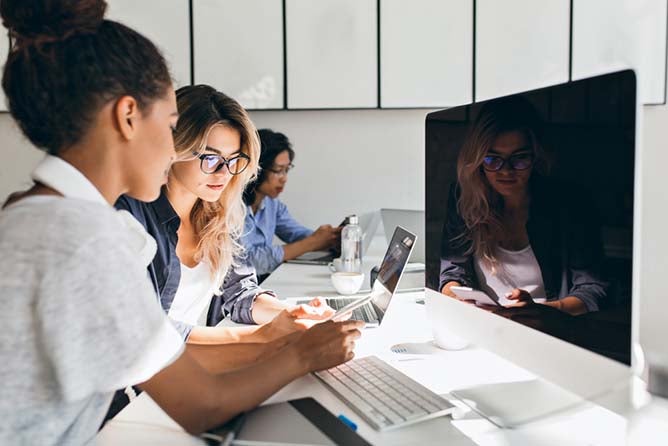 What Is a Penetration Tester?
Penetration testers source flaws and weaknesses in existing, active systems such as websites, data storage systems, and other IT assets. Penetration testing is often confused with vulnerability testing. In actuality, these are two distinct cybersecurity specializations. Vulnerability testers look for system flaws and weaknesses during a security program's design and setup phases. While penetration testing and vulnerability testing are both critical, they have unique responses and strategies.
At a high level, pen testers help their clients avoid the loss of consumer confidence and public relations fallout that accompany network security hacks. They also help them implement sound digital security measures that fit within set budgetary constraints.
Many companies in the technology and information security sectors hire a large number of penetration testers—as do government and private-sector organizations.
What Does a Penetration Tester Do?
Penetration testers, also known as ethical hackers, spend most of their time running assessments and tests. These testers can work on-site or remotely and target both internal and external assets (as discussed earlier). A typical day can include:
Using open-source intelligence (OSINT) to determine a simulation's strategy and timing for bypassing a system's security measures.
Executing the actual test. Sometimes penetration testers play the role of an outside hacker and other times they simulate the internal cybersecurity specialist trying to stop them.

Using social engineering, phishing scams, or other false breaches to evaluate existing security protocols and responses from targeted employee groups.

Generating detailed reports on how security protocols were bypassed and to what degree.

Making recommendations for improving network security.

Researching new hacking tools and devising their own.
How Do I Become a Penetration Tester?
The typical journey to becoming a penetration tester begins with gaining basic technical skills and functional working knowledge of operating systems, coding, scripting, and programming. From there, you can work on getting your bachelor's degree in computer science, IT, cybersecurity, or computer engineering. A degree in information assurance is especially suited for this occupation.
If you'd like to do both simultaneously—gain work experience and get your education—there are many respected online degree programs with flexible scheduling and access options. You should also look for a program that includes applicable certifications, as these certs can:
Help differentiate you from other candidates when looking for a job.
Improve your skills and help you do better in your role.

Position you for promotions or advanced-level opportunities.
For reference, here are the certs that are most relevant for a career in penetration testing services:
Certified Cloud Security Professional (CCSP)–Associate of (ISC)² designation
Systems Security Certified Practitioner (SSCP)–Associate of (ISC)² designation

Certified Encryption Specialist (EC-Council ECES)

A+ (CompTIA)

Cybersecurity Analyst Certification, CySA+ (CompTIA)
Network Vulnerability Assessment Professional (CompTIA)

Network Security Professional (CompTIA)
Security Analytics Professional (CompTIA)

Security+ (CompTIA)

Project+ (CompTIA)

PenTest+ (CompTIA)

IT Operations Specialist (CompTIA)

Secure Infrastructure Specialist (CompTIA)

ITIL®1 Foundation
Network+ (CompTIA)
Cybersecurity and Information Assurance – B.S.
Protect your career and earning potential with this degree....
Protect your career and earning potential with...
Protect your career and earning potential with this degree.
Employer approval: 74% of graduates finish within 18 months.
Tuition: $4,265 per 6-month term.
Some careers and jobs this degree will prepare you for:
Cyber crimes investigator
Director of cybersecurity
Chief of cyber counterintelligence
Cybersecurity engineer
Cyber operations planner
Certifications included in this program at no extra cost include:
Certified Cloud Security Professional (CCSP) - Associate of (ISC)2 designation
Systems Security Certified Practitioner (SSCP) - Associate of (ISC)2 designation

ITIL® Foundation Certification

CompTIA A+
CompTIA Cybersecurity Analyst Certification (CySA+)
CompTIA IT Operations Specialist
CompTIA Network+
CompTIA Network Vulnerability Assessment Professional
CompTIA Network Security Professional
CompTIA PenTest+
CompTIA Project+
CompTIA Secure Infrastructure Specialist
CompTIA Security+
CompTIA Security Analytics Professional
College of I.T.
Cybersecurity and Information Assurance – M.S.
Become the authority on keeping infrastructures and information...
Become the authority on keeping infrastructures...
Become the authority on keeping infrastructures and information safe.
Time: 76% of graduates finish within 24 months.
Tuition and fees: $4,555 per 6-month term.
Certifications: cost of five industry certifications included
The curriculum is closely aligned with the National Initiative for Cybersecurity Education (NICE) Workforce Framework, plus includes the opportunity to earn these certifications:

CompTIA Cybersecurity Analyst (CySA+)
CompTIA PenTest+
CompTIA Advanced Security Practitioner (CASP+) Optional Voucher
ISACA Certified Information Security Manager (CISM) Optional Voucher
(ISC)² Certified in Cybersecurity (CC)
This program was designed in collaboration with national intelligence organizations and IT industry leaders, ensuring you'll learn emerging technologies and best practices in security governance.
College of I.T.
---
Our online university degree programs start on the first of every month, all year long.
No need to wait for spring or fall semester. It's back-to-school time at WGU year-round. Get started by talking to an Enrollment Counselor today, and you'll be on your way to realizing your dream of a bachelor's or master's degree—sooner than you might think!

---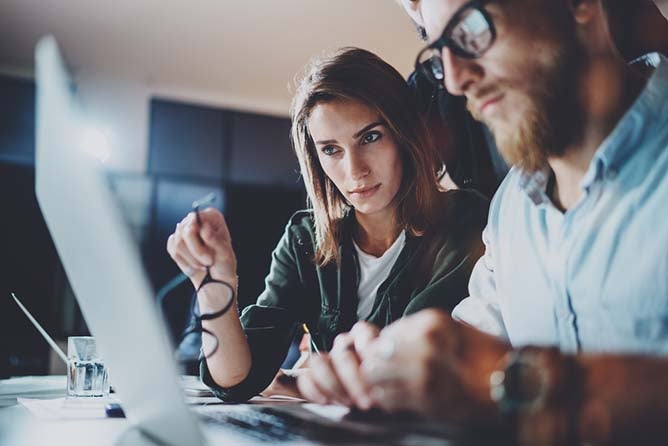 What Skills Does a Penetration Tester Need?
Being an effective penetration tester requires both creativity and technical chops. Here are the most common hard and soft skills you'll need for success:
Hard skills
Deep understanding of system exploits and security vulnerabilities (beyond automated approaches).
Good working knowledge of scripting and coding.

Excellent working knowledge of networking and network protocols—TCP/IP, UDP, ARP, DNS, and DHCP.

Advanced command of various operating systems.
Soft skills
Fast learner—Technology and hacker strategies continually evolve. You must stay current on the latest developments.
Team player—You'll most likely work in a team starting as a junior member.

Excellent communicator—You'll need to articulate findings in a succinct, easy-to-follow manner that non-tech people can understand.

Solid writer—Writing reports for senior management is a big part of the job.
How Much Does a Penetration Tester Make?
$87,737
In 2021, the average annual salary for a penetration tester is $87,737 with the highest 10% earning more than $140,000. Even entry-level penetration testers make around $68,000 which is higher than the starting salary for many other entry-level positions.
What is the Projected Job Growth?
33%
The information security field is growing rapidly. For instance, security analyst jobs are set to increase by an astounding 33% from 2020 to 2030 which should be similar for penetration testers. They expect at least 47,100 more jobs over that period.
How Long Does it Take to Become a Pen Tester
4 Years
Most often, you'll need at least a bachelor's degree to become a penetration tester. At many universities that takes around 4 years. However, at WGU many students finish coursework more quickly and earn their degrees sooner. Also, it's common for prospective penetration testers to have work experience and robust knowledge of operating systems and cybersecurity. Having certifications is also encouraged.