Scholarship valued up to:
$2,000
This scholarship will be credited to your account at the rate of $500 per six-month term, renewable for up to four terms.
Interested in seeking this scholarship? The first step is to apply for admission.
Apply to WGU
Deadline for application:
OPEN
Before you can apply for this scholarship, you must first apply for admission.
Already applied for admission? Apply for scholarships on the Scholarship Portal.
Apply for scholarships
Other scholarships available:
15+
This scholarship is one of many. Through the generosity of numerous corporations and foundations, plus special federal government appropriations, WGU maintains a robust program of scholarships made available to qualified students.
View all scholarships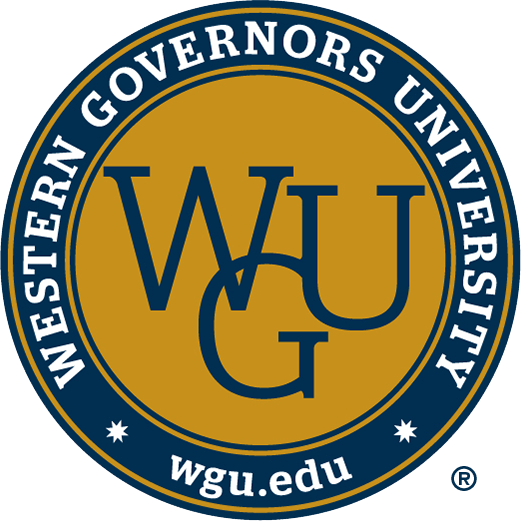 WGU is pleased to offer the WGU Institutional Partners Fund for employees or residents of WGU's partner institutions. These scholarships, each valued up to $2,000, are designed for employees or residents of WGU's institutional partners who wish to advance their education in the business, education, information technology, or healthcare fields.


Eligibility requirements:
This scholarship is designed for new WGU students only. Students are eligible to apply for this scholarship up to 90 days prior to their start date and up to 90 days after starting a degree program. Students starting more than 90 days after submitting a scholarship application will not be considered for the scholarship. WGU employees and their spouses are not eligible to receive this scholarship.
To be eligible for this scholarship, students must be an employee or resident of one of our institutional partners (see list below). Contact your Enrollment Counselor to determine your eligibility. Other requirements:
Eligible degrees and programs for this scholarship
Multiple scholarships will be awarded. However, this is a competitive program and scholarships will be awarded based on a candidate's academic record, financial need, readiness for online study at WGU, and current competency, plus other considerations.

Before monies are distributed, the scholarship recipients must read the WGU Student Handbook and agree to and understand the academic progress, tuition, and refund policies. The student will also be required to agree to the WGU Scholarship Terms and Conditions before monies will be awarded. The student must also meet the university's On Time Progress requirements to maintain scholarship eligibility. Each student can only be awarded one scholarship that is funded or administered through WGU during their degree program. Recipients must be U.S. citizens or eligible noncitizens.

This scholarship can be used in addition to any tuition discounts for which you may be eligible.
WGU's institutional partners
Employers:
7-Eleven Inc.
Affinion Group
AGL Resource Inc.
Alaska Air
Allegiant Air
Altria Client Services
American Century Investments
Argosy Casino Hotel and Spa, Missouri
Arvest Bank
Associated Wholesale Grocers, Inc.
Association of Washington Business
AT&T
Bank of America
Blackford County School District, Indiana
Blue Cross/Blue Shield of Arkansas
Blue Cross/Blue Shield of Massachusetts
BMW of North America
Boeing Employees Credit Union
The Bowen Center
Builder Homesite, Inc.
Business Control Systems (BCS), Texas
CALC Institute of Technology
Campbell Soup Company
Centene Corp.
CenturyLink
Cerner
Charter Schools USA
Chicago Public Schools
Children's Hospital Los Angeles
CIBA Vision
Cisco
City of Austin
City of Henderson, Nevada
Client Services Inc.
Coca-Cola Northwest
College of Southern Nevada
College Success Foundation
Cook Medical (Cook Group Inc.)
CPS Energy
Dell Computer
Delta Airlines
Diebold Inc.
Dripping Springs ISD, Texas
Edlink
EdPlus
Education Service Center, Region 20, Texas
Elements Financial
Ensign Facility Services Inc.
ESP-Engineering Solutions & Products
Evins Personnel
Farmers Insurance
FedEx
Ferrell Gas
Finish Line
First Horizons
First Merchants
Fort Bend County
Bill & Melinda Gates Foundation
Google
Government Employees Health Association (GEHA)
GP Strategies (Time Warner Cable)
Grand Prairie ISD
Grand Prairie School District
Greater Houston Partnership
Group Health Cooperative
Hallmark Cards
Hanesbrands Inc.
Harrah's North Kansas City, Missouri
Hewlett-Packard
HomeStreet Bank
Hospital Corporation of America
Houston ISD
Huntington National Bank
Independence School District, Missouri
Ingram Industries
Institute of Technology, Missouri
Jack Henry & Associates
JBS USA
Joplin Schools, Missouri
Kingsport City Schools, Tennessee
KIPP Houston Public Schools
Knox County Schools
Kroger
LB Foster Company
Leadership Memphis
Lumina Foundation
J. Willard and Alice S. Marriott Foundation
MasterCard
Memorial Hospital and Health Care Center, Indiana
The City of Memphis
Memphis Light Gas & Water
Mercedes-Benz Financial Service USA LLC
Metro Nashville Public Schools, Tennessee
MFS Investment Management
Michaels Stores, Inc.
Microsoft
Missouri Community College Association
Missouri State Teachers Association
Missouri Teaching Jobs
N.A.T.I.V.E.
National Apartment Association Education Institute
Navient
NGK Spark Plugs USA Inc.
North Thurston
Northside Independent School District, Texas
Numerica Credit Union
Ohio Association of Community Colleges
Oracle
PelotonU
Philip Morris USA
Pierce Transit District
Pitney Bowes Inc.
RF Donnelley
RTD (Denver, Colorado)
Radio Systems Corporation
Regional Transportation District, Denver
Reinsurance Group of America (RGA)
Robert Wood Johnson Foundation
Round Rock ISD, Texas
Rush Enterprises
SAIC (Science App International Corp.)
Save Mart Supermarkets
Scholarship Management Services
School Districts of Greater Kansas City
Shelby County Schools, Tennessee
Silver State Schools Credit Union
Simmons Media Group
Alfred P. Sloan Foundation
Solutia Inc.
Southwest Center for Educational Excellence, Missouri
Spokane Teachers Credit Union Employees, Washington
Springfield Public Schools, Missouri
State of Nevada
State of Texas
Tenet Healthcare
Tennessee Colleges of Applied Technology (TCAT)
Tennessee Valley Authority
Texas Association of Business (TAB)
Texas Association of Mexican American Chambers of Commerce (TAMACC)
Texas Fort Bend County Employees
Texas Health & Human Services (HHSC)
True Value Corp.
Truman Medical Centers
Tyler Technologies
UPS
USPS-Postal Service
USSmokeless Tobacco Company
Vectren
Vincennes University
Waller, Lansden, Dorth & Davis, Tennessee
Walmart
Wasatch Property Management
Washington State K-12 Partner Schools
Waste Management National Services, Inc.
City of Wentzville
Western Association of Food Chains
Zions Bank
Cities:
Westfield, Missouri
When you complete the FAFSA, be sure to list WGU's school code.
Financial aid is also available.
You may choose to pay for the remaining portion of your degree through federal financial aid (subject to your eligibility). Pell Grants, which do not have to be repaid, are granted based on financial need. Federal Direct Student Loans are available to all students. Subsidized loans, which are dependent on financial need, reduce the interest due on loans. 
3 steps to apply for WGU scholarships.
Now that you've looked at scholarship requirements and found one to apply for, here are the steps to apply.
1. Complete the admissions application.
To be considered for any WGU scholarships, you must be provisionally accepted as a WGU student.  Complete the admissions application and work with your enrollment counselor to move through the admissions process.
Apply to WGU
2. Complete the general scholarship application.
The general application is required for all WGU scholarships, and lets us learn more about you and which scholarships you may be eligible for. To access the application, you will need your MyWGU student portal credentials, which will be sent to you shortly after Step 1. You must complete the application within 90 days of your intended start date.
General scholarship application
3. Log in to the scholarship portal and apply.
Based on what you tell us in Step 2, we'll let you know which scholarships you might be eligible for.  Finish up by reviewing the recommended opportunities and completing the supplemental application for each scholarship you'd like to be considered for by logging into the Scholarship Portal. These additional applications need to be submitted within 5 days of submitting the general application.
Thank you to our donors.
Scholarship opportunities are made possible in part by the generous support of many companies, foundations, partner organizations, and individuals, including WGU alumni, faculty, and staff.
Common questions about scholarships.
How do you select scholarship recipients?
It depends upon the scholarship. In general, we award scholarships based on the following factors:
Meeting the basic eligibility requirements
Answers you give on the scholarship application
An interview with a scholarship counselor
Some scholarships are also based upon evaluations of prior college transcripts and other tests. We encourage you to apply.
When will I find out if I'm selected?

WGU evaluates scholarship applications on a continual basis because we start new students in their programs every month. Often we are able to make an award decision within 8–10 weeks of receiving your application. In most cases, you will also need to have applied for admission and been accepted to the university. An Enrollment Counselor can help explain the process.
Do I get the scholarship all at once?
No. Scholarship awards are divided into a set amount per term. This amount is credited against your tuition due for each term. The details are explained in the description for each scholarship.
Can I also apply for financial aid?
Yes. You probably should apply for federal financial aid, too. Scholarship awards will only cover a portion of your school expenses, and financial aid can help pay for the rest. You can apply for financial aid while you are waiting for a decision about your scholarship application. It will not hurt your chances to win a scholarship. Click here to learn more about or apply for financial aid.