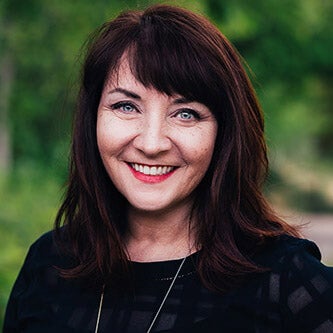 President, WGU Advancement  | Western Governors University
Salt Lake City, Utah, United States
Areas of Expertise: 

Fundraising and Development, Community Relations, Alumni Relations, Strategic Planning, Professional Mentoring and Coaching, College and University Governance
Education: 

Ph.D. Leadership and Change, Antioch University, In progress
Juris Doctor, University of Utah College of Law, 1996
B.S. Business Management, Westminster College, 1992
*Minors in Spanish and Political Science; Certificate in International Relations
---
Annalisa Holcombe is President of WGU Advancement, where she is responsible for leading the nonprofit organization's purpose of building financial support to reinvigorate WGU's promise of higher education for all by connecting individuals, corporations, and foundations to the university and its students. Holcombe brings more than 15 years of experience in higher education, fundraising, and community relations to WGU Advancement. 
Prior to leading WGU Advancement, Holcombe served her alma mater, Westminster College in Salt Lake City, in a variety of roles. Most recently, she was Vice President and Chief Advancement Officer. In this role, she helped lead Westminster to its highest-grossing fundraising year in its history and was responsible for the creation of its community relations department. 
Holcombe holds a bachelor's degree in Business Management from Westminster College and a juris doctorate from the University of Utah College of Law. She lives in Salt Lake City with her family and in her spare time enjoys mentoring and coaching teams and individuals in her community to build trust, achieve dreams, and cultivate joy. 
Selected media appearances and articles.