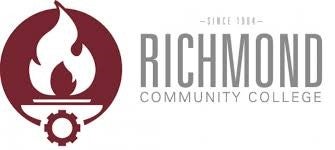 WGU North Carolina is part of Western Governors University, an accredited nonprofit online university that offers more than 60 undergraduate and graduate degrees in the high-demand fields of business, technology, education and healthcare, including nursing.
This latest development follows the signing of an agreement in August by both institutions that provides RichmondCC graduates and faculty with a 5 percent discount on WGU North Carolina's already cost-efficient tuition of about $3,500 per six-month term for most bachelor's degree programs.
As part of the Transfer Pathways program, RichmondCC graduates will be able to transfer credits toward degrees in WGU's College of Business, College of Health Professions (including RN to MSN options), and College of Information Technology. Students interested in seeking degrees through the Teachers College can contact WGU for additional information.
All WGU degree programs are competency-based, a proven learning model that focuses on measuring student learning rather than class time. Ideal for busy adults, competency-based learning allows students to study and learn on their own schedules, moving quickly through what they already know so they can focus on what they still need to learn. They have 24/7 access to learning resources and regular individualized faculty support, advancing as soon as they demonstrate mastery of course materials by writing papers, making presentations, and passing exams.
WGU currently has more than 2,700 students enrolled throughout North Carolina. About 76 percent work full time and 9 percent work part-time.
"Our partnership with WGU North Carolina opens new avenues for our graduates to earn the credentials they need for the careers they want," said Dr. Dale McInnis, president of RichmondCC. "We appreciate WGU extending the Transfer Pathways to our graduates and making sure the transition to a bachelor's degree program is a smooth and easy process."
"Studies show that North Carolina's job growth will outstrip our population growth by the year 2024," said WGU North Carolina Chancellor Catherine Truitt. "We are very excited to be collaborating with Richmond Community College to provide an affordable and accessible means for their students to further their education and fill those critical job openings in our state."
For more information about WGU's Transfer Pathways for RichmondCC students, visit https://partners.wgu.edu/Pages/Transfer.aspx?iid=1105.