KENT – Today, WGU Washington inducted Jodi Strote into the university's Sage Society. Similar to a hall of fame, the Sage Society honors and celebrates individuals committed to high-quality education and the pursuit of learning opportunities for others.
Strote is the education attainment navigator for Greater Minds, an initiative of Greater Spokane Incorporated (GSI), which launched in 2017.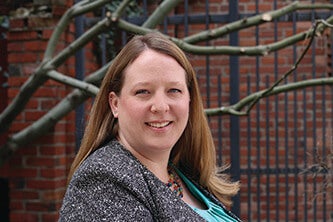 Her area of focus includes assisting working adults with finding the support they need to return to school by evaluating their options, identifying opportunities and matching their goals with the programs at local higher education institutions. She also works with businesses to establish an education attainment philosophy focused on closing the opportunity gap, along with incorporating tuition reimbursement programs and flexible work environments.
Strote formerly served as an academic advisor in the College of Business and Public Administration at Eastern Washington University (EWU), advising and monitoring over 700 prospective and current students. Prior to advising, she served as a recruiter at EWU, monitoring students' academic progress.
"The work Jodi does supporting the Greater Minds initiative helps strengthen the Inland Northwest workforce – and changes the lives of the individuals she serves," said Dr. Tonya Drake, Chancellor at WGU Washington. "She helps those individuals find the educational options that best suit their personal circumstances and goals – and sets them on their way to important, in-demand credentials."
Strote was inducted into WGU Washington's Sage Society during a brief ceremony this morning at the GSI offices in downtown Spokane, Washington. Among those in attendance were GSI's CEO Todd Mielke and Director of Education & Talent/Spokane STEM Meg Lindsay.