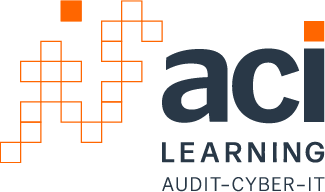 SALT LAKE CITY – Western Governors University (WGU) and ACI Learning announced a partnership to increase access to in-demand, information technology degrees and encourage graduates of the IT certification school to further their educations. The agreement allows individuals who completed ACI Learning programs to seamlessly transfer their credentials into credit toward a bachelor's degree at WGU.
"Because WGU recognizes what they've studied at ACI Learning, students won't have to spend time on subjects they already know," said Tim Haverkamp, WGU's senior strategic partnerships manager. "Instead, they can concentrate on gaining new knowledge and skills – and earn a bachelor's degree more quickly."
Technological developments and changing workforce demands are reshaping higher education. People need access to affordable, lifelong learning opportunities that keep their skill sets current. The partnership between WGU and ACI Learning represents how postsecondary institutions are evolving to serve contemporary learners.
"ACI Learning and WGU share a commitment to delivering high-quality, career-focused programs to develop ambitious, hardworking IT professionals," said Brett Shively, ACI Learning's Chief Executive Officer. "What students achieve at ACI Learning opens significant doors of opportunity in the IT field. Then, adding a degree from WGU allows them to make even greater contributions at work—and achieve greater levels of success."
Online and nonprofit, WGU's College of Information Technology offers nine, in-demand bachelor's degree programs. The university's competency-based model lets students study and learn whenever and wherever its convenient – meaning they can earn the skills and knowledge they need for career advancement while also working and raising families. 
WGU is well-suited for busy, working adults. The university provides students with individualized experiences and personalized guidance from dedicated faculty mentors and course instructors—from the time they enroll through graduation. WGU is also committed to keeping tuition costs low. Students pay about half as much as their counterparts at similar institutions with tuition for most WGU degree programs at approximately $7,000 per year. 
For more information about WGU and ACI Learning's partnership, visit www.wgu.edu/aci.
About ACI Learning

ACI Learning delivers lifetime learning to over 250,000 engaged professionals and members across six continents. ACI Learning offers learning to professionals and the enterprises that rely upon them, with the choice of multi-modal delivery. Students can select from on-demand learning, online virtual instructor-led training, on-premise training, and live classroom learning at one of ACI's five learning hubs across the U.S. ACI Learning is owned by Philadelphia-based Private Equity Firm, Boathouse Capital. Visit acilearning.com and boathousecapital.com to learn more.