SALT LAKE CITY- Western Governors University (WGU), the nation's leading nonprofit online institution, has announced the appointment of Chris Lee as president of WGU Academy—the university's college readiness solution. Lee brings more than 20 years of executive experience from technology, education, and media organizations and will oversee all operations at WGU Academy, which has grown its enrollment to over 3,000 since launching in 2018. 
"WGU Academy has become an integral part of our mission to provide pathways to opportunity for all students and has already helped thousands of learners better prepare for success, and who are now thriving in WGU degree programs because of their experience at the Academy," said WGU President Scott Pulsipher.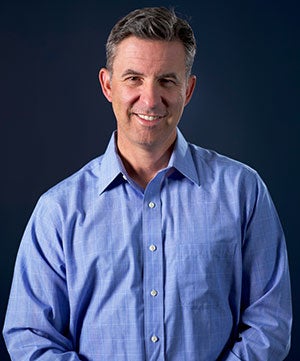 "Academy will benefit greatly from Chris' leadership and experience in education and technology, which will help drive innovation and foster new partnerships that expand our collective impact."
WGU Academy was created to prepare students for college success by helping them overcome both academic and psychological barriers that often prevent students from pursuing or completing postsecondary education. 

Students graduate from Academy with self-directed learning skills and a foundation in core noncognitive skills through courses unique to the Program for Academic and Career Advancement (PACA) framework. PACA combines personalized one-on-one executive coaching, including timely proactive outreach, from Success Coaches and group sessions with peers, and early comparative data from researchers at WGU Academy point to the program's efficacy. The PACA framework is complimented with core academic curriculum in the form of credit-bearing, entry-level college courses. 
"In its three years of existence, WGU Academy has provided the building blocks for thousands of students to successfully pursue degree programs and develop in their careers," said Lee. "WGU's innovations in higher education are opening doors to millions of learners, and I'm grateful to work alongside university leaders who are committed to changing lives for the better by creating more pathways for underprepared and underserved students."
Lee's decades of executive experience include his previous position as Chief Growth Officer for BrainStorm—a venture-funded education technology company serving corporate and public sector clients across North America. Prior to that, he was President of Deseret Digital Media, which includes KSL.com, and served on the boards of the Local Media Association and the American Press Institute. Lee holds Bachelor's of Arts degrees in Economics and Italian from Brigham Young University and a Master of Business Administration degree from Harvard University.   
About WGU Academy 

Under the Corporation of WGU, WGU Academy operates as an independent, non-profit organization established to help solve the growing college-readiness gap. Founded on expertise and historical knowledge from Western Governors University (WGU), the Academy offers a more-flexible, lower-cost approach than traditional academic-preparedness programs. Its innovative college-readiness pathways are designed for students who need extra help to succeed at WGU or other colleges and universities. For more information visit www.wguacademy.org.