Western Governors University (WGU) has released seven new collections within its Skills Library, which enhances WGU's competency-based curriculum and serves as a modifiable template for other academic institutions and employers developing similar skills databases.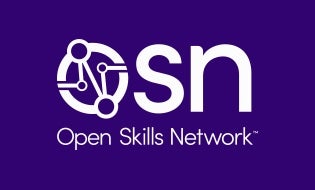 This is the second time WGU has released collections from its Skills Library. Since the release of nine collections in February, WGU's library has been accessed by numerous individuals and groups from around the world with the desire to use, refine and model this open skills resource.
The new collections add additional hard and enduring skills to the nine previously released. This new group adds insight into the latest healthcare and business skills as well as the next generation of teaching. 
To review or adopt the WGU Skills Library collections visit: wgu.edu/lp/skills-library.html
WGU uses its Skills Library to design credentials and competencies in its educational model. Designing credentials through this approach assists programs, courses and assessments with alignment to current and projected labor market demands.
The WGU Skills Architects work to align relevant skills, workforce needs and WGU's current and future offerings.  They work within the Open Skills Management Tool (OSMT), WGU's first open-source project that modernizes and streamlines the process for creating, archiving and sharing rich skills descriptors and skills collections. 
"This latest release of skills collections helps WGU further invest in a skills-based hiring and education ecosystem that supports equitable pathways to opportunities through the open skills collaboration. These and future collections will accelerate transparency, collaboration and innovation within the skills ecosystem," said Kacey Thorne, WGU's director of Skills Architecture. "We invite feedback, partnership and additional refinement as we expand our skills library.
Additional skills collections will be released on an ongoing basis. 
About the Open Skills Network 
Established in 2020, the Open Skills Network is a group of more than 530 employers, educational organizations, and technology providers dedicated to accelerating the adoption of skills-based education and hiring by establishing a network of open skills libraries and skills data. With coordination from BrightHive, support from Walmart, Western Governors University, and the U.S. Chamber of Commerce Foundation, and building off the work of Concentric Sky, Credential Engine, Emsi, and others, the Open Skills Network is developing common standards and practices to serve as the infrastructure for widespread skills-based education and hiring practice adoption. Skills-based education and hiring can advance equity, efficiency, and efficacy in job searching and hiring practices. Learn more at openskillsnetwork.org.