Durham, N.C.– WGU North Carolina Chancellor Ben Coulter, Ed.D., has announced that Dr. Monique Perry-Graves, Executive Director of Teach For America (TFA) North Carolina, has joined the organization's Board of Advisors. Celebrating its fifth year in the state, WGU North Carolina is an affiliate of Western Governors University, established 25 years ago by a bipartisan group of governors to meet changing workforce needs.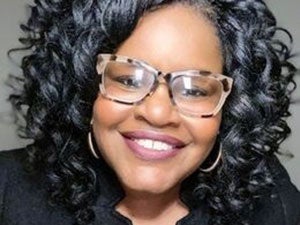 Dr. Perry-Graves is an award-winning leader, community college administrator, educator, and speaker. As of June 2021, she is the first statewide executive director for Teach For America North Carolina. In this role, Dr. Perry-Graves serves as the chief executive for the state in support of TFA's mission to find, develop, and support a diverse network of leaders working together to end educational inequity. This includes leading a network of 2,000+ TFA teachers and alumni in the Old North State.
Dr. Perry-Graves is a proud graduate of North Carolina Central University where she earned her undergraduate degree in English. She continued her educational pursuits by earning a master's degree in strategic communications and leadership from Seton Hall University. She then earned a doctorate in higher education administration from the University of Florida.

"Dr. Perry-Graves brings a wealth of experience and knowledge from the field of education that will benefit WGU and our students across the state," said Coulter. "It is an absolute honor to welcome her to our Board of Advisors, and we look forward to her input and advice."

"At Teach For America, we are working towards a day where all children will have the opportunity to attain an excellent education. That only happens through innovative partnerships and shared leadership," said Dr. Perry-Graves. "That is why I am so excited to work alongside the folks from WGU North Carolina to serve their students and our state. It is an absolute honor to become a member of their Board of Advisors."

WGU is a fully-accredited, nonprofit online university offering more than 60 bachelor's and master's degree programs in healthcare, IT, business, and K-12 education. The university has more than 136,000 students enrolled nationwide, including more than 3,800 in North Carolina. Tuition is around $4,000 per six-month term for most degree programs.

For more information about WGU North Carolina, visit nc.wgu.edu. For information about Teach For America, visit www.teachforamerica.org.