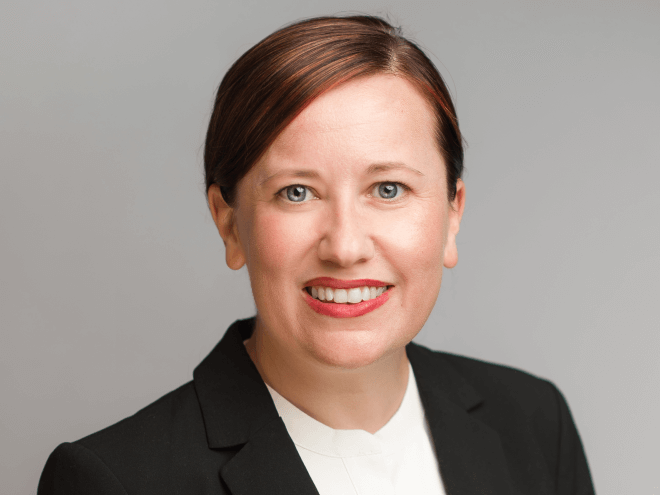 Diana Hurtado, M.Ed.
Durham, N.C. – WGU North Carolina, an affiliate of national online nonprofit Western Governors University has announced that Diana Hurtado, M.Ed., has been named a Strategic Partnerships Manager. Hurtado has served in various capacities with WGU over the past four-and-a-half years, including serving as Office Manager and Senior Program Mentor in the Teachers College.
In her new role, Hurtado will develop partnerships with education, healthcare, business, and IT industries, educational institutions, and government and nonprofit entities to address North Carolina's workforce needs and strengthen individuals and communities through higher education.
A United States Army veteran, Hurtado has taught in public and private schools in Wake and Durham Counties and served as an education consultant with Duke University Health System. She has also worked as a Project Coordinator for Mohu Consumer Electronics.  
"We are extremely pleased to have Diana join our Southeast Region operations team and WGU North Carolina as a Strategic Partnerships Manager," said WGU North Carolina Chancellor Dr. Ben Coulter. "She has already established relationships with several leaders of businesses, education, and veterans organizations. In addition, from her experience as a WGU Program Mentor and U.S. Army veteran, Diana has firsthand knowledge regarding student and veteran needs, challenges they face pursuing postsecondary education, and how strategic partnerships support and enable educational and career pathways."
Originally form Harrison, New Jersey, Hurtado earned her Bachelor of Science degree in psychology from Campbell University, and her Master of Education degree in special education from Grand Canyon University. She currently resides in Raleigh with her husband Alfredo, a veteran, artist, instructor, and speaker.
Designed for working adults, WGU is a fully accredited, nonprofit online university offering more than 60 bachelor's and master's degree programs in healthcare, IT, business, and K-12 education. The university has more than 136,000 students enrolled nationwide, including more than 3,800 in North Carolina. For more information about WGU North Carolina, visit nc.wgu.edu.