Earn your IT data analytics master's degree and industry-recognized certifications online.
Data is big business, and the demand for candidates to fill leadership roles is far greater than the number of qualified analysts available. With your M.S. Data Analytics degree, you'll be a data mining, management, mapping, and munging expert, allowing you to increase your earning potential and maximize opportunities for career advancement. 
In addition to earning your master's degree, as you complete the coursework for this program you will earn the following certifications—exam costs covered by your low, flat tuition and fees: 
SAS Certified Statistical Business Analyst Using SAS 9 
SAS Certified Base Programmer for SAS 9

Earning these certs on the way to your master's gives your résumé an immediate boost as soon as you've earned them, even before you complete your degree.
You can start as early as
Oct 1
New students start the 1st of every month. Complete enrollment by the 15th.
Begin your application.
87% of grads finished in
6-18 mos.
The old adage is true: time is money. Pack as much learning as you can into our free-form format, helping you control your degree cost.
Grads who recommend WGU
97%
Jobs of grads who earned this degree include CEO, VP, administrative director and CFO. The vast majority of alumni say WGU delivered on its promises.
When we say affordable, we mean it.
$3,540
Tuition per 6-month term
+ $295
Resource and Program Fees, per term
$295 per-term fees include Resource Fee of $145 (covers all e-books and learning resources, saving you hundreds per term) and Program Fee of $150 (covers additional costs specific to this program).
The accreditation you need, plus industry respect and recognition.

Accredited
Best in class.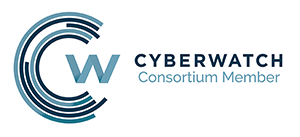 Recognized for innovation.
Career-focused curriculum. On-demand learning.
Demonstrating mastery is how you pass a course, so learning what it takes to be outstanding in your career is at the heart of WGU's M.S. Data Analytics curriculum. Every course focuses on a set of clearly defined competencies that you must prove you've learned. You will typically complete them one at a time as you make your way through your program, working with your Program Mentor each term to build your personalized Degree Plan. You'll work through each course as quickly as you can study and master the material. As soon as you're ready, you'll pass the assessment, complete the course, and move on.
Fundamentals of Data Analytics
This course provides an introduction to a variety of tools and techniques used in the field of data analytics. Students will summarize data, review statistical models, explore data mining techniques, and contemplate ethical considerations associated with the field of data analytics. This course presents a survey of concepts which will be explored more in depth in subsequent courses in the MS Data Analytics program.
Statistics for Data Analysis
This course covers a broad range of statistical techniques and methods applied in real-world settings. Topics presented include inferential, parametric and non-parametric statistics, as well as regression analysis and analysis of variance.
Data Mining and Analytics I
This course is an introduction to data mining and exploratory data analysis, including text and web mining. Topics include the use of data exploration methods to prepare data; familiarization with commercial data types commonly used for data mining; the use of statistical and data mining software, including R, SAS and SPSS; and the comparison and classification of data mining methods.
Data Mining and Analytics II
This course examines the application of descriptive and predictive data mining techniques to reveal information within a mass of data. Techniques include factor analysis, cluster analysis, classification methods, and neural networks to limit human subjectivity in decision-making processes.
Programming in Python
Programming in Python provides an overview of the Python programming language to graduate students in the Master of Science in Data Analytics program. This course presents the basics of programming with Python as well as the use of powerful libraries to perform common tasks with ease. In addition, students will learn how to perform screen scraping, a useful way to gather data from the world wide web. There are no prerequisites for this course.
R for Data Analysts
R for Data Analysts presents the R language, which provides a wide range of statistical functions. The course covers the basics needed to manipulate data sets as well as statistical and graphical functions needed for data analysis. Programming in Python is a prerequisite to this course.
Advanced Data Visualization
The focus of this course is visualizing and telling stories with data. This course begins with a description of the growth of data and visualization in industry, news, and government. Actual human stories will be reviewed from a data-statistical perspective. This course will examine how the creation of graphs, displays, and geospatial data presentations communicates information that supporting decision-making while implementing best practices for effective storytelling.
SAS Programming I: Fundamentals
This course prepares the student for the Base Programmer for SAS 9.4 Certification (A00-231). Students will achieve competencies in SAS programming that will allow them to import and export raw data files, manipulate and transform data, combine SAS data sets, identify and correct syntax errors, and write SAS code on the SAS platform.
SAS Programming II: Business Analysis Applications
This course prepares the student for the SAS Statistical Business Analyst for SAS 9 Certification (A00-240). Students will gain competency to conduct, interpret, and present complex statistical data analysis in the SAS platform.
Data Analytics Graduate Capstone
The Data Analytics Graduate Capstone course allows the student to demonstrate their application of the academic and professional abilities developed as a graduate student. The capstone challenges students to integrate skills and knowledge from several program domains into one project.
SQL for Data Analysis
SQL for Data Analysis provides students the knowledge and tools necessary to master the SQL language. With a focus on data analysis, this course will allow students to restrict and sort data; create schema objects; control user access; manage data, objects, and tables; and perform data analysis. This course has no prerequisites.
Included in the coursework for this program are the following certifications—essentially, earning the certification is your course assessment.
SAS Certified Base Programmer for SAS 9 Credential 
SAS Certified Statistical Business Analyst Using SAS 9
An entire team of faculty members has one goal in mind: your success. Your Program Mentor is your individually assigned faculty member, providing program guidance and instruction from the day you start to the day you graduate. In addition, Course Instructors provide subject-matter instruction and support, typically one-on-one, exactly when you need it.
"Information technology has two paths: You can go down the degree path, or you can go down the certification path. The way that WGU interweaves those together made the choice to enroll an absolute no-brainer." Bill Burns,
B.S. Information Technology, 2015

Other future-students looked at these pages to help them decide:
Your future begins today.
Oct 1
There is no better time to boost your career. Get started on your MBA Healthcare Management now.
APPLY FREE