California community college graduates make great WGU students.
Work, school, and life balance when you choose WGU for your bachelor's or master's degree.
WGU is proud to offer special benefits for students, staff and faculty of California community colleges. WGU is the perfect fit for bachelor's and master's degree seekers who need education credentials to boost their careers and require a flexible program that will fit into their busy lives. WGU partners with various community college districts, corporations, and other organizations to provide an online, cost-effective, flexible, and competency-based education degree programs. 
Special tuition discount.
California community college graduates, students and employees are eligible to receive a 5% tuition discount for the first four terms. The tuition discount will be reflected on your billing statement prior to enrollment. The tuition costs for each degree programs vary. 
Scholarships available.
WGU awards over $20 million in scholarships annually, which helps remove obstacles in your path to achieving education and career goals. WGU offers scholarships specifically for community college students and graduates. Find out more about the WGU Community College Partner Scholarship!

Transferring your community college degree or credits to WGU is simple.
When transferring from a California community college, you can expect your credits to transfer generously.  If you have completed an Associate Degree for Transfer (ADT), your courses will transfer to WGU to waive your general education requirements.  Other degrees such as the Associate in Science, Associate in Arts, or the Associate in Applied Science will be evaluated on a course-by-course basis unless otherwise notated on the relevant transfer pathway.  If you have not completed a degree at a community college, IGETC and CSU approved courses will be accepted for transfer credit based on the WGU degree programs.  See the transfer pathways below and if you have questions, please speak with your college counselor or a WGU enrollment counselor.
Select your college to find your transfer pathway program.
WGU students pay half the tuition, and end up with half the debt of the national average.
Finish your degree faster, for about half the cost.
WGU is a nonprofit online university. What does this mean for you? It means we're driven by a mission, not by shareholders. It's part of what enables us to charge about half* the tuition of most other online universities. WGU is also approved to offer federal financial aid to those who qualify.
Our competency-based approach measures your progress through your successful completion of challenging assessments. If you have existing competencies from prior work and education, you may be able to draw upon this experience to complete your assessments faster and accelerate your degree program; this will save you both time and money.
*WGU average annual bachelor's tuition rates are 57% the national average, compared to national rates reported by the Integrated Postsecondary Education Data System. WGU average rate does not include rates for WGU Bachelor of Science, Nursing Prelicensure program.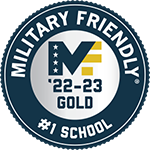 Financial aid is available.
WGU is approved for federal financial aid and U.S. veterans benefits. 
The nation's first online, nonprofit, competency-based university.
Our competency-based approach to education allows for extensive personalization of your program to fit around your busy schedule and allows you to progress in your program as soon as you reach mastery. You learn and complete courses on your schedule.

Other future students looked at these pages to help them decide:
Online degree programs from four colleges.
WGU is an online school with career-aligned bachelor's and master's degrees—in teaching, nursing, IT, and business—designed to allow working professionals the opportunity to fit a online university education into their busy lives.

Next Start Date
Start the 1st of any month—as soon as you complete enrollment!
College can be affordable—and it's definitely worth it.  We're here to help you make the best decisions on degree program, payment options, scholarship application, and more.