Student Experience
Our Stories: Older Americans Month
Learn About the Experiences of Older Students at WGU
We endeavour to make your educational experience as unique as you are. We value our students' differences because we recognize that diversity brings strength. It's why we strive to be the most inclusive university in the world. WGU is bridging the gap between talent and opportunity.
We want to recognize, encourage, and elevate the voices of students, while also expanding possibilities for students throughout the country. This mission motivates us to provide high-quality, equitable higher education to all people, regardless of their background or location. We advance equity for all students by improving access to higher education.
Join us as we celebrate Older Americans Month, and recognize how older students and employees are making a difference in their communities around the country.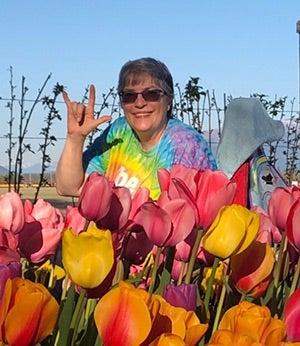 Kim Larsen perservered and fulfilled her dream of becoming a teacher. Shortly before starting her program at WGU, Kim became ill. She had to relearn how to read, think, and memorize while completing her degree. Despite these challenges, she was a 2021 WGU Commencement speaker and graduate.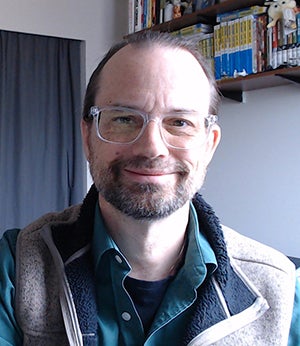 Kevin Cummings joined WGU after retirement and helped us start an ombuds program. He currently works as a Student Ombudsman at WGU. He helps students make the best choices possible for their futures. Click below to learn more about his journey.
A Message from Silver Owls ERG
You don't have to BE to BELONG.
While directed towards "people of a certain age," Silver Owls welcomes any WGU employee concerned with aging, ageism, and its effect on the work environment and the working person. Silver Owls provides education and advocacy to support WGU's older employees. We will accomplish our purpose by partnering with WGU leadership to recruit, retain, and advance older employees. We provide opportunities for personal and professional growth through education, such as panel discussions, and resources on how to best support older employees. We promote the health and well-being of the older worker.
–Silver Owls ERG at WGU
Donna Law, 2016 WGU Commencement speaker, enjoyed career success but could only advance so far without a degree. With the encouragement of her employer, she enrolled in WGU's business management degree program. In the middle of her studies she was diagnosed with cancer, but Donna wasn't going to let that stand in her way of earning a degree. She continued on and entering her 3rd term at WGU was deemed cancer-free. .
"When I started a new job, I said I would go back to school and get my master's degree. This was something I never thought I would accomplish, especially at the age of 60! I did it, and I was so happy that I did! I wanted to do something for me, and I wanted to give back to nursing for many years to come."
–Benita G.
Master's Degree in Nursing Leadership & Management 
"I am a 63 year-old retired financial services executive. Getting a degree had been a lifelong dream. WGU was perfect for me. My program mentor was helpful and responsive. As an adult learner with lots of work experience, the competency-based format was a perfect fit for me. I am likely to pursue my master's degree later this year."
–Jimmie G.
Bachelor of Science Business Administration - Management
Scholarships Available for Affordable Education
Scholarships are one of the many ways in which WGU removes obstacles from your path to achieving your education goals and improving your career opportunities.
WGU 25th Anniversary Next Generation Scholarship
To celebrate 25 years of providing respected and affordable bachelor's and master's degrees online to over 250,000 students across America, WGU is giving away $125,000 in scholarships! With no set log-in times and the ability to progress as fast as you can master the material, there are over 60 bachelor's and master's degree programs designed to meet industry needs and built with your busy life in mind.
View Scholarship
WGU Leadership Scholarship
Whether you're currently in a leadership role or you're aspiring to one, your voice is needed in today's workplace. The best leaders transform people, organizations, and entire communities. If you're ready to step into a leadership role and change your life, a bachelor's or master's degree from one of WGU's four colleges—business, information technology, education, and healthcare—can help you get there.
View Scholarship
WGU Alumni Master's Scholarship
This is an exclusive scholarship available to WGU alums who are interested in pursuing a master's degree. For WGU grads who are considering pursuing another degree, now is the perfect time to apply and get started. Selected applicants will receive up to $2,500 toward their graduate degree.
View Scholarship