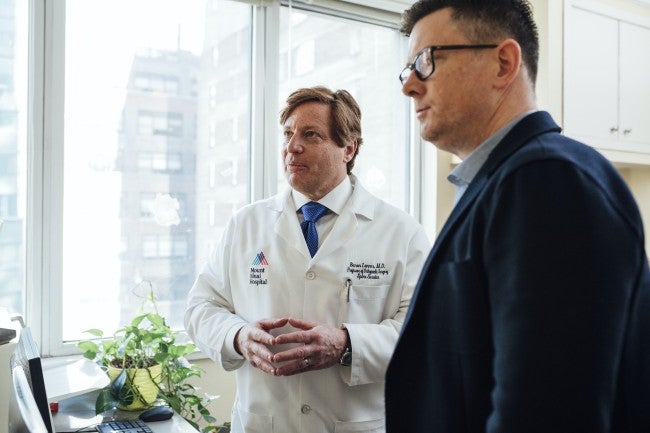 There are many amazing career paths in the healthcare industry, all focused on helping patients receive care they need to improve their health and wellness. For many, the desire to go into healthcare comes from a deep drive to help others and promote healthy living. If you know that you have that drive to help others, a career in healthcare could be the perfect fit for you. And a degree is central in ensuring you're ready for a career.
While many people feel a call for a healthcare career, many don't want to actually be treating patients as a doctor or nurse. If you want to help people on their healthcare journey, but aren't interested in directly working with their medical needs, there are still many career paths you can follow. One of the most popular healthcare careers that doesn't focus on patient-care is healthcare management. Health care management is sometimes called healthcare administration, and it is different from nursing and other medical health care careers. Administrators and nursing professionals focus on different aspects of health in their work.
What is healthcare management?
What is healthcare management? Healthcare management is the administration and organization of all things in a healthcare system. Healthcare managers oversee all the elements of an organization, and may work in a hospital or clinic helping control budgets, staffing, records, etc. These healthcare administration experts aren't directly involved in patient care, but rather work on the business of healthcare by helping the facility or organization run smoothly. Health care administration involves overseeing all of the important financial and organizational elements of a health care clinic or department, and these administrators have to be prepared to face all different kinds of work every day.
There are many benefits to getting a degree in healthcare management and preparing for this kind of career. Learn more about the reasons to get a healthcare management degree and follow this exciting career path in health administration.
Healthcare management is expected to grow 18% by 2028 according to the BLS, three times faster than the national average for job growth. This is largely due to the fast growth pace of hospitals and clinics, new technologies always being created, and changing laws and regulations. Healthcare administration is in charge of taking care of all these aspects, and more hospitals and facilities than ever are relying on these health administration professionals to help run their systems. Healthcare administration includes many job opportunities to choose from, giving administrators comfort in the search and stability when they get a job. Particularly in uncertain economies, healthcare is always a valuable career path as there is always work to be done. If you're looking for a steady, in-demand profession with many job options to choose from, healthcare management could be an ideal choice. A degree helps administration professionals set themselves apart with these job opportunities. While an MBA or master's degree may be preferred for management roles, getting started in healthcare management involves a bachelor's degree.
The average salary healthcare administration is over $100,000 per year. The top 10% of healthcare managers earned more than $189,000 per year, while the lowest 10% earned around $58,000 per year. This salary level will directly rely on your education and years of experience, making a degree in healthcare management extremely valuable. A degree can instantly help employers see you have training and experience relevant to this career. A bachelor's degree or even an MBA or other post-graduate degree helps in administration and management careers. This salary level even for entry-level healthcare managers is higher than the national average of $56,000 per year, demonstrating the great salary opportunities for these positions. Healthcare managers have many duties and responsibilities, making them an integral part of an organization. And their salary level matches their responsibilities and requirements. If you want a competitive salary and a rewarding career, healthcare management is a great option.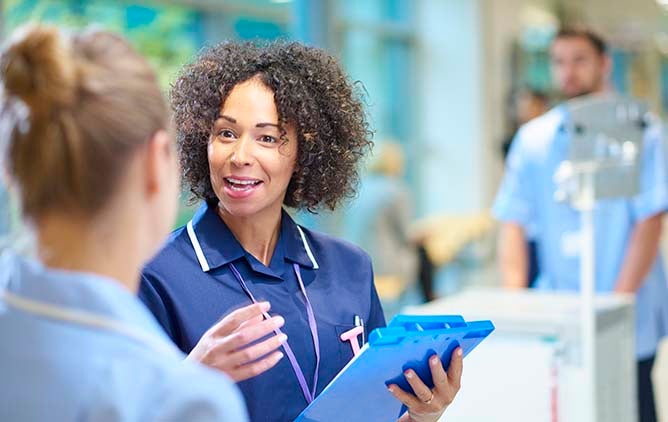 Health care managers work in a variety of administration settings and can have a variety of job titles, changing what they do in their day-to-day work. Some of their job titles include:
Healthcare manager

Healthcare administrator

Healthcare supervisor

Clinical director

Nursing home facilitator

Public health educator

Health coordinator

Director
Health care managers also have many job settings they work in, including:
Hospitals

Clinics

Departments in hospitals

Nursing homes

Private practices

Public health centers

Colleges or universities

Insurance companies

Pharmaceutical companies
If you're interested in a profession that has many different and unique options and opportunities, a career in healthcare management could be your ideal choice.
Healthcare managers have a great impact on their individual patients, the medical professionals they work with, their organization, and their community as a whole. Healthcare managers may work with community leaders for public health initiatives or on plans and budgets for a new hospital or clinic. They may work directly with their medical staff to train, schedule, and enhance their work environment. They may also work with patients to sort out billing, insurance, and other needs. Their work connects them with everyone involved in the healthcare journey, helping them create impactful moments in the lives of people around them. A bachelor's degree followed by an MBA or master's degree can prepare you for more advanced roles in this healthcare setting, giving you wider impact on your community. If you want to make an impact in your community, consider a career as a healthcare manager.
While healthcare managers make an impact on their community, they also get emotional rewards for their work. Healthcare managers report high levels of job satisfaction because their work is involved with helping others, giving them great emotional rewards. They get to see the good they are doing every day. Whether that's helping healthcare professionals or their communities, all the work they do goes toward helping more patients get great medical care. And for many healthcare managers, that knowledge motivates them to continue on even during difficult times. If you are looking for a career that you can feel good about, that allows you to give back, and helps you to feel motivated, healthcare management is a great choice.
The first step to a wonderful career in healthcare management is to earn a bachelor's degree in healthcare management. This degree program will help you get the medical understanding you need, as well as give you important business fundamentals to enable you to run medical facilities effectively. An accredited degree program in health care is valued by employers who understand that you are trained in both business and health care practices, preparing you for the challenges of healthcare administration. An accredited degree program can set you apart from the competition, preparing you for an MBA program or other master's degree program, further preparing you for management opportunities and potential. Get started on the path toward this exciting and rewarding career today.