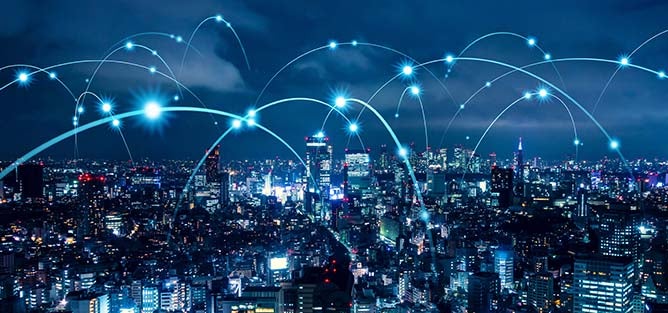 One of the most valuable things a business student or graduate can do to advance their career is take advantage of networking opportunities.
Just as the success of a business project depends on great teamwork, a supportive team makes a big difference when you're mapping out and navigating your career path. Networking creates teams of mutual support in which participants make connections, build relationships, and share information, ideas, and resources. Successful networking, says a study published in the Journal of Applied Psychology, can increase salary growth and job satisfaction over time.
Further Reading: Keeping your social media channels professional.
Here are six networking opportunities that can help you meet different career objectives.
1. LinkedIn groups.
You can't talk about networking opportunities without mentioning LinkedIn, and one of the most beneficial features of this online resource is LinkedIn Groups. There's a group for just about any business and career interest you could imagine, and LinkedIn allows you to join as many as 100 of them. And if you can't find an existing group that meets your needs, you can create one.
In these online networks, members can post questions, share videos, and discuss their passions. A group member who graduated from the school you attended, has a job just like yours, or advocates for the same cause might be exactly who you need to connect with to take the next step in your business career. These kinds of connections can yield a wealth of potential job leads and development opportunities.
2. Career-specific associations.
During your time in business school, you'll probably learn about several organizations affiliated with your major. Accounting majors, for instance, might be steered toward the American Accounting Association, the American Institute of Certified Public Accountants, or the Association for Financial Professionals. Marketing majors might learn about the American Marketing Association, and people studying human resources management might be interested in the Society for Human Resource Management.
Some professional and trade associations focus on specific sectors or industries, such as insurance, healthcare, nonprofits, manufacturing, and higher education. The connections you make through membership in these organizations often turn up information about job opportunities in your field.
3. Toastmasters international.
Toastmasters International is a nonprofit organization that helps its members become more confident public speakers. The organization has more than 358,000 members worldwide; groups usually meet in-person once a week for an hour to hone their public speaking and leadership skills. Toastmasters also offer an online learning tool, Pathways, that teaches more than 300 workplace skills, such as leadership, coaching, innovative planning, and collaboration. There's even a course called Engaging Humor.
If you want to demonstrate to your supervisor that you're ready for more responsibilities or a promotion to a higher-profile post, the skills you learn through Toastmasters could help to demonstrate your worth.
4. Professional or trade conferences.
Conferences hosted by professional or trade associations in your field are great networking opportunities. You might find people who need the products or services your company offers, companies that have job openings when you're thinking about making a move, or people with creative new ways of thinking about a problem you've been trying to solve.
Conferences are a great opportunity to strike up one-on-one chats with thought leaders and pick their brains on the current state of your industry. This is a great way to stay on the cutting edge and make a lasting impression on influential people. After attending a conference, you'll probably come home with a free tote bag full of scribbled notes, business cards, and useful leads that can help you advance your career.
5. Alumni events.
At alumni events, you start with a built-in connection to potential additions to your network. A story about a favorite teacher or memory tied to a famous campus landmark could spark an enlightening conversation with another alum—and could set in motion the beginnings of a great business relationship. A career payoff might not come immediately, but if you stay in touch with—and on the professional radars of—the alumni you meet, one of them could become the link to the next phase in your career.
6. Industry roundtables.
If you're a business owner or a corporate executive, an industry roundtable can be an excellent place to network. These discussions usually gather business leaders to focus on a single topic—a workforce development challenge, maybe, or an upcoming change in regulations. By participating in these knowledge- and perspective-sharing sessions, you can gain insight into how you can make better business decisions. The more informed you are about the issues that affect your industry, the more you can take a leading role in helping your company thrive—which means more career success.
Wherever your career takes you, connecting with other people on similar journeys will help you go further. Even if you're still earning your business degree, it's never too early to start building your professional network.
Text composed with the best online HTML editor. Please subscribe for a HTML G membership to remove similar messages from the edited documents.