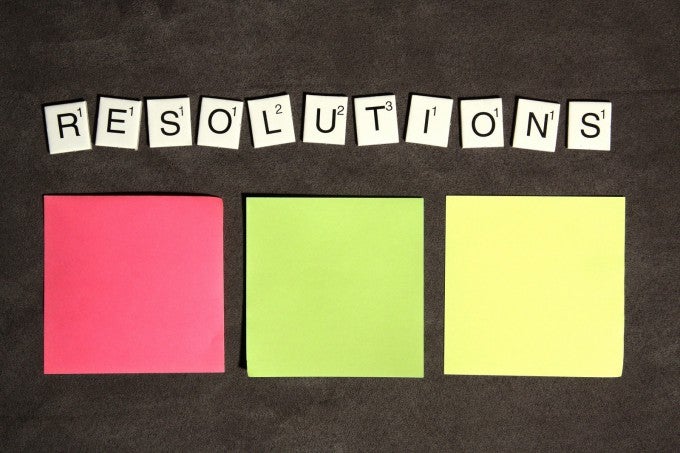 It's a new year, which means you have goal setting on your mind to create a new, better you! But as a student, you already have a lot on your plate. It can be hard to know what areas are important to make goals in and how to set SMART goals (specific, measurable, attainable, relevant, time-bound). These new year resolutions for students can help you set effective goals that you'll be able to achieve and will help you in all the areas of your life on the path to graduation.
Setting a plan for success so you can get needed academic skills is crucial for your growth as a student. Goal setting in an online or traditional classroom situation is all about taking steps to be successful in your specific courses and path. Every goal on your list, from weight loss to breaking bad habits, can lend itself to your educational action plan.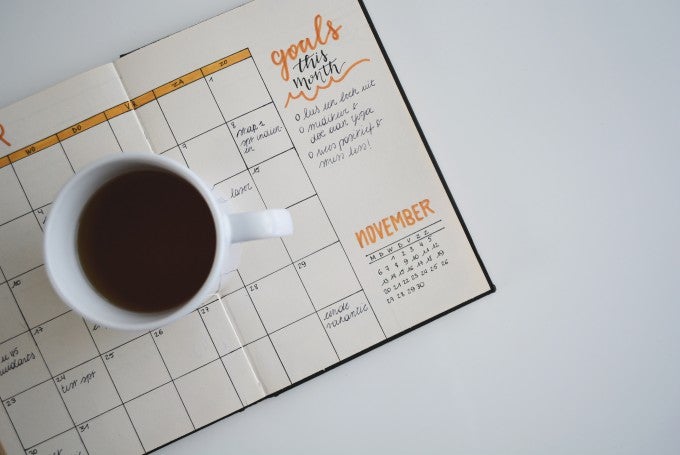 How to make good resolutions.
Goal setting and resolutions are all about measuring your forward progress, and for students, that often includes academic progress. But many students don't realize that their personal goals often go hand-in-hand with effective academic progress. Personal goals, specific goals, and a growth mindset are all crucial for effective student goal setting. You'll want specific ways to know if you've achieved your plan and a setting where you can be successful.
Student goal setting is all about connecting your educational goals with the rest of your new school year resolutions. It's never too late to start or change when it comes to student goal setting, whether you want to set short- or long-term goals. As you stay positive, work on strategies to alter behavior and motivation, you'll see a great end result.
Whether you use one new year resolution for students or all six, they're sure to help you be ready for successful goal setting.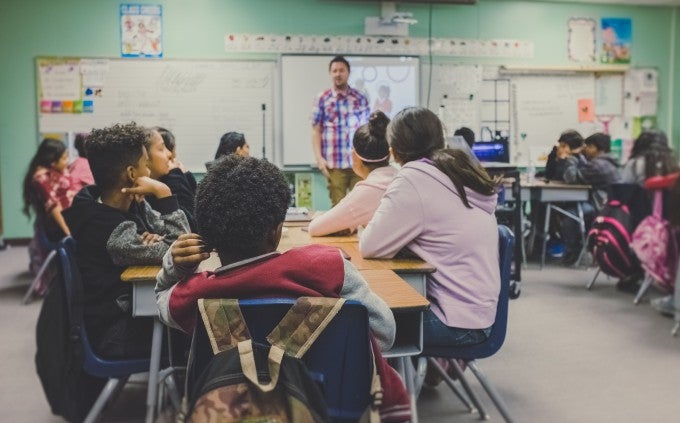 1. Focus on learning, not just grades.
As a student, it can be really easy to worry about getting those A's. But what should be even more important is what you learn. The knowledge you get from school is what's going to prepare you to go into a job, qualified for the work ahead. A bunch of A's on a report card won't matter at all if you don't know how to demonstrate that you can do the work in the real world.
This is why competency-based education at WGU is a great way to learn. With CBE, you're able to move quickly through areas of study that you know well and focus more on areas that you aren't as comfortable with. You progress to the next areas of study by demonstrating your knowledge. While assignments and tests are similar to any other college situation, WGU has pass/fail grading that means your only objective is learning the material, which will allow you to pass. No need to obsess about specific letter grades. You just have to focus on your own personal knowledge and where you need to improve.
So this year, make a plan to really learn instead of just worry about your grades. WGU can help you accomplish this resolution, no problem!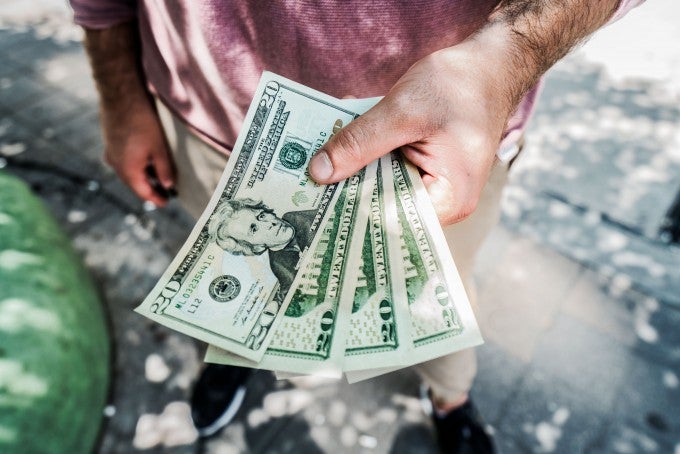 2. Find ways to save for tuition.
71% of Americans say their new year's resolution for 2021 is to be smarter with their money. And going to school can be expensive! You may be worried about debt or the time frame your tuition is due, and many people are concerned about investing in themselves and their personal growth. It's crucial to understand that your short-term education is a long-term investment in your self-improvement. It will end up paying dividends when you have that diploma in your hand.
This year, you may want to set a resolution to find simple ways to help you save for tuition. There are a lot of settings where you can plan to cut down on your expenses and save up for your college education. Every little bit that you can save helps!
Make your breakfast and coffee at home instead of stopping at Starbucks or a café.

Evaluate your car insurance and make sure you're getting student discounts and competitive rates.

List gently used clothes and home decor that you don't need or want on Poshmark or other sales apps.

Take a good look at your entertainment apps and only keep the subscriptions you use regularly.

Save on utility bills by wearing sweaters and socks, and turning off lights when you leave.

Keep track of your expenses every day so you can analyze where you can cut down.

Passively invest your spare change through a program like Acorns.
Saving for tuition doesn't have to be complicated or stressful. Making a budget after you analyze your expenses will help you really keep track of what you spend and what you can save.
At WGU, you also have other ways to pay for your tuition. Consider scholarships and financial aid to help you pay for your education. There are so many resources out there to help you financially, it just takes a bit of research to find the ones that are a good fit for you. Luckily, tuition at WGU is less expensive than most online colleges, and with other financial aid options, your tuition bill could be less than you think!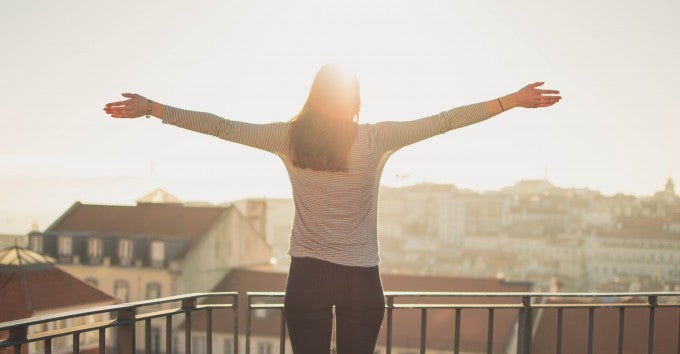 3. Create good balance between education and life.
Sometimes, going to college feels all-consuming. There's always another test to study for, another paper to write. Make a resolution this year to truly find balance and schedule to help you fit everything in.
WGU is an online university that helps make balance easier. Because there are no class times or campus to get to and your coursework is online, you can attend school on your schedule. Do your assignments and tests when it works for you. You can fit your social life, family responsibilities, and work schedule all side-by-side with your online learning. You don't have to be one of those people who decides they can't get the education they want because they don't have time.
This year, decide that success means you get to be one of those people who goes after their dreams!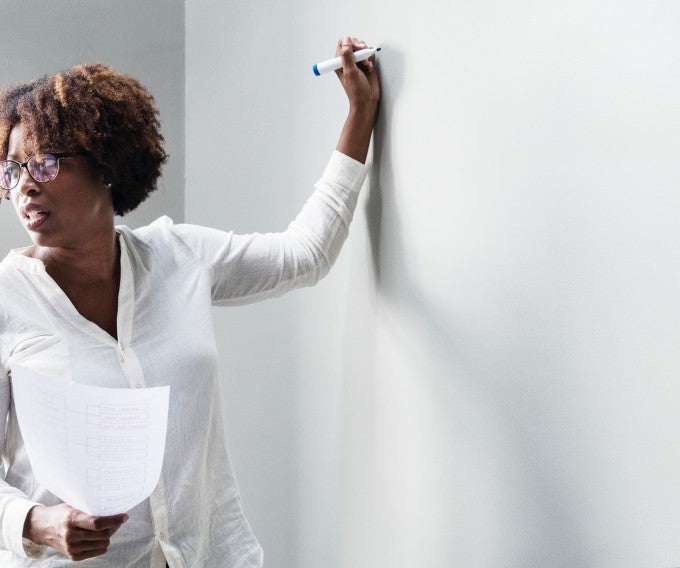 4. Get help from experts.
It can be frustrating to go through your classes and feel like you're barely keeping your head above water. At WGU, no student is alone. Every student has access to Program Mentors and faculty that can help them succeed. From the time you enroll, and within each class you take, there are lots of people with skills in your chosen field that will can help you and mentor you, from teachers to counselors.
Online education also means you can reach out to them at any time; you don't have to wait for office hours to get the help you need. Our faculty cares about more than teaching, and our staff cares about more than academics. They respond quickly to student requests so you can get answers to questions or concerns and get back to learning.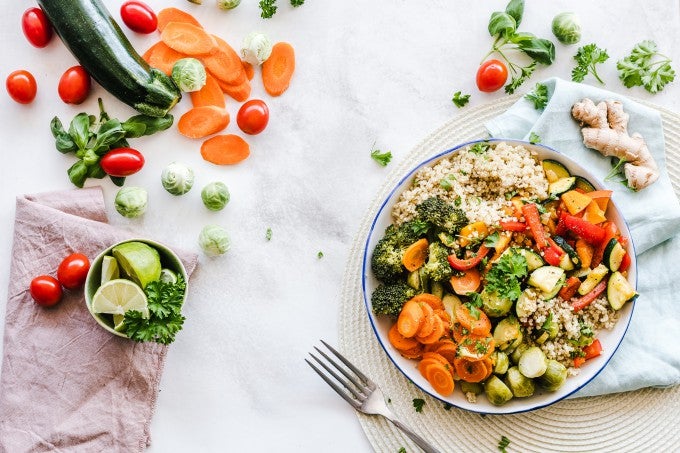 5. Eat healthier food and get more sleep.
It seems like everyone has weight loss as part of their new year's resolutions. In fact, over 48% of Americans say they set this goal. But maybe a better goal is to achieve a healthier lifestyle. Most college students joke about their lack of sleep and diet of pizza and coffee, but for many college students this is partially true. Classes, work, family obligations, and a social life leave little room for a full night's sleep and preparing healthy meals.
Online students especially struggle with this busy schedule, as they often have full-time jobs and more family obligations than traditional students. But students who are so busy are also in most need of good sleep and eating habits. They need the fuel and rest to ensure they are mentally ready for challenging assignments and tests. Being in school takes a lot of mental capacity, and you should make it a goal to focus on a healthy lifestyle as much as you can. Try these tips for creating a healthier lifestyle:
Try to add brain food to your diet as much as possible.

Use a bedtime app that will help remind you when it's time to go to sleep.

Try meal prepping on a less busy day of your week so you have go-to snacks and lunches all week long.

Prepare easy-to-grab, healthy snacks like a fruit or veggie platter, cheese, or nuts.

Make freezer meals if you have a hard time squeezing in a healthy breakfast.

Put your screens away before bedtime to help get your mind ready to rest.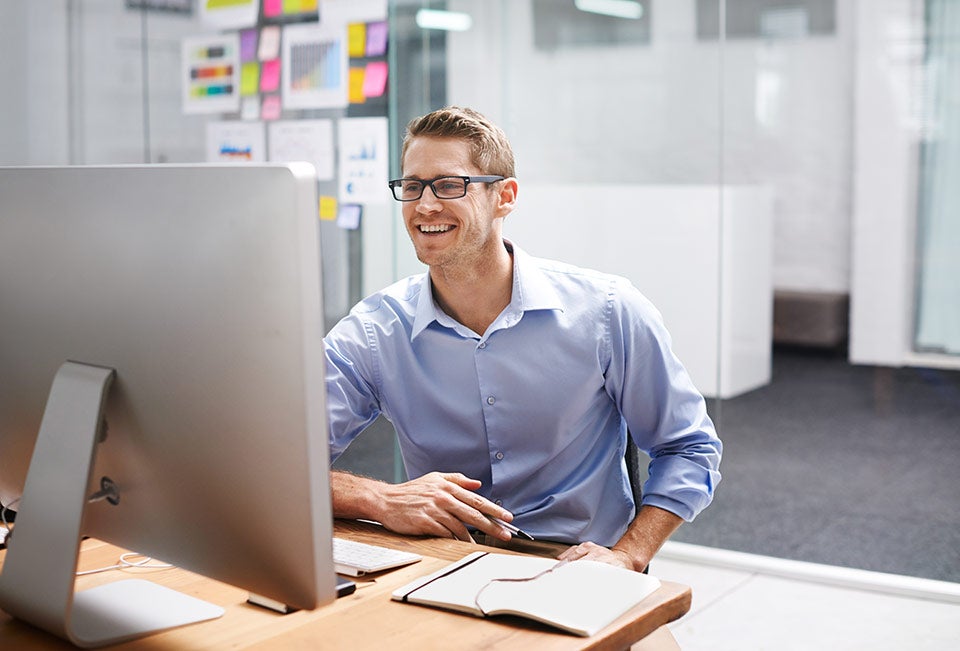 6. Take classes that will lead to your dream job.
Some college students feel that they waste time and money in classes they don't care about. It's important that you really focus in and determine what your dream job is, so you can take courses that will help you get there. Spend time taking aptitude and personality tests to see what areas you're inclined to. Ask a professional in a field you're interested in questions about their job, and even go job shadow them if you're able. 
Putting in effort to find the path that you're most interested in will help you not waste your time or money at college. Narrowing down your field of interest will help you feel confident about your career direction and make educational decisions that go hand-in-hand with your dreams.
Once you have that specific career path in mind, WGU classes will all be geared to help you be prepared for your dream job. You'll get a broad education covering all the important academic areas, but it will all be connected to your career goals and your preparation for that path.
These new year's resolutions will help you be ready to take on the year as a student successfully. No need to be stressed or overwhelmed, now is the perfect time to take your dreams into your own hands, and set goals that will help you on your path to a degree.