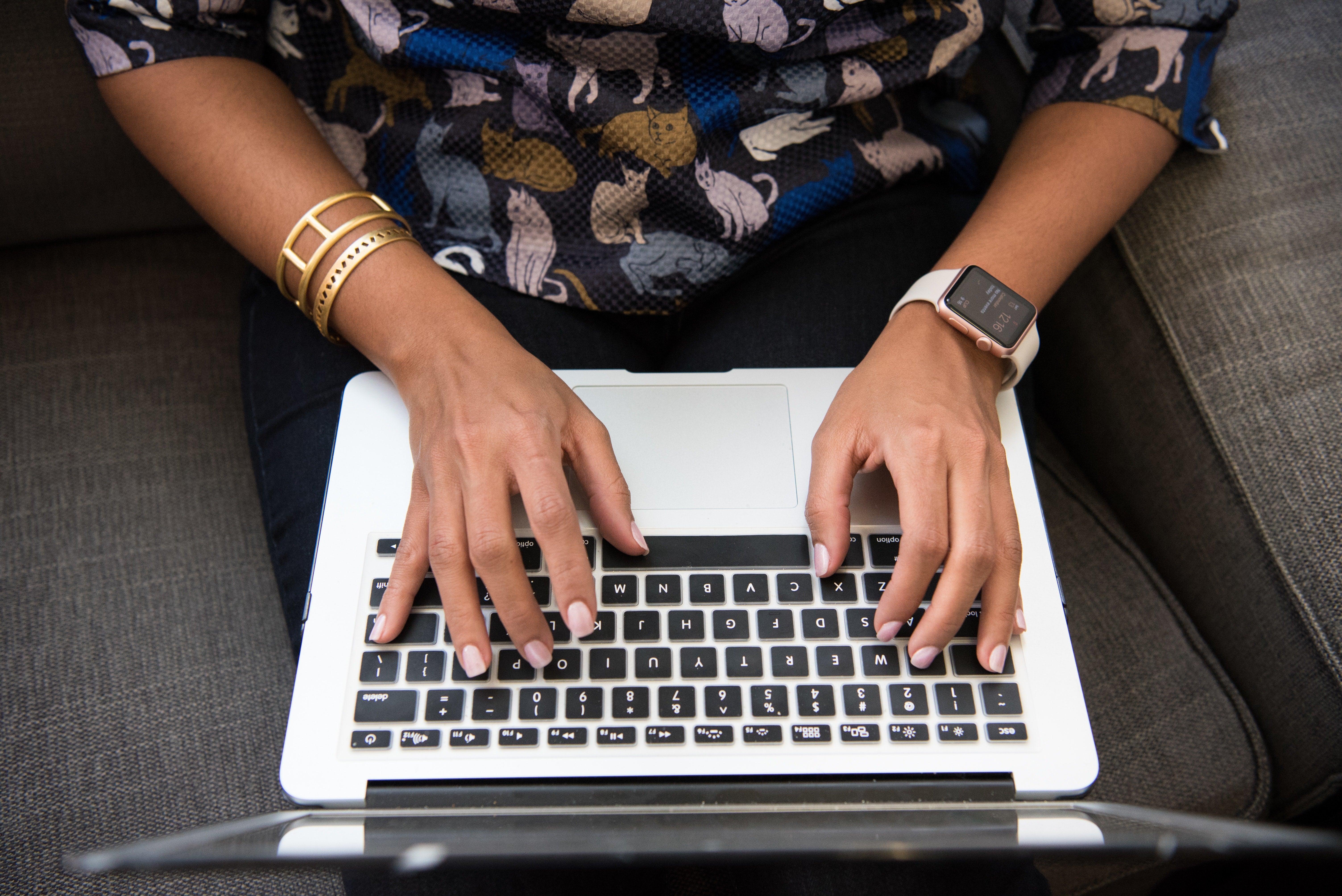 by Mark Toth

The fast-changing world of working and demands of employment requires equipping the American workforce with the right skills and tools. According to a recent Coursera Global Skills Report, 91% of U.S. businesses accelerated their digitization plans in 2020, but skills among the workforce have not transformed at the same pace.
This is where The American Dream Academy (TADA) can help fill the gap. Launched in 2022 by the Milken Center for Advancing the American Dream (MCAAD) and Coursera, one of the world's largest online learning platforms, TADA is a free initiative that seeks to equip up to 200,000 Americans with the in-demand skills needed to pursue a great job or continue their education.
Jessica Nordstrand, a WGU business administration student, recognized the value of participating in the Academy and acquiring new skills that will help in her career. Nordstrand earned a two-year technical college diploma in print communications and graphic design, but she aspired to return to college and earn a degree. She now works as a transcription editor and captioner at 3PlayMedia.
"The high price of college has been a hurdle for me, but going through the Academy and hearing about Western Governors University through this program has now made it possible to achieve this dream of mine," said Nordstrand. "Completing courses through the Academy was a great way to try out online learning while also learning some new skills.  The transition from the Academy program to WGU was smooth and seamless."
TADA aims to lead the way in upskilling Americans at scale for the evolving world of work and to position learners for the improved job paths and increased earning potential. By partnering with universities such as WGU, learners who complete Career Certificates designed by Google, IBM, Meta, Salesforce, and other leading companies can receive academic credit accepted by institutions such as ours. Learners who complete certain certificates are eligible to receive up to 12 college credits.      
"At WGU, we have always strived to change lives for the better by creating pathways to opportunity," said Debbie Fowler, WGU Senior Vice President, Student Success. "We're proud to partner with the American Dream Academy and support its commitment to help thousands of learners realize their true academic and professional potential." 
TADA's program consists of three components: coursework focused on an in-demand technical skill, such as data analysis, IT support, project management, or cybersecurity; coursework focused on workplace skills including communication, critical thinking, and developing a growth mindset; and learner supports, such as community initiatives, to help learners progress through the courses. Learners      begin the program by engaging in an introductory course that helps them to assess their strengths, reflect on their career vision and set clear, measurable goals.      
"Our mission with this partnership is to give underemployed young Americans the opportunity to learn skills that will qualify them for higher-level employment, so they are better positioned to prosper and work toward their ultimate dreams," said Dr. Kerry Healey, WGU Board of Trustees Member and former President of MCAAD. "Simultaneously, the program will provide a steady stream of talent to companies that want to diversify their workforce and focus workforce training on skills for the future, not the past."
 Learners who complete TADA's requirements earn a specialized digital badge and membership to TADA's LinkedIn group. Graduates who complete any one of the Google Career Certificates also gain access to Google's employer consortium, an exclusive job board, interview tools, and 1:1 career coaching.  For more information on the American Dream Academy, visit theamericandreamacademy.org and you can learn more about WGU's partnership with TADA.