The Challenge of College Readiness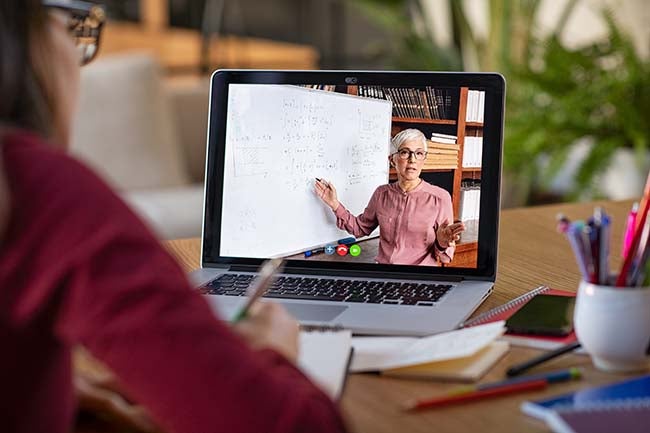 A college degree can be a path to higher-skilled and better-paying work, greater job satisfaction, and increased stability. But too many learners are unprepared for their higher education journeys. Some college-bound students are struggling through high school and testing just high enough on state-mandated exams to graduate. Others are decades past their last classroom experience, and their study skills and subject knowledge—or their self-confidence—have atrophied. Some might perform well academically but struggle when faced with the rigors of balancing college with work and family commitments.
These students are hampered by college readiness challenges, and when students aren't ready for college, they don't earn degrees. According to the National Center for Education Statistics, just 62% of students who entered a four-year institution full time in 2012 had earned a bachelor's degree from that school by 2018. The outcome is worse for part-time students—only one in five completes a degree in six years, NPR reports.

If we don't find solutions to overcome these gaps in skill and readiness, the deficits in equity and access that plague higher education will only widen.

---
At Western Governors University, we're addressing academic and psychological barriers in tandem through WGU Academy. At WGU Academy, students can take college-level courses without committing to a full degree program. The flexible learning environment gives them the time they need to build critical skills that prepare them for the rigors of college. Through personalized coaching and self-paced, transferable coursework, WGU Academy helps build a foundation for college success.
But any attempt to overcome readiness barriers must also address the skills that can't be measured by comprehension tests. This is where social-emotional learning plays a role. It focuses on the competencies students need to be ready to learn, such as self-management, social awareness, and responsible decision-making. 
It takes more than good intentions to see success on the college level, and the Program for Academic and Career Advancement gives students the skills they need to succeed. The program helps WGU Academy students develop confidence, resilience, motivation, and self-directed learning skills, and it provides critical tools for success at school and work. Students meet with coaches to talk through the psychological barriers and habits that might keep them from succeeding and create a plan to face these challenges head-on.

The Results Are Remarkable
Eighty-four percent of first-term students make on-time progress in a WGU degree program after attending WGU Academy, compared with 74% of non-Academy participants. For first-generation college students who graduated from WGU Academy, that number jumps to 88%.
Nationwide, around one in three students don't return to the classroom after their first year, according to U.S. News and World Report. But WGU Academy participants have a 96% retention rate after seven months in a degree program.
Donate to WGU Advancement, which is raising funds to assist students in their pursuit of higher education and sustainable career paths.