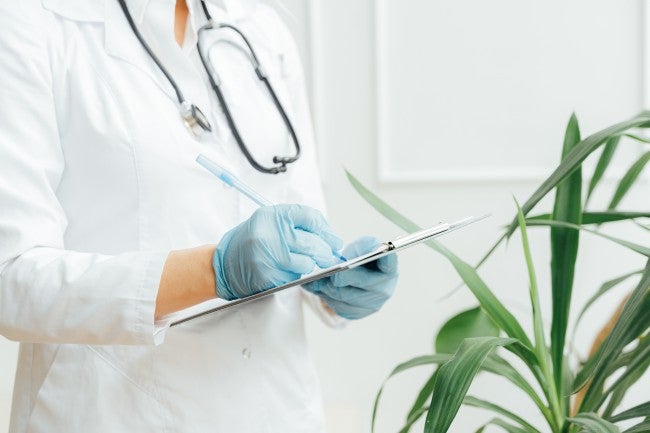 Nurses are a key component to any healthcare facility, providing outstanding patient care and assisting doctors, surgeons and other health care professionals as needed. But what if they could make critical decisions and tend to patients based on their immense medical knowledge without needing someone else's approval? This is the concept of autonomous nursing.

Autonomy in nursing grants nurses the power to determine components of a patient's care without having to consult doctors to make a decision. While nurses would collaborate with doctors in more intensive situations, autonomy in nursing presents an opportunity for optimized care by allowing nurses to make swift decisions without having to wait for another professional to approve or deny a certain course of care. Not only does this grant nurses more authority and honors their medical knowledge, but patients can also benefit from a quicker decision-making process that can result in lower mortality rates and a higher quality of care.
What are examples of autonomy in nursing?
While nurses find themselves handling many aspects of patient care in hospitals and associated healthcare facilities, their capabilities can extend far beyond a doctor's office or emergency room—if they have the right support. By allowing nurses a more autonomous approach to patient care, they can be empowered to:
Make more care decisions in non-critical health environments: There are many aspects of critical care that require a doctor's consult, but some aspects could be handled by nurses. For example, once a patient is transferred to post-op care, they may need an adjustment to their pain medication, treatment plan, or other necessities to help with their comfort. Nurses can provide this kind of support without having to consult with a doctor, making life easier for both the doctor and the patient.

Offer telemedicine support: The rise of telehealth consultations shows no signs of slowing down—and the more nurses are able to assist with telemedicine consults, the better. By consulting with patients over virtual healthcare platforms, nurses can help streamline a patient's care by determining whether or not they need to come in to a clinical environment for further support or if their issue can be dealt with virtually. This helps save time and money for both the patient and doctors but also empowers nurses by allowing them to determine the course of care and treatment.

Manage smart care technology: Speaking of technological advances in medicine, the industry now benefits from a range of automated health support systems. These innovations include smart beds that can track patient movement, weight and vitals, portable monitor equipment that can help nurses check on patients more easily and frequently, and more. By automating aspects of the care spectrum and putting nurses in charge of managing and monitoring these automations, doctors can free themselves up for more critical issues and grant their nurses more autonomy in how they assist patients and support more senior medical staff.

Work in a home health care environment: There are many cases where elders eschew the traditional route of living in a nursing home and prefer to have in-home care. In these instances, it's not always necessary or feasible for a doctor to be on-site for minor issues or day-to-day support. Autonomy in nursing grants nurses the freedom to work in a home health care environment and manage any minor incidents that may arise based on their experience, with the understanding that they can reach out for further medical support when needed.

Working in underserved populations: There's no question that accessible, affordable care is a big issue for many across the nation. And while it's important for people to seek medical care in critical situations, what about non-critical situations where a nurse could care for patients in lieu of a doctor? By granting nurses more autonomy, they can practice either independently or in facilities that care for more underserved populations by providing non-critical care—or referring those patients to a more critical healthcare facility as needed.

Characteristics of autonomy in nursing.
What does autonomy in nursing look like in the medical workplace? Some examples include:
Decision-making in health scenarios, independent of doctors. This is particularly important in emergency health situations.

Using discernment for post-op and preventative care without additional oversight.

Carrying out core patient and clinical tasks, such as interpreting medical results or making medical diagnoses.

Decision-making related to their associated health practice, including policy, operations, and structure.

Working with and managing new health technologies designed to enhance patient care and support medical staff.
Managing daily healthcare duties with more freedom and increased respect from others in the practice.
Additionally, nursing autonomy can support nursing work by helping them launch their own independent practice as a licensed advanced practice registered nurse (APRN) or becoming a partner as a family nurse practitioner (FNP) in an established health care or clinical practice.
What is the value of autonomy in nursing?
There are a lot of benefits associated with fostering autonomy in nursing. One of the most important aspects is job satisfaction. Studies have shown that nurses who are granted more autonomy are happier in their work and report that having autonomy is more important to them than their work setting. They are more likely to feel respect, have confidence in their treatment plans, having stronger decision-making skills, and overall enhance the clinical experience for themselves and their coworkers. Having autonomy also strengthened their relationships with other medical professionals. Overall, the more nurses were entrusted to take initiative with patient care, the more they enjoyed and appreciated their jobs. It's important to understand that respect, decision-making ability, and confidence in practice can go a long way in clinical settings.
A side benefit to autonomy in nursing is how it affects patient care. One study discovered that when nursing autonomy fell in conjunction with nurse/physician collaboration, the quality of patient care dropped, resulting in lower patient satisfaction scores. Another study found that participating hospitals that raised their nursing autonomy scores caused a 19% drop in 30-day post-surgery mortality rates. And as many hospitals rely on high scores from patients to gain funding for expansion and technological advancements, offering more opportunities for nurses to maintain autonomy can also have a beneficial effect on a hospital's ability to offer cutting-edge, top-notch care. Nurses understand medicine and clinical needs of their patients, and giving them the opportunity to do the work they know well improves patient outcomes drastically.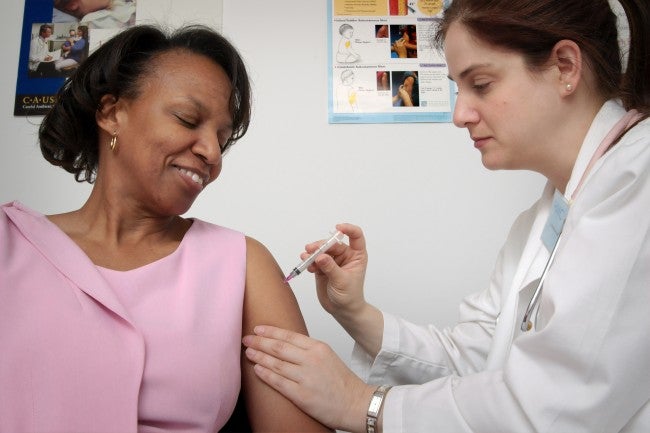 How to improve autonomy in nursing.
Whether you have tons of experience, you're working your way up, or you're in the first steps of your nursing career, remember that you're always going to be your own best advocate. Here are some steps you can take to get more autonomy as a nurse:
Think like a problem solver, and present opportunities for your department or care facility to upgrade their care environment.
Demonstrate your ability to work independently, even if it's just in small ways.

Stay organized and show your superiors that you can manage your workload effectively.

Be proactive, asking where you can lend additional support during the slow times.

Make sure you communicate to your superiors when you're ready for more freedom—and ask for it!

Enhancing your education is another way you can advocate for more autonomy in nursing. Additional courses and certifications can show your depth of knowledge and prove to your superiors that you have the know-how to handle more responsibility. And if you take additional courses online, you can plan your lessons and assignments around your nursing schedule so you can learn at your own pace—even if you're upgrading to a master's degree.
But if you're a healthcare professional or employer who works with nurses, there are ways you can advocate for their autonomy, too:
Give them opportunities to show they're capable of handling more autonomy—for example, let them manage patient communications or work with telehealth appointments.

Ask for their input on how to streamline patient care, department protocols, and more.

Similarly, ask for their input on patient care in both minor and major cases.

Trust them to do the work you've asked them to do—if you give them an assignment and hover as they work through it, you're not exactly demonstrating faith in their skills.

Communicate and collaborate with them about how you can support their goals of autonomous nursing.

Nursing roles with the most autonomy.
Ready for a nursing role that grants you more autonomy? Some of these roles include:
Home nurse: Some elderly care patients prefer to have a home nurse instead of moving into an assisted living facility. In these cases, home nurses can take on the responsibility of assisted living care in either a predetermined schedule or an around-the-clock live-in situation. It can be a lot of work, but it also allows for a fully independent nursing experience and a more personalized relationship with patients.

Nurse practitioner: Nurses in this role are expected to have a master's degree or doctoral degree in nursing and can work in care areas ranging from primary to acute. Only 23 states allow for fully independent practice, so if full autonomy is important to you, be sure to check if yours is one of them before pursuing this role.

Forensic nurse: While this role still requires collaboration with other medical professionals and partnering departments, forensic nursing requires a high degree of independence to manage a workload that can include caring for trauma victims and serving as a witness in court cases. Forensic nurses can also transition into related roles such as nurse investigators or forensic corrections nurses.

Remember that each of these nursing careers may require different credentials according to which state you're working in. Before you start a new, more independent nursing job, check state licensure requirements to make sure you have what you need to start your dream autonomous nursing role on the right foot.