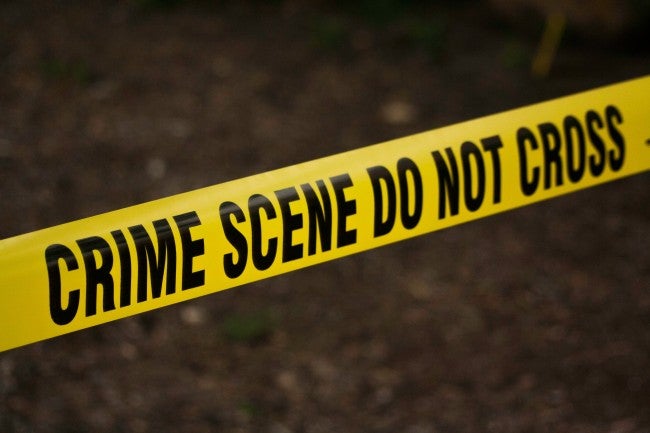 Nurses—they are critical members of any healthcare organization and vital to a patient's successful recovery. Nurses are in charge of the ins and outs of daily patient care and are instrumental for doctors and patients alike. Nursing is an extremely rewarding profession—nurses work to help patients recover each and every day and often are responsible for saving and improving lives. 
Nurses hone many specific skills that help them find success like psychology, crisis intervention, avoiding tampering with evidence, communication, problem solving, and more. These skills are vital to their success and can be hugely important for legal cases in helping victims.
Forensic nursing is an important facet of nursing that deals with trauma victims. Forensics experts are crucial in helping identify and treat victims, and they are also important in legal matters as witnesses and experts for the case. 
The Bureau of Labor Statistics says that the nursing profession is expected to grow by 12% in the next ten years, and nursing shortages make it a great time to earn your degree and pursue this exciting and rewarding occupation.
Learn more about forensic nursing in the healthcare field, the average salary and job opportunities, and how you can become one. 
What is forensic nursing?
Forensic nurses are specially trained registered nurses (RNs) and serve victims of abuse, violence, human trafficking, and more. Their job responsibilities may include: collecting evidence, photographing injuries for evidence, working with victims of domestic abuse or violence, connecting with law enforcement and legal teams to help victims, providing testimony in court cases, working with medical examiners when victims die, as well as all traditional nursing responsibilities.
Traditional nursing responsibilities will usually include recording vitals, administering medication and treatment, talking to patients about their health history, assisting doctors in their procedures, and more.
Examples of forensic nursing jobs.
There are many places where a forensic nurse can work, in traditional nursing jobs and even opportunities outside the hospital setting, including:
Anti-violence programs. Forensic nurses are great speakers and advocates and may work in anti-violence programs in their community or state. They often work with non-profit organizations to help victims as well.

Correctional facilities. Many forensic nurses are the nurses at correctional facilities so they can help victims of violence, and work with law enforcement in with their forensic needs.

Medical examiner's office. Forensic nurses may assist coroners and medical examiners in analyzing bodies of victims to help in legal cases for violent crime.

Communities after natural disasters. When natural disasters have happened nurses with forensic experience may be called on to help treat injuries. Forensic nurses in these situations may be sent to communities in need of help to give their expertise.

Psychiatric institutions. In these kinds of facilities forensic nurses are responsible for helping mental health victims with violence or crime they may have experienced.

Hospitals. Forensic nurses are needed in traditional hospital settings to help with crime, violence, human trafficking, and more. From emergency rooms to women's clinics, nurses with forensic specialties are vital in hospital settings.

Colleges or universities. Some nurses with forensics experience go on to teach in forensic nursing programs to help pass on what they know. 
Forensic nurses can have many job titles including:
Forensic clinical nurse specialist

Forensic nurse investigator

Nurse coroner or death investigator

Sexual assault nurse examiner

Legal nurse consultant

Forensic gerontology specialist

Forensic psychiatric nurse

Correctional nursing specialist

Nursing education director
These job titles are just a few that forensic nurses can pursue both inside and outside the hospital setting.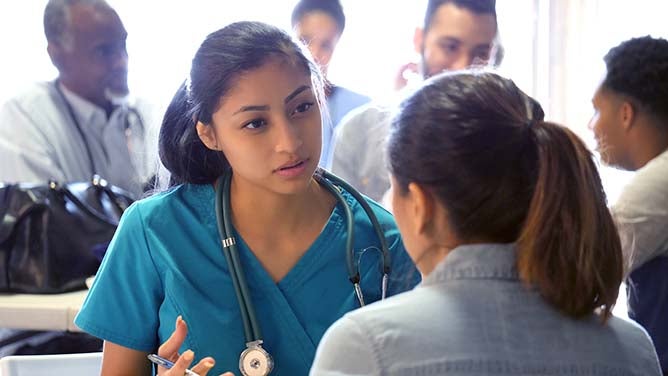 The average annual salary for registered nurses is around $70,000. Forensic nurses are speciality nurses so they may make much more than that. Different specialty sets may require unique training, which then leads to higher pay. State requirements may also directly impact how much a nurse can make. Different job titles, the years of experience, and the size of the hospital or clinic where a nurse works can also directly impact their earning potential. Additionally, more education can be a great way to earn more money as a nurse. Higher education can be a crucial step in getting a raise or promotion as a nurse. There are several things you can do to help you earn more money as a nurse, and a career in forensic nursing is one great option.
How to become a forensic nurse.
The first step to becoming a forensic nurse is to become a licensed nurse or RN. A bachelor's degree can help you become licensed as a registered nurse, or if you already are a registered nurse, it can help you be more competitive. Many hospitals are wanting registered nurses who also have a nursing degree, so earning yours can make you a better candidate. 
Nurses are required to get extensive education, clinical hands-on experience, and pass the NCLEX exam before getting licensed. 
Forensic nurse education requirements. Registered nurses hoping to get into forensic nursing should consider getting certified in a subspecialty. There are many certification options including SAFE (Sexual Assault Forensic Examiner), SANE (Sexual Assault Nurse Examiner), FNE (Forensic Nurse Examiner), SANC (Sexual Assault Nurse Clinician), and the latest SAE (Sexual Assault Examiner). These specialties can help nurses be qualified and experienced in the different areas of trauma they may face as a forensic nurse. 
Nurses must also renew their licenses and certification in accordance with the state where they work, and pursue continuing education so they are up-to-date in the field. There are often specific types of training involved like how to handle fluids for DNA testing, communication with victims, sexual trauma training, and more. 
If you're interested in pursuing a career as a forensic nurse, get started today with a bachelor's degree from WGU. This crucial first step will help you get the skills and credentials you need to pursue this specialty nursing career.