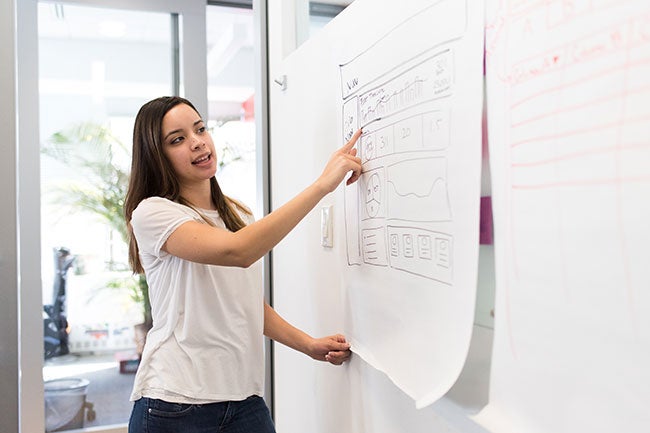 You've most likely heard the expression, "It takes a village," when referring to raising a child, but that adage also applies to the benefits of mentorship. The influences we surround ourselves with can make a huge impact on our personal and professional success.
A mentor is an individual with experience and knowledge in a certain vocation, profession, or field of study. Mentors provide guidance and support to individuals, also known as mentees, who seek their advice and counsel. Together, a mentor and mentee work to identify strengths, weaknesses, and strategies for accomplishing short- and long-term goals. Whether it's learning how to plant a garden, earn a new degree, or ask for a promotion, the peace of mind that comes from knowing that you aren't the only one invested in your success is one of the many benefits of having a mentor. Here are a few others: 
Individuals often seek out a mentor when beginning a new career or enhancing their skills in a certain field. The best mentors understand the complexities of each mentee's path and provide the support to keep them encouraged and motivated. Whether you're starting from scratch with zero experience or building upon your current career, a mentor acts as a pillar of support for your individual growth.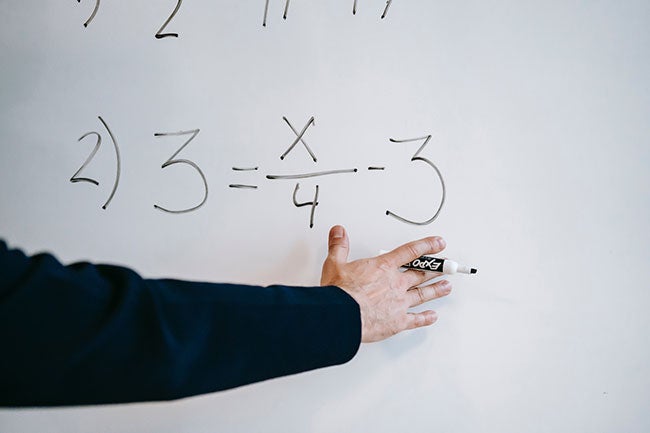 Helping with Setting Goals
Goal setting helps to create clear expectations and a plan for executing those goals in the future. Learning a new skill or trade can feel daunting, but a mentor helps you create obtainable goals and track your progress. Most introductions with a mentor begin with laying out your goals and determining milestones or timelines to work within to achieve those goals. For instance, WGU graduate Lyndsie Jones reflects on how her mentor helped create a manageable checklist to earn her degree: "Listening to my mentor was critical. I was overwhelmed every single day, but I knew if I did a little bit that my mentor asked me to complete, it would add up to finishing each step."
Accountability is a key aspect of the mentor-mentee relationship. It's important to have regular check-ins to assess goals and determine areas of improvement. Oftentimes, mentors set a schedule to meet with their mentees in person, by phone, or via email. These meetings provide accountability and a time to assist if the mentee needs help getting back on track with their goals. Practicing active accountability in this manner is a valuable tool for self-improvement in your personal and professional life.
Mentors also help in building their mentee's professional network, connecting them to potential opportunities or individuals. Many mentors are seasoned experts in their fields, and a reference from them has the potential to open doors to internships or job opportunities. Moreover, the practice of finding an established advisor in your field to connect with and learn from is beneficial long-term. 
Receiving Constructive Feedback
Constructive feedback is an essential process of growth. Mentors help provide an objective perspective on the areas an individual may not be able to see clearly themselves. Unlike the sometimes biased feedback received from a friend, a mentor holds your success and personal growth as the highest priority. Additionally, the practice of receiving constructive feedback from a mentor helps the mentee have a healthier outlook on feedback via employer reviews in their career. 
Different Learning Strengths
Every individual has their own unique needs and style of learning. Mentors are often trained to help understand, support, and advocate for their mentee's individual differences. For example, a mentor hosting an evening study group for a working mom who is going back to school can be life changing. With a wealth of resources at their fingertips, mentors can guide individuals to understand their learning needs and build a plan of action around those strengths. Furthermore, working one-on-one with a mentor helps cultivate your verbal communication skills, which is important for collaboration in the workplace. 
First, find an experienced individual in your field or area of interest. It's often best to consider years of experience or level of mastery when selecting a mentor.
Next, determine your budget and choose a mentor that matches. Some mentors charge a fee for their time and shared knowledge. You want to make sure their rate works for you.
Then, check their recommendations. Many mentors connect to mentees via referral, and it's important to see how others felt about their time together. 
Finally, set up an introduction. Making the effort to meet with your mentor before beginning your mentorship is crucial. This will allow you to ensure your personalities and goals are well matched. 
Note that at WGU, students are assigned a mentor who has experience and knowledge in their subject area, instead of choosing one. These mentors are with you from the day you enroll, through graduation and there is not an additional fee to work with a mentor. If your mentorship relationship isn't quite what you are looking for, you can always request a different mentor. 

Unlike traditional models of higher education, where the majority of the responsibility for success is on the student, WGU's Program Mentors provide customized support for each student to reach their highest potential. The Program Mentor's role is one of support and guidance with regular check-ins, accountability, course advising, and connection to resources. The mentor and mentee work collectively to set goals and take action towards achieving academic success. The best part is that students are matched with a Program Mentor from their first day enrolled at WGU. This intention and consideration for student success is a huge component of why WGU's graduation rate is 10% higher than the national average. 
Frequently Asked Questions
A mentor is an experienced professional who provides guidance and support.
How Can I Find a Mentor at WGU?
Upon enrollment, every WGU student is assigned a Program Mentor to support their academic success.
The term "mentor" refers to an experienced or trusted advisor, while "mentee" refers to the person who is advised. The mentor-mentee relationship is known as "mentoring."