A mentor is an extremely valuable resource and tool for growth; professional mentors help identify strengths, reveal blind spots, and develop strategies for improvement. For many, the process of finding a mentor can be intimidating. Here's how to find a mentor and get the most out of the relationship.
Set your goals.
Before starting your search for a mentor, consider what your goals are for the relationship. Having specific objectives in mind for your career or developing a certain skill will help you with identifying your mentor and preparing them to coach you.
I want to explore a career as a software developer.
I specifically want to get better at creative writing.
I want to be sure I understand the changes in telehealth.
I need a sponsor to help me enter a new role or organization.
I need someone who can give more exposure for my work in freelance graphic design.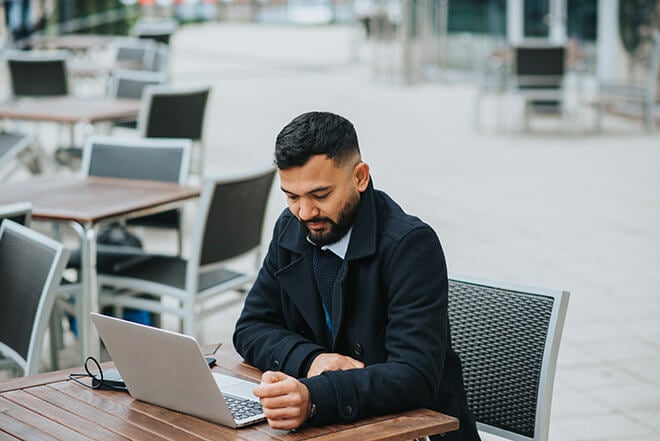 Find your experts.
Once you have your goals set, explore the many avenues for finding a mentor. Think about leveraging someone in your existing network; a role model in your organization, professional association, or community. Another path is to use a professional networking platform. Handshake is an excellent outlet for finding a mentor in the Night Owl network. You can filter users by degree programs, job roles, or organizations. Who is filling the role you want in five years? Who are the top employers for your degree? Are there reviews available for your dream company? There might be a WGU alum who understands your journey as a student and will offer great advice.
Be sure to complete your Handshake profile before approaching someone else. The onboarding process for Handshake will allow you to set up your interests, job or education experience, and journey summary.
Browse Handshake's Q&A forums and make your own post stating your goals and desire for mentorship or a career related question.
Frame your ask.
Just like your goals, when you reach out to a potential your ask should be specific and clear: what you need (advice, exposure, sponsorship), how long the time commitment will be and how often you propose to meet, and what you will bring to the table to keep the relationship organized and beneficial. Include a little background information about yourself and the reason you reached out. 
The initial contact can be the most daunting, it's helpful to look up templates when framing your ask. Handshake will automatically give you a template to help you craft your message.
Remember, the person you're contacting might not be available for mentorship at this time. Don't be discouraged, continue your outreach until you find someone who is willing and able to help you meet your goals.
Tips for being a great mentee.
Once you've progressed past the initial contact, it's up to you to keep the relationship going. Here are some tips so that you and your mentor are getting the most out of your relationship. 
Set a start and end date for the mentorship and meet frequently in that window.
Set agendas for your meetings, take notes, and share the notes with your mentor to follow-up on during your next set meeting.
Track your progress against your goals so that you can report back to your mentor. Especially note how you put their advice into practice and the results of following their guidance.
Be open to feedback—positive or negative. It may be hard to leave yourself vulnerable to criticism, but don't be defensive or guarded. Remember this person is ultimately trying to help you grow.
Keep your meetings professional. This is not your opportunity to vent about work frustrations. Be understanding that this person has set aside their free time to be a professional resource, not your therapist.
When the time with your mentor draws to a close, be respectful of the ending. They might not stay in your life and that's ok. Be grateful for your time together and consider starting the process again.