By Crystal McFarland, Sr. Manager, WGU Entities, People & Talent 
Did you know that 19 states and 21 cities are either considering passing or have already passed laws about banning salary history questions in job interviews to address and put an end to the cycle of pay inequality? This is a good first start but does not solve the looming problems that are a reality for some individuals that have been subject to being undervalued their entire careers. This article will address both pay inequality issues and pay offer negotiation.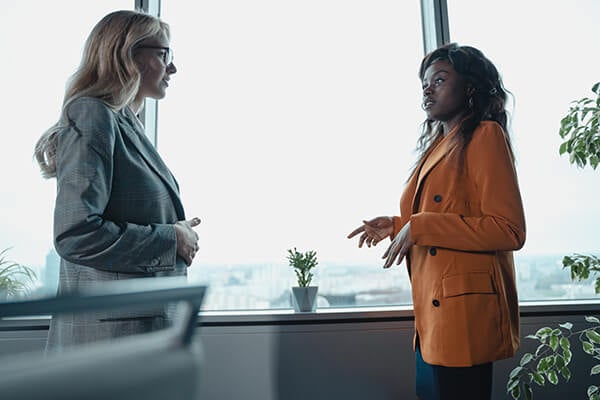 Systemic issues such as lack of governance around equal pay and unstandardized salaries need to be addressed at the corporate level to make an overarching difference in pay inequities. In a society where women and minorities have historically been underpaid for doing the same job as other individuals, salaries reflect the gap associated with the perpetuation of antiquated pay practices. Employers must be progressive and institute best-in-class pay practices to pay individuals what they are worth.
Let's take, for instance, an individual that has worked diligently throughout their career. They have taken on various roles at several organizations and now comes their big break, the dream job they have always wanted. Instead of the employer factoring in what the employee's expectations are and asking them what they made previously, the employer makes an offer to them that values all of their experiences, education, certifications, and other criteria that present them as being a qualified and desirable candidate for the job. At the moment the employer makes this job offer, the candidate is taken aback by what is being offered to them. Right then and there, the gap has been bridged for that one person, leading to a better life for them and their family, while also instilling confidence and trust in the employer that they recognized the candidate's knowledge, skill, ability, and the value they will bring to the position. This example is a true story of one HR team taking a lead to do what is right to fix the problem to avoid history repeating itself.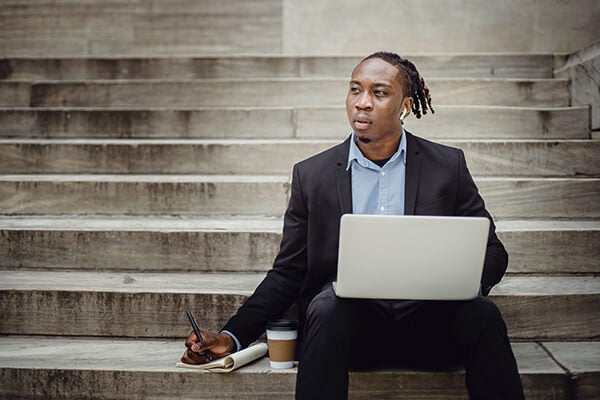 Now let's take the same example and add the element of negotiation. Negotiation is potentially a bigger issue overall as this is a skill that is rarely taught and seems to be a chasm in pay inequities. If the same individual in our example presents a counter-offer, will they seem difficult or demanding to the employer? Will they lose the offer altogether because they are not a good negotiator? Perhaps, and that is where the problem resides. It takes courage, skill, and confidence to negotiate for what you want without the offer turning out unfavorable for the candidate or employer. The first step for candidates is to become a better negotiator, and here are some steps to take that leap:
Know your worth and do your homework on what the average salary is for the position you are interviewing for.
Be clear on what other benefits you want included in your offer package.
Reinforce your stance by citing information and data that you have collected regarding the position. 
Ensure you tell your story as to what your value, skills, knowledge, and abilities will bring to the role.
Be firm but non-confrontational during the negotiation process.  
What are an employer's responsibilities when it comes to fair and equitable pay and negotiation practices? 
Train your employees and conduct regular anti-bias training for all hiring managers and uncover pay practices that need to be addressed.
Leave salary negotiations out of interviews completely. 
Make sure your application processes do not ask salary history and expectations questions. 
Ensure hiring managers are on the same page with what to say if a candidate volunteers their current salary or proposes one. 

You can't stop a candidate from volunteering this information, but guiding the candidate and letting them know that salary is handled outside of the interview process will leave the manager out of awkward salary discussions, allowing them to focus on the interview at hand.

If you have an HR recruiting department in your organization that supports the talent acquisition function, rely on the experts to make the job offer.

Recruiters are acting on behalf of the organization by helping to guide the hiring manager and candidate through the process. The recruiter is essentially a neutral third party during the offer transaction that can help alleviate awkwardness between the hiring manager and candidate when it comes to pay and internal equity. Moreover, the recruiter can consistently apply offer protocols that have been set up to address pay disparity concerns. 

Use market research to determine salary ranges.
Use experience and other competency factors to place favorable candidates within that range.
Consider how your organization compensates employees outside of pay.
Avoid all negotiations until after the decision to extend an offer has been made.
Employers may have times when they overpay a candidate or potentially have an offer rejected when an individual feels they are worth more than they can pay them. However, putting favorable market pay practices in place will instill trust with employees you hire and help mitigate risk in the future—above all, it helps solve some of the most complex issues with the pay disparity gap.  It is up to employers to set an example by paying candidates fairly and consistently for the work that they do, regardless of gender, race, or any other aspect. Companies that demonstrate people-first practices do things like use data to address concerns, initiate purposeful and long-term solutions, and, above all, use fairness as the pillar for pay decisions.